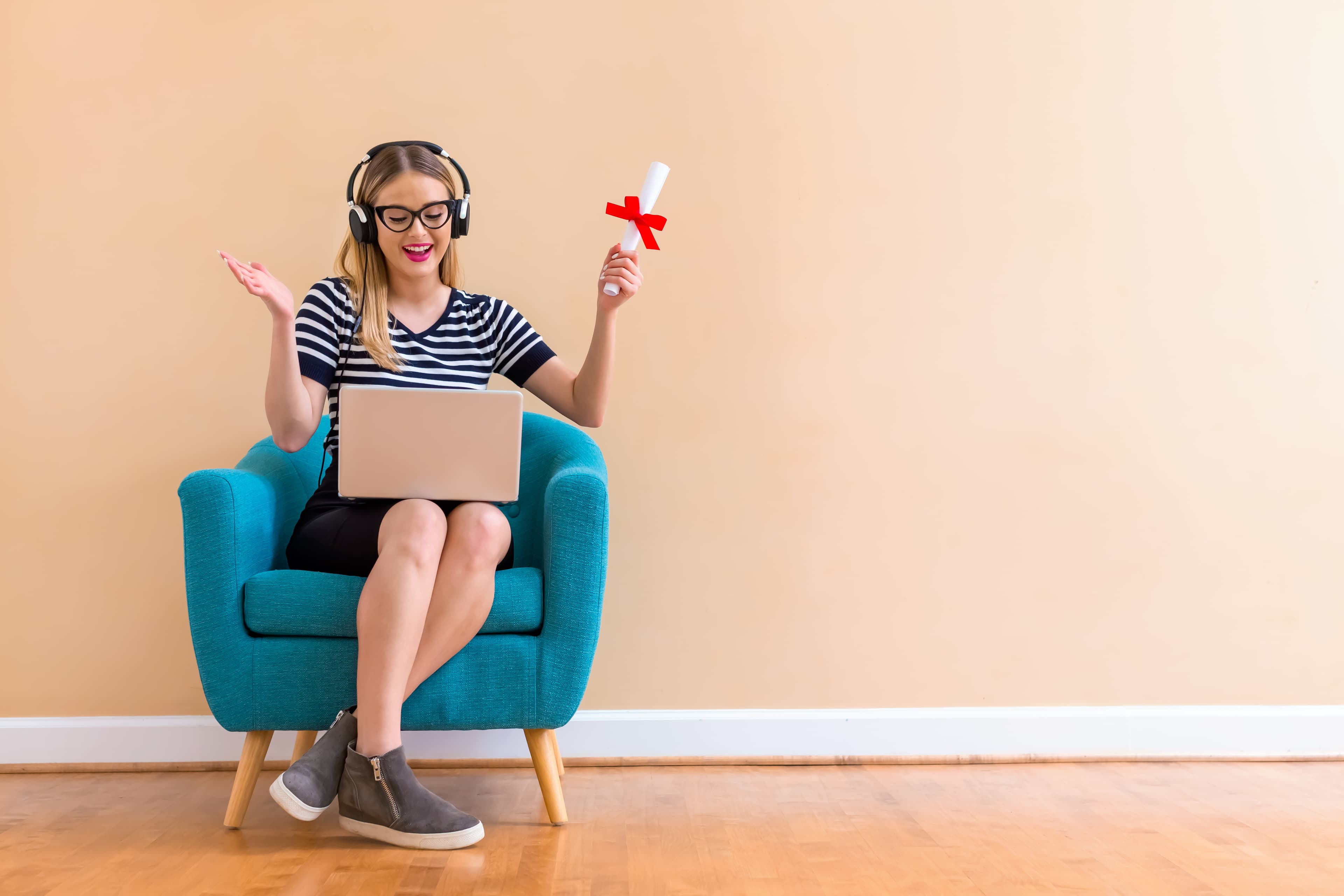 Alternative Credentials in the Academic Journey
All Blog Posts
The recent surge of alternative educational credentials is another example of the academic landscape's evolution. Fueled by shifting student demographics, technological advancements, and the push for lifelong learning, alternative credential packages offer students the opportunity to pursue credits or degrees outside of the traditional college credit system. Online degrees, tech skills boot camps, digital badges, competency-based education (CBE), and micro degrees are all gaining credibility with students, educators, and hiring managers.
These non-traditional methods of education are attractive to both students who are apprehensive about the cost of higher education as well as employers and employees who are interested in continuous learning. Workers are taking upskilling into their own hands and are pursuing alternative education credentials to supplement their college education and to improve their career prospects.
Competency-Based Education
CBE bridges the gap between an education and a career, as businesses need their workers to have relevant knowledge and skills. CBE can provide a unique path to employment by allowing students to learn skills that are applicable to their chosen field, rendering them work-ready. With CBE, students demonstrate mastery of a subject rather than advancing through seat time and grades. CBE recognizes prior learning and learning outside of an educational setting. Academic records highlight what skills the student has instead of focusing on a grade point average. These distinctions can be very appealing to employers and students.
CBE provides the flexibility that today's learners crave; students learn on their schedule, progressing through classes and programs at their own pace. Fast learners can accelerate their learning paths as they master a topic. For students who have jobs or other time restraints, CBE can help them progress through an academic program at a manageable rate.
Skills Boot Camp
Boot camps provide intensive skills-based training in technical areas. The learning format is designed in a manner to help participants focus intensely on acquiring new technical skills quickly. The primary principles are speed and high-impact learning.
Boot camps are offered in-person or online and are often short-term, intensive training programs that can focus on web and mobile development, design, or security, in addition to other topics. Previously, courses were only offered by for-profit, private companies, not accredited colleges or trade schools. This is changing as colleges team up to offer new learning programs.
Micro Degrees
Micro degrees or nano degrees focus on one specific topic, so program content is much more relevant and targeted to the area of study. These programs exclude many general education requirements or other broader learning experiences that typically accompany a collegiate degree.
Higher education micro degrees are gaining popularity among adult workers due to their affordability, reduced time commitment, and ability to pace studies. The attrition rate for these degrees and certifications is typically lower than conventional programs, resulting in a higher return on investment. Like boot camps, micro degrees are prevalent in the tech sector, in which skills-based certifications have a long track record.
This bite-sized approach to education is also being embraced by companies as in-house training opportunities, which is a more cost-effective strategy than sending employees to universities.
Digital Badges
Digital badges are validated indicators of skills, achievements, or competencies at a more granular level than a college degree, often representing the completion of a micro credential. These badges can represent competencies not shown on a transcript, including learning from internships, volunteer work, and other co-curricular activities. They can capture and qualify the combination of work, life, and educational experiences accumulated beyond the classroom. Badges represent a way for people to showcase expertise with peers and current or prospective employers, and to stand out in a competitive marketplace.
Technology enables the achievements/badges to be tracked and verified in a digital environment, which provides transparency and visibility of the learning. According to EDUCAUSE's 7 Things You Should Know About Digital Badges report, badges can provide evidence of field-specific training in a particular area for learners looking to upskill or reskill to meet professional goals.
Massive Open Online Courses
A massive open online course (MOOC) is a model for delivering content online to any person who wants to take a course, with no limit on attendance. Some MOOCs are free and learners participate for the joy of learning something new. Other MOOCs have small fees and offer a formally recognized credential.
Credit from a MOOC can provide an alternate method for proving skills and understanding of a variety of topics without forcing individuals to commit to a full degree or expensive credential. MOOCs have a flexible course structure, which is delivered in multiple formats, including video lecture recordings, written text, and exercises. For students who are struggling with content, MOOCs provide a free or inexpensive method to obtain additional academic assistance.
Despite the growing presence of alternative academic credentials, there are still challenges preventing them from becoming completely pervasive, including standards and financial aid support. And while they may never take the full place of traditional degree programs, the flexibility offered through alternative higher education models can help students learn at their own pace and through their preferred channel.



Recent Blogs
Higher Education Trends
Reframing the Graduate Student Enrollment Journey
December 6, 2023
Graduate students don't follow traditional enrollment cycles. How can you shift your enrollment strategy to reach prospective grad students?
Higher Education Trends
Are You Ready for the FAFSA Simplification? Here's What You Need to Know.
November 29, 2023
The simplified FAFSA comes out on December 31. How can you prepare for its impact on your campus?