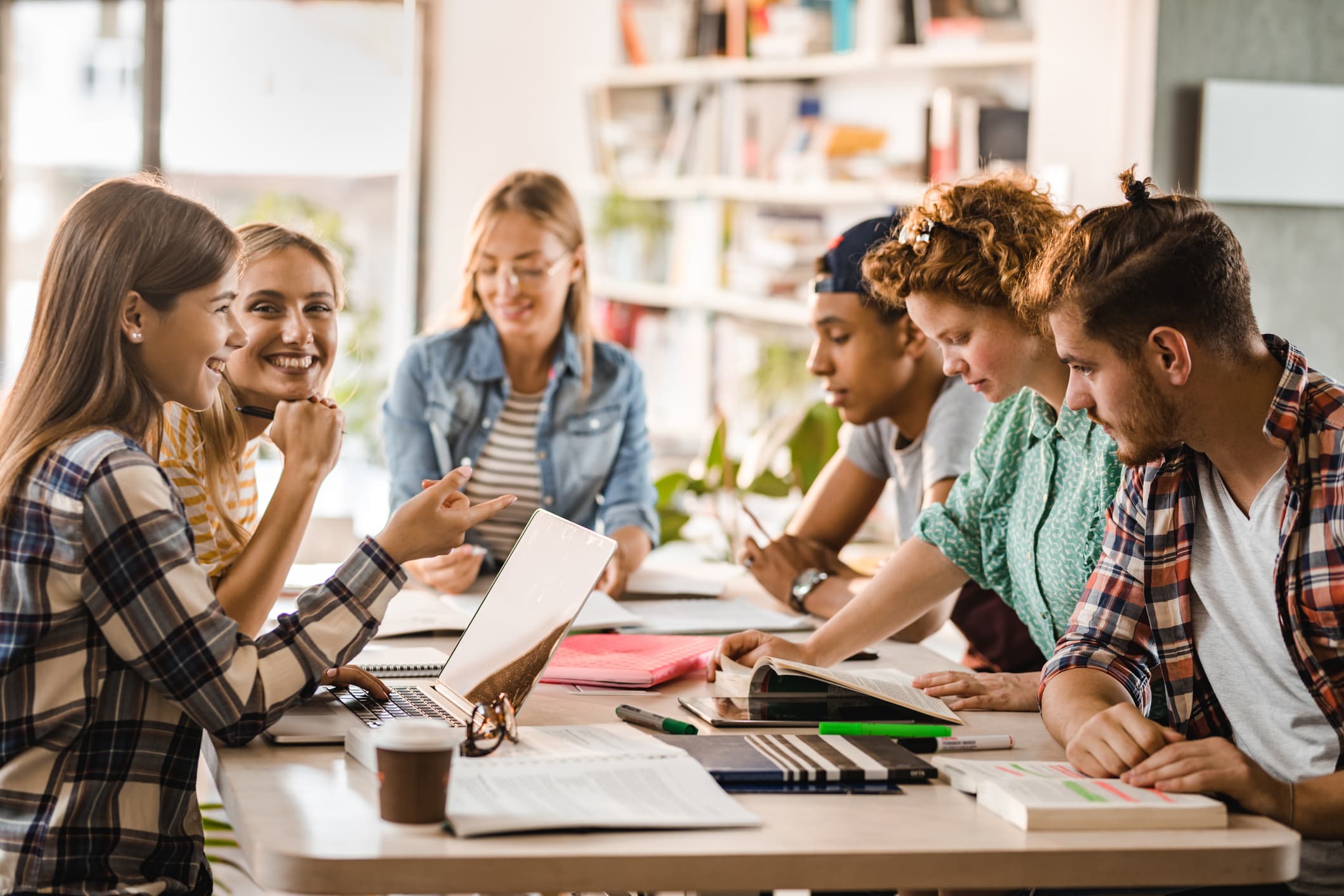 The Benefits of a Connected Campus
All Blog Posts
In order to remain efficient in today's connected higher education landscape, institutions must integrate their student information systems, enterprise resource planning platforms, and financial systems. A truly connected campus is devoid of data or application silos. Having systems that tie all departments together will enable an entire institution to work seamlessly.
When an institution uses multiple databases, departmental data is not easily accessible to staff working in other areas of the organization, making it difficult for employees to efficiently serve students. Additionally, managing multiple databases takes precious time away from IT staff and their focus on delivering innovative applications to support students and administrators.
Here are a few benefits associated with connected, integrated campus systems.
Boost Retention Rates
A 360-degree view of each student—from academic performance and extracurricular engagement to financial aid and demographic information—is necessary to identify potential risk factors and probabilities of success. Only when staff can access each student's information from multiple academic and administrative systems across campus can they create comprehensive student profiles. Having the full picture of a student can also help staff intervene to prevent at-risk students from leaving the school.
Stay Focused on Students
Working from a common database is the best way for staff to collaborate and share information across departments. Once staff has access to the data they need, they can spend more time engaging with students on a personal level throughout the entire student lifecycle. Faculty can avoid getting bogged down looking for information, or duplicating data, which allows them to spend more time and effort concentrating on what is most important: students.
Enable Data-Driven Decision-Making
With an integrated campus, institutions can harness myriad data sources to enable and drive institutional success. Business intelligence and data analysis tools allow organizations to pull complex data from multiple systems, combine it, and turn it into information that can help make better decisions. Staff can uncover meaningful and actionable intelligence to gain insights and discover trends, allowing schools to boost operational efficiencies, financial performance, and student success rates.
Exceed Fundraising Goals
With a connected campus, staff can essentially work through a single database, simplifying the process of identifying and generating lists of family, colleagues, and employment relationships that can impact fundraising efforts. Fundraising teams can gain access to key campaign statistics and relevant staff and volunteer assignments, providing insight into progress, resource necessities, and growth strategies. Integration across core systems, like financial and ERP solutions, enables everyone on the team—from administrators to managers and solicitors—to work smarter.
Attract and Enroll Best-Fit Students
When admissions' staff has access to information across campus, they can manage and operate application processes more efficiently, which allows them to focus on identifying and recruiting the best candidates for their institution. Integrating data like candidate profiles, academic histories, and financial information will make meeting enrollment goals less complex.
An integrated system can also enable a seamless application experience that simplifies how to apply, track application status, and make enrollment decisions. This introduces the opportunity to build better relationships with candidates from the start.
Deliver Quick, Simple Financial Aid Packages
With seamlessly integrated cross-campus systems, the financial aid office can have access to more reliable and accurate information, allowing them to put together and deliver the best award packages for students. Financial aid packages can be created quicker and with more precision when there are no data silos or hidden information. Meanwhile, disbursement processing can be simplified when financial aid and student billing information is up to date and accurate.
Optimize Financial Management
It is easy to keep an eye on the bottom line when accounts receivable, accounts payable, budgeting, purchasing, and other financial systems and information are all integrated into a single system. When data is shared across platforms with no silos, the finance department can better manage budgets, accounts, cash flow, capital assets, and other projects.
As data volumes grow on campus thanks to the proliferation of devices and willingness to share information, institutions need to consider integrating core systems in order to minimize data silos and enable true collaboration. Without connected, integrated platforms, schools may find it more difficult to keep pace alongside accelerating demands.

Recent Blogs
Higher Education Trends
Are You Ready for the FAFSA Simplification? Here's What You Need to Know.
November 29, 2023
The simplified FAFSA comes out on December 31. How can you prepare for its impact on your campus?
Higher Education Trends
Lessons Learned From Non-Enrolling Students
November 15, 2023
What can institutions learn from students who say "no," and how can this help future students say "yes."