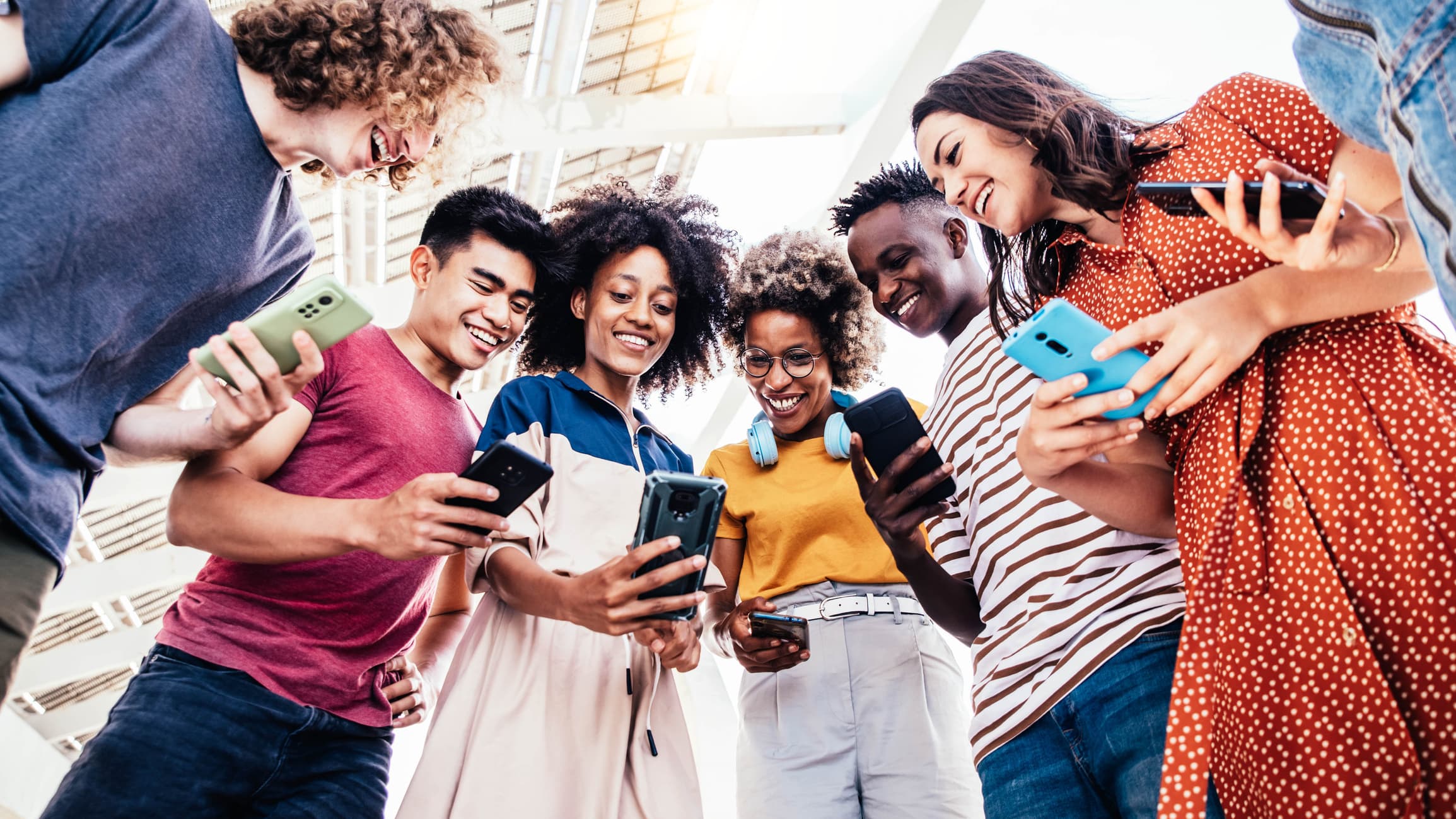 How to Choose the Right Communications Solution for Your Institution
All Blog Posts
It's no wonder institutions across the country are concerned with how best to engage their students. The more engaged prospective students are during the recruitment process, the more likely they are to apply. The more engaged current students are in college life, the more likely they are to persist. But engaging students is becoming increasingly difficult. Traditional methods of outreach—mailers, email, etc.—are no longer eliciting responses. Consequently, institutions are turning to text messaging and are looking for communications software that includes texting capabilities. But with so many of these solutions on the market, how can institutions decide which one is right for their campus?

Not all communications solutions are created equal. This is what Kentucky Christian University (KCU) discovered when the institution's stakeholders decided to implement texting into their communications strategy. Below, we explore how KCU found and selected the right communications solution and how helped the university improve relationships and operations across campus.
Identifying Student Engagement Issues and Goals
Not all institutions have the same goals when it comes to student engagement. Goals can vary between departments, and so can definitions of what constitutes engagement.

As a small, private Christian university, KCU prides itself on strong student/staff relationships and the deeply personal nature of its community. So, when KCU noticed a drop off in student email responses, decision-makers opted to incorporate texting into their communications processes.
Understanding the Institution's Unique Communications Needs
Communications solutions that might work well for a business may not work as well for a university. Colleges and universities face a series of challenges that many businesses do not. For one thing, each department conducts its own outreach sequences to the same group of people who receive similar communications from other departments. For another, there is often high staff and faculty turnover rates at institutions, which introduces unique licensing challenges.
KCU ultimately discovered that it needed a communications solution that works for higher education.
Working With an Experienced Higher Education Technology Provider
When Jenzabar introduced Jenzabar Communications, KCU was immediately on board. Namely, KCU liked the fact that Jenzabar's communications suite was integrated into the Jenzabar One ecosystem and could easily be deployed across all departments. The university didn't have to add to its tech stack, add additional licenses, or negotiate with third-party vendors.
Jenzabar Communications also came with unlimited texting. Staff and faculty could get texts off personal phones and onto a secure, centralized platform. KCU staff throughout disparate departments could sequence and automate communications as well as provide detailed histories of all communications sent, which this helped them send fewer redundant messages. Because Jenzabar Communications integrates with the Jenzabar One ecosystem, staff across campus could break through communications silos and collaborate with peers when a particular student needed help.
In terms of results, Jenzabar Communications helped KCU swiftly realize its original goal: soliciting more student engagement. Students responded faster to staff outreach and staff were able to build much stronger relationships with students via text.
Additionally, Jenzabar Communications enabled KCU to automate communications sequences, allowing staff and faculty to spend less time texting and more time interfacing with students. Communicating from one centralized, secure system also improved the flow of communication between departments and enabled more efficiency. The admissions staff, in particular, gained six more hours of productivity a week after implementing Jenzabar Communications.
Investing in the Right Technology Partner
Given how important communicating with students is, it's essential to have a solution that can reach them on multiple channels and keep records of that outreach. It's equally important to work with the right technology partner.
A partner with experience in higher education will understand an institution's unique needs and provide the tools necessary to help institutions and students succeed. When anticipating future communications trends, the right partner can help institutions interpret their data and understand which outreach worked best or which strategies solicited the most responses. This is key to ensuring institutions keep their students engaged year after year.
For further details about how Jenzabar Communications helped KCU increase student engagement, read our case study.



Recent Blogs
Higher Education Trends
Are You Ready for the FAFSA Simplification? Here's What You Need to Know.
November 29, 2023
The simplified FAFSA comes out on December 31. How can you prepare for its impact on your campus?
Higher Education Trends
Lessons Learned From Non-Enrolling Students
November 15, 2023
What can institutions learn from students who say "no," and how can this help future students say "yes."