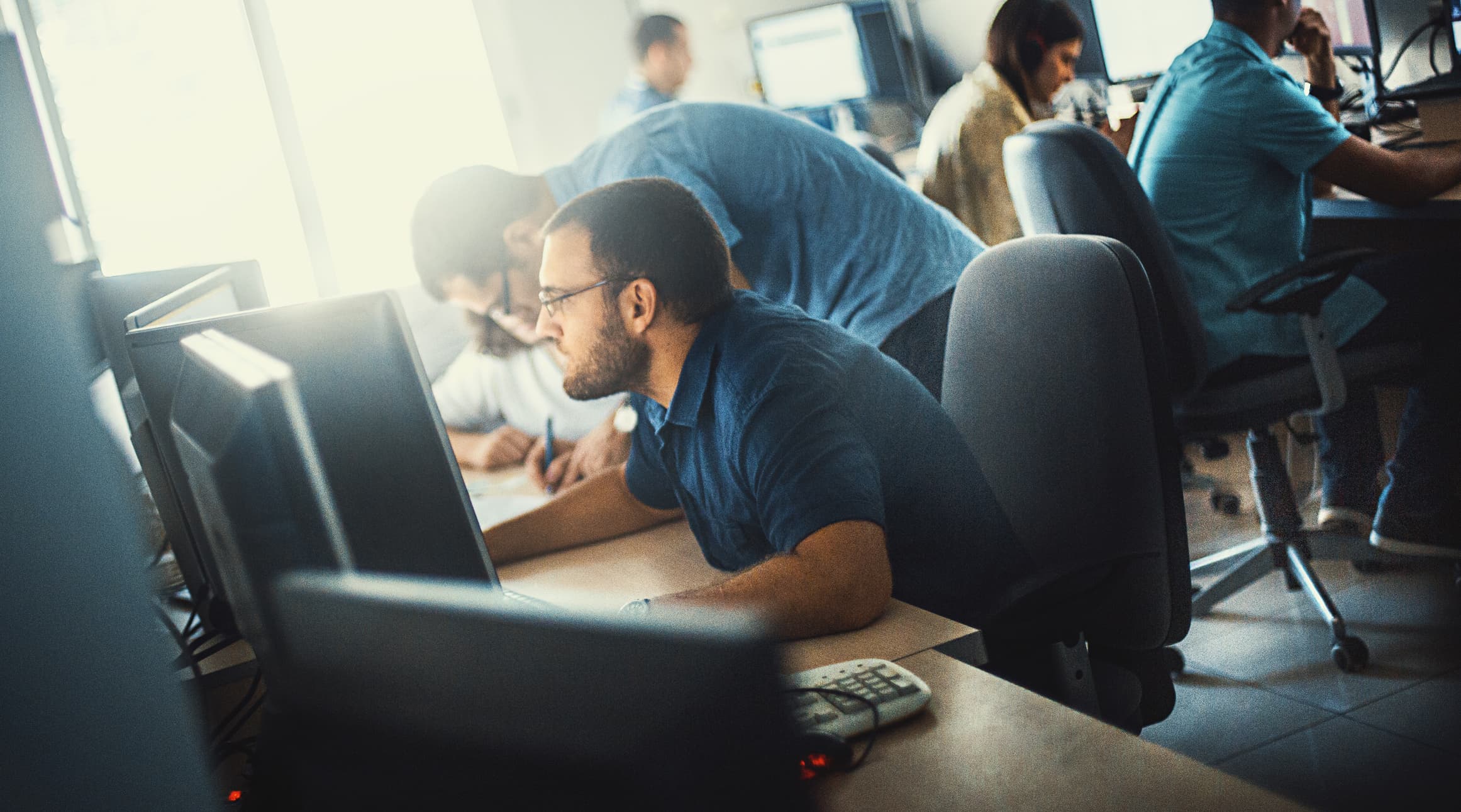 How Elevating IT's Role in Higher Ed Can Help Improve Outcomes Across Campus
All Blog Posts
Despite the importance of technology in the day-to-day workings of a college or university, IT departments often play a more reactive than proactive role on campus. This was certainly the case at Southeastern University (SEU) until Neal Dyer, CTO, and his team began to utilize design thinking as a way to improve business processes on campus.

By taking a student-centric approach as well as leveraging Jenzabar solutions, Dyer and his team were able to transform the IT department into a campus-wide strategic leader. As such, they reduced SEU's technical debt, improved data hygiene, increased productivity, and facilitated communication between traditionally siloed departments.
Let's explore how design thinking allowed Dyer and his team to improve staff and student experiences across SEU's campus.
Design Thinking Helps Create More Student-Centric Processes
When several departments across SEU's campus experienced departures of key staff members, problems began to stack up. Specifically, important processes began to break down and staff were becoming overwhelmed.
Dyer and his team knew that they had to rely on technology to help. They had also begun to implement design thinking into their process. By approaching problem solving from an end-user's—in this case a student's—perspective, Dyer and his team strove to maximize the way SEU's technology could help departments employ more student-centric procedures.
For Dyer and his team, it was important to consider the way current technological and manual processes were impacting students. "Students are often discouraged by how arduous certain elements of technology can be, and little things add up," Dyer said. "Our system was capable of housing student information, but departments weren't yet utilizing campus data effectively. Students had to repeatedly input the same information."
When examining problems on campus, the IT department had one main goal: to help students spend less time filling out forms. "We want our students to focus on learning what they need to know, having a good time, and building important relationships," said Dyer.
Proactive IT Leadership Leads to Improved Processes Across Campus
The IT department first implemented their new approach with SEU's housing and campus card departments, where there were a host of manual processes that needed to be automated and made more student friendly.
Leaning deeper into Jenzabar One, the ERP SEU already possessed, Dyer's team came up with several solutions to help the housing and campus card departments streamline lengthy processes and make better use of student data. Their solutions eliminated hours' worth of weekly paperwork, time that could now be spent interacting with students.
Word of IT's approach spread across campus, and soon departments throughout the university were asking Dyer's staff to help improve workflows.
Small Fixes Ultimately Lead to Large Improvements in Institutional Success
One of the main purposes for a student-centric approach to problem solving is to help improve retention. "Colleges often ask themselves 'How do we keep folks?'" said Jenzabar's Director of Product Management Jeff Elliott. "But it's harder to talk about what's happening on a campus that may be chasing folks away."
Dyer agrees. Things like departmental silos and lengthy, manual processes certainly don't help student retention. By centralizing and helping departments make better use of their student data, the IT department ultimately created less technology stress for students. Simplifying processes like registration, housing, financial aid applications, and ID replacements make the overall student experience more enjoyable.
Implementing design thinking has also worked to help break down departmental silos. "The IT department is really one of the few departments that interacts with almost everyone on campus," said Dyer. "We're a good bridge across departmental silos and we can do a lot to help departments see how their processes influence other departments on campus."
As strategic leaders, Dyer's team has helped optimize SEU's tech stack by getting departments on campus to leverage the technology the university already possessed. "Our team enjoys what we're doing," Dyer said. "This new approach allows us to provide the systems, support, technology, and secure infrastructure to facilitate an innovative learning and work experience for the entire SEU community."
To hear more about how Dyer and his team's approach to IT leadership positively impacted SEU's campus, watch our webinar with EDUCAUSE.



Recent Blogs
Higher Education Trends
Demystifying AI-Powered Automation: A Practical Example in Higher Education
September 27, 2023
Many colleges and universities are worried about artificial intelligence, but how can AI benefit an institution?
New Student
Finding Students Where They Are: Fueling Enrollment and Building Brand Awareness Among Gen Z
September 20, 2023
What does Gen Z want, and how can institutions use this understanding to boost their digital footprint and enroll more students?