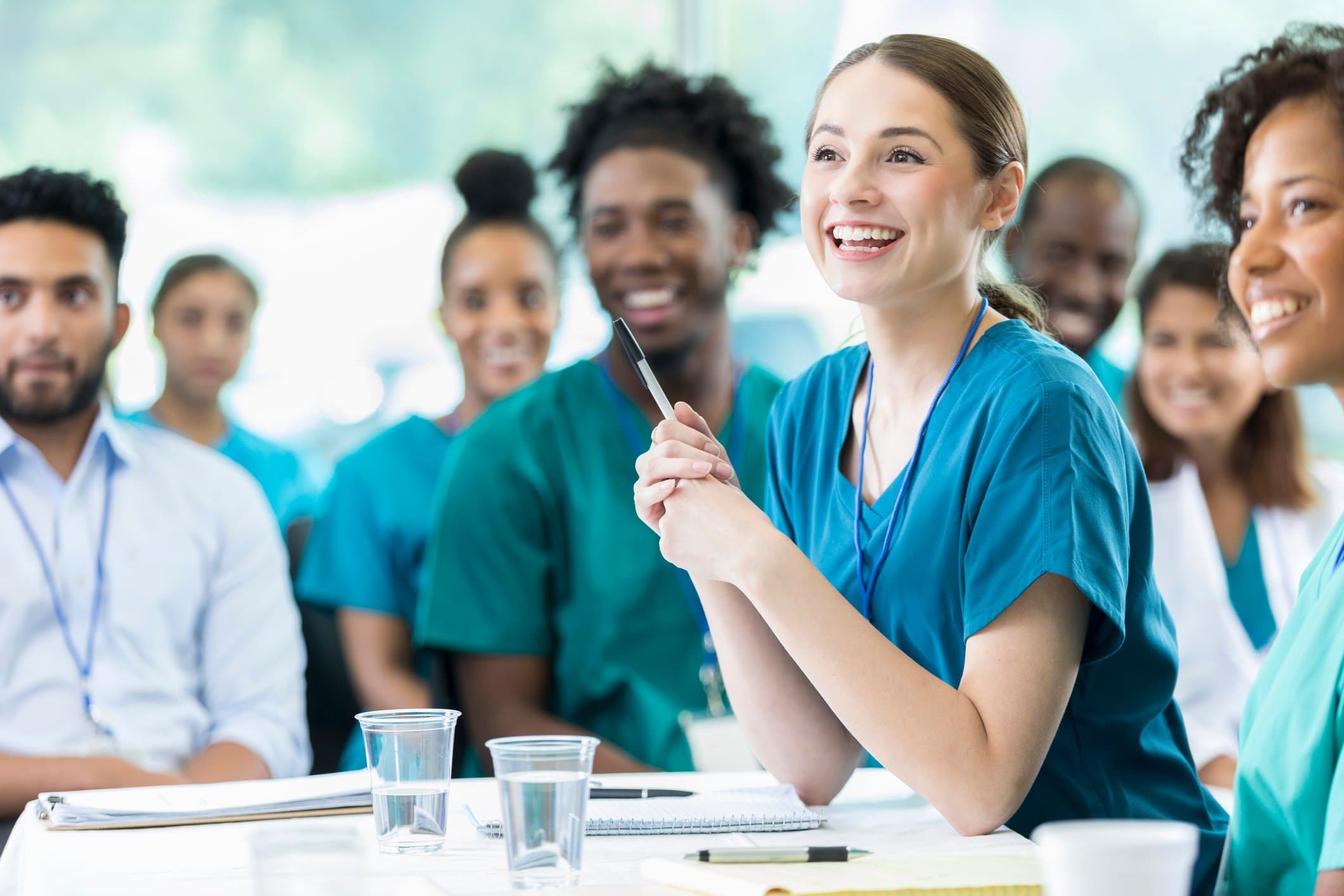 How Career and Specialty Schools Can Build Relationships and Develop Opportunities for Growth
All Blog Posts
This blog arose from a discussion forum in which members of the Jenzabar community discussed the unique opportunities and challenges career and specialty schools are facing today.
Higher education institutions across the country are facing existential and enrollment challenges as students continue to question the value of a college degree. The costs of higher education are rising, and many employers seemingly prioritize skills over education. Knowing this, we weren't too surprised when we sat down with representatives from career and specialty schools during a discussion forum at JAM 2023 and learned that they felt somewhat insulated from the demographic and value issues plaguing other types of institutions. In fact, many of these institutions seemed to be thriving and would be poised for dramatic growth were several other factors not limiting their expansion.
Below, we examine some of the challenges these institutions are facing and how career and specialty schools can overcome them and take advantage of today's economic climate.
Career and Specialty Schools' Unique Challenges
According to our community, they are already starting to see a shift in one of the more traditional challenges—overcoming the perception of learning a trade vs. getting a traditional education. The biggest challenge now was not overcoming that mental barrier, but actually finding the resources to support the growing interest in these programs.
In discussing their most popular programs, members of our community listed health related-degrees and various trade programs like welding and auto repair. But, as popular as these types of programs are, these are also the programs that require the most resources, namely physical space. These programs require large shops, lab equipment, and myriad other hard-to-come-by resources such as trained faculty.
Another issue our community members faced was the dilemma that online learning presented. Recently, there's been a surge in demand for online, skills-based education. However, many of the programs institutions offered are practicum based and require hands-on learning. While online learning could potentially be a way to get around the need for more space while expanding the school's community, the need for in-person learning is making it difficult for these schools to attract students outside their immediate radii.
Finding the Right Means to Grow
When we discussed how institutions could overcome these challenges, one of the most straightforward ways to solve issues of space, resources, and faculty was to reach out to local businesses and build themselves into the local scene. Many communities have spaces to rent, and many local businesses have resources and talent to lend.
One of our community members discussed how his institution had managed to build a mutually beneficial relationship with a local business. The institution had begun outreach to a particular company to find internship and job opportunities for its students and to better understand what skills companies like this one were looking for. That relationship soon grew to the point where the company's employees were teaching classes at the institution two nights a week.
A few of our community members have also begun implementing CBE programs, eliminating the need for some of the in-person learning requirements. Others have kept their physical programs capped but have begun to expand the role of micro-credentialing to engage learners who want an online-only learning experience.
We came out of this discussion with a lot of positivity: There is a genuine need for concrete, pragmatic training. It is evident that there is a lot of opportunity for career and specialty institutions to serve the needs of their communities and to grow. By building community relationships that support in-person learning needs and investing in new technologies to support online program development, career and specialty institutions can capitalize on the current education and economic climate to ensure sustainability for years to come.

Recent Blogs
Higher Education Trends
Are You Ready for the FAFSA Simplification? Here's What You Need to Know.
November 29, 2023
The simplified FAFSA comes out on December 31. How can you prepare for its impact on your campus?
Higher Education Trends
Lessons Learned From Non-Enrolling Students
November 15, 2023
What can institutions learn from students who say "no," and how can this help future students say "yes."