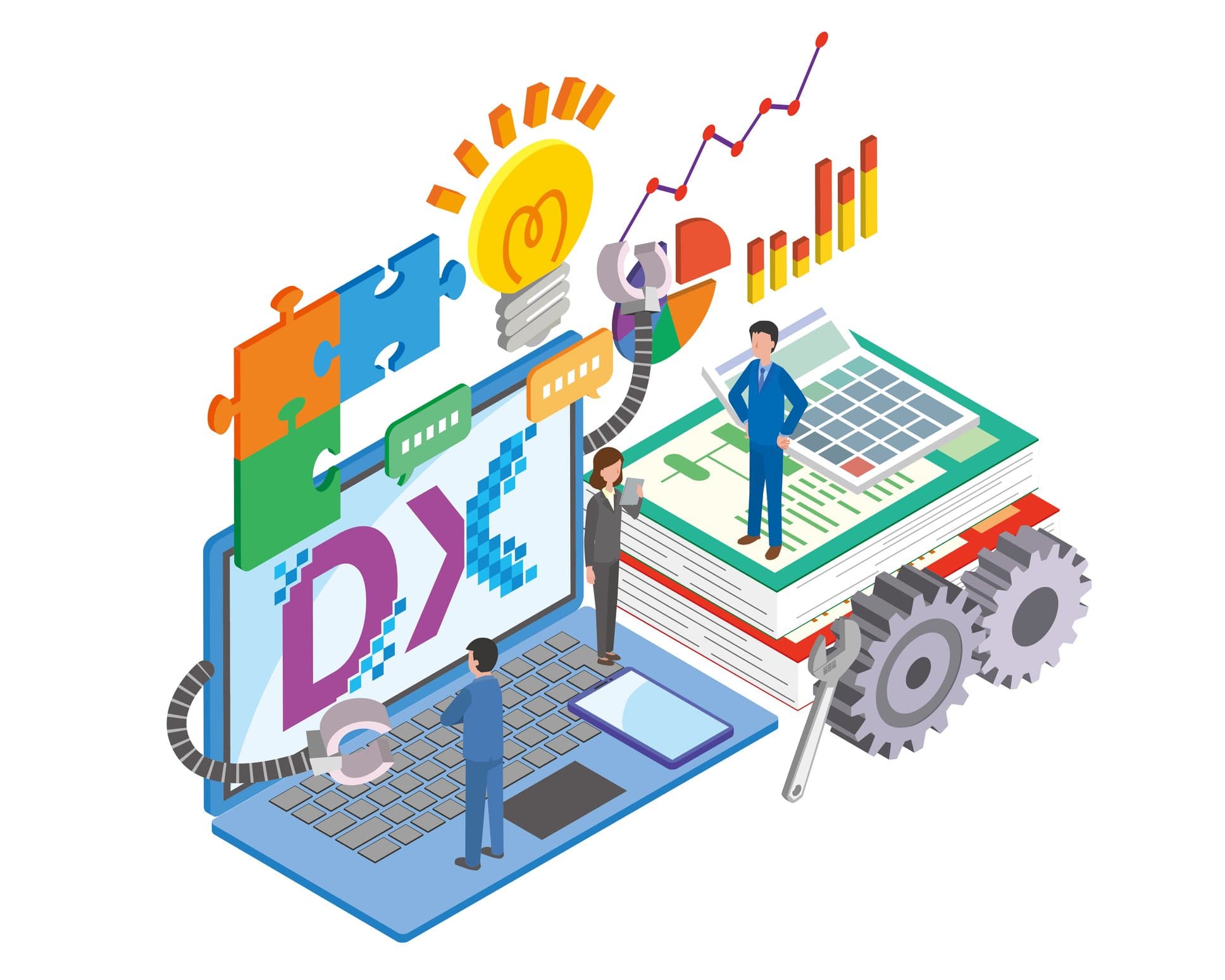 Here's What Higher Education Leaders Think About the Need for Digital Transformation
All Blog Posts
Enhancing student experiences, improving institutional decision-making, increasing overall sustainability—if institutions of higher learning had new year's resolutions, these items would certainly make the cut. In fact, they've probably featured as objectives on campus to-do lists for years. So, what do institutions need to do to tick these items off? In a survey conducted by University Business and Jenzabar, more than 200 institutional leaders agreed that ensuring institutional and student success in an increasingly changeable higher education landscape requires digital transformation.
For colleges and universities, this isn't news. Yet many schools are still lagging when it comes to modernizing their campus technology. What do institutions need in order to facilitate real, impactful digital transformation on campus?
You Can Read the Full Survey Infographic Here.
How Urgent Is Digital Transformation?
Students entering college today have grown up with smartphones and internet access, and some have come from a paperless high school experience; they expect college experiences to be comparable. Institutions know that they need to digitally transform, but change can be a slow process. It's not surprising that only 9% of those surveyed said that their institution had the modern technology they needed to ensure future success.
For those whose institutions have not yet fully modernized, the need for digital transformation is crucial. In fact, 50% of survey respondents admitted their schools needed to modernize urgently, either immediately or before the next school year. Conversely, 26% admitted that digital transformation was important, but that it was part of a longer-term strategy.
What Matters Most in Digital Transformation?
Modernizing campus technology can be a costly endeavor and not all priorities will likely be tackled at once, especially if budgets are tight. With so many priorities to consider—enhancing cybersecurity, optimizing data usage, improving system scalability, to name a few—what elements of digital transformation do institutions find most pressing?
When asked which outcomes were the most important when it came to their core IT systems, 54% of those surveyed said that improving student recruitment, enrollment, and retention were their top concern. In fact, priorities surrounding student success took two of the top three spots. Specifically, 42% of respondents said improving student experience was also a top priority.
What Challenges Do Institutions Face With Digital Transformation?
If modernizing campus technology were a seamless process, there wouldn't be so many institutions still needing to digitally transform. When asked what challenges were impacting their institution's ability to modernize, 72% identified cost as the most prevalent barrier. The second-most predominant obstacle was complexity.
When respondents were asked what would help them ease this complexity, it was clear from their responses that what institutions really want is strong vendor support. For instance, 52% of those surveyed said that getting hands-on employee training would help facilitate the modernization process and 46% said that getting comprehensive implementation support was important.
What Do Universities Value Most When Choosing a Vendor?
Unsurprisingly, given the unique needs of the higher education community, having a vendor with higher education expertise was the most-valued quality in a vendor (61%). Coming in a close second and third: having experience or existing partnerships with peer institutions (59%) and having a successful track record of delivery (55%).
When examining your institution's path to digital transformation, look for a partner that is committed to continually updating and improving their solutions to either respond to or anticipate the changing higher education landscape. An institution's technology partner should have experience working with higher education institutions as well as vision for innovation.
For more insight into what institutions are looking for to successfully navigate digital transformation, download a full copy of the survey here.

Recent Blogs
Higher Education Trends
Demystifying AI-Powered Automation: A Practical Example in Higher Education
September 27, 2023
Many colleges and universities are worried about artificial intelligence, but how can AI benefit an institution?
New Student
Finding Students Where They Are: Fueling Enrollment and Building Brand Awareness Among Gen Z
September 20, 2023
What does Gen Z want, and how can institutions use this understanding to boost their digital footprint and enroll more students?