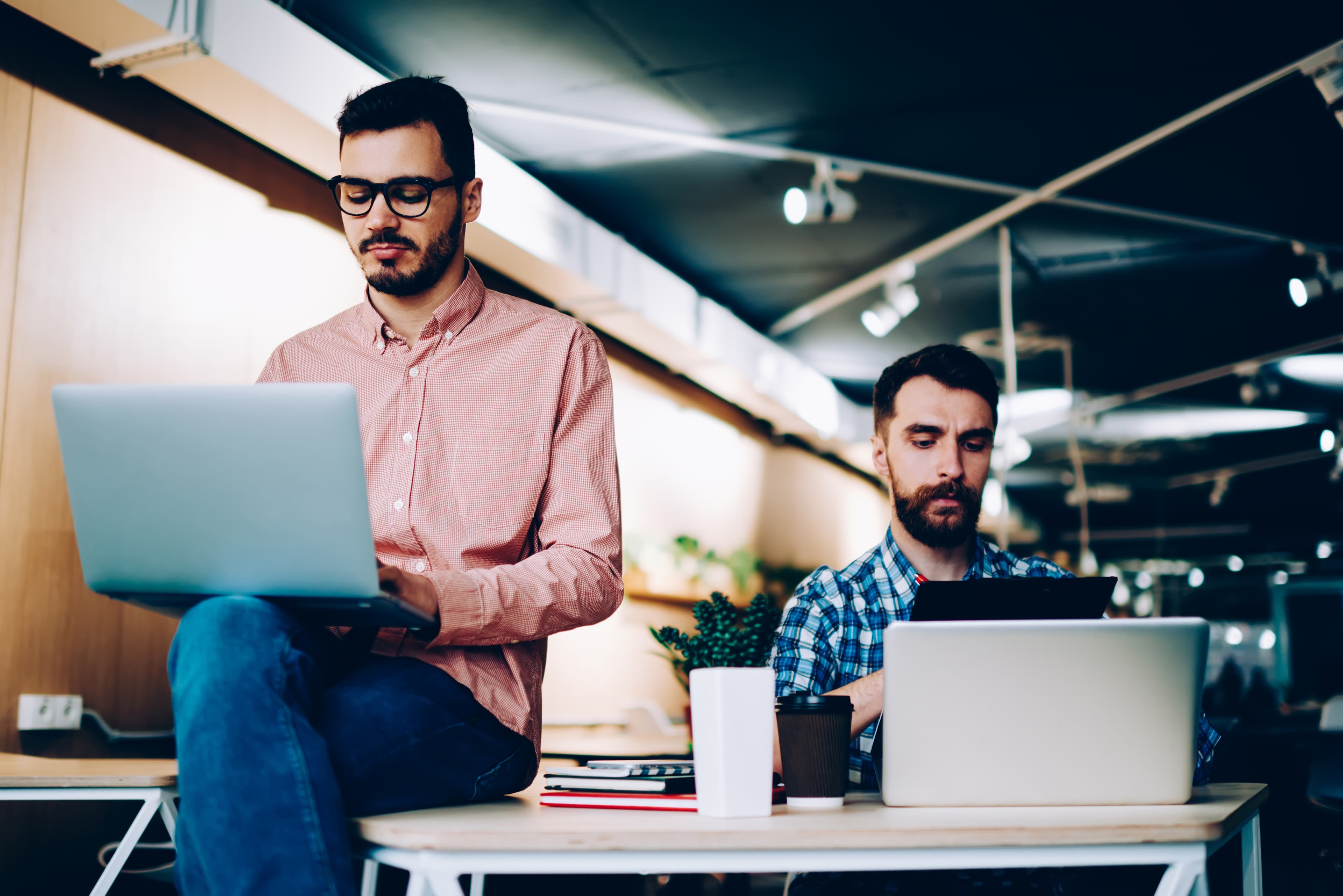 Four New Higher Ed ERP Trends
All Blog Posts
Higher education is in a new era of cost-cutting and institutions are reviewing internal processes as well as enterprise resource planning (ERP) systems for ways to enable more efficient operations. ERP systems, which form the operational backbone of higher education institutions, are transforming to reduce costs and optimize processes using automation, analytics, and more. Looking forward, ongoing changes in the ERP market may set the pace for driving innovation and reducing costs in higher ed.
Higher education ERP systems continue to evolve, pushing growth in the industry. According to Global Market Insights, the education ERP market is expected to value roughly $15 billion by 2024.
While there are many trends driving change in the overall ERP market, there are four core areas that are impacting how higher education institutions use ERP systems.
1. Unifying SIS and ERP Systems
Traditionally, schools would purchase two separate software systems to manage the bulk of their operations: a student information system (SIS) for supporting student data and experiences and an ERP system for back-end operations. Today, many higher education institutions are looking to leverage integrated SIS and ERP systems.
A unified SIS and ERP system helps staff, students, and faculty work seamlessly together. It connects the entire institution through an integrated database, eliminating data silos and improving visibility. Unified systems also enable institutions to be more student-centric by creating a hub for students to communicate with faculty and administration about financial aid, course registration, student life resources, and more. When everyone on campus can easily communicate, student engagement improves, leading to better academic performance.
2. Moving to the Cloud
Many institutions are undergoing digital transformations and are moving systems and applications to the cloud. Cloud is considered an imperative, not an option, driven by higher education's need to decrease costs and improve security. As a result, ERP systems are inevitably making the move to the cloud.
When an ERP system is offered through a software-as-a-service (SaaS) model, higher education institutions can reduce hardware costs associated and lower maintenance expenses. A SaaS ERP helps schools scale their operations without driving costs through the roof. This introduces a critical financial advantage over institutions that still heavily rely on using hardware-based on-premises ERP offerings.
Additionally, a SaaS ERP system will help higher education institutions better protect their assets in the cloud. In most cases, a cloud service provider will continually monitor security across the environment. By working with an experienced, full-time partner, schools can secure their cloud ERP systems without having to divide efforts between myriad IT teams with different objectives.
3. Introducing Lighter ERPs
Not all institutions have the budget to deploy or manage a large, non-configurable ERP system. Recently, ERP vendors have begun to offer smaller, more tailored ERP offerings that can address very specific needs. In the higher education landscape, these lighter, cloud-based solutions are giving smaller schools and vocational institutions a cost-effective approach to leveraging the core capabilities typically available in a larger ERP system.
4. Centering on Students
Schools are moving away from instructor-centric or institution-centric models and are instead focusing largely on student experience and success. Like how Amazon and other web-scale companies are running customer-centric businesses, higher education institutions are operating student-centric models. Institutions are leveraging ERP offerings that enable faculty and staff to deliver better experiences to their students, whether because they have more free time to address student needs or better communication with and visibility into students.
As the ERP market changes thanks to technology evolution and new demands, higher education institutions need to leverage unified, cloud offerings that allow them to meet internal and external expectations.

Recent Blogs
Higher Education Trends
Are You Ready for the FAFSA Simplification? Here's What You Need to Know.
November 29, 2023
The simplified FAFSA comes out on December 31. How can you prepare for its impact on your campus?
Higher Education Trends
Lessons Learned From Non-Enrolling Students
November 15, 2023
What can institutions learn from students who say "no," and how can this help future students say "yes."