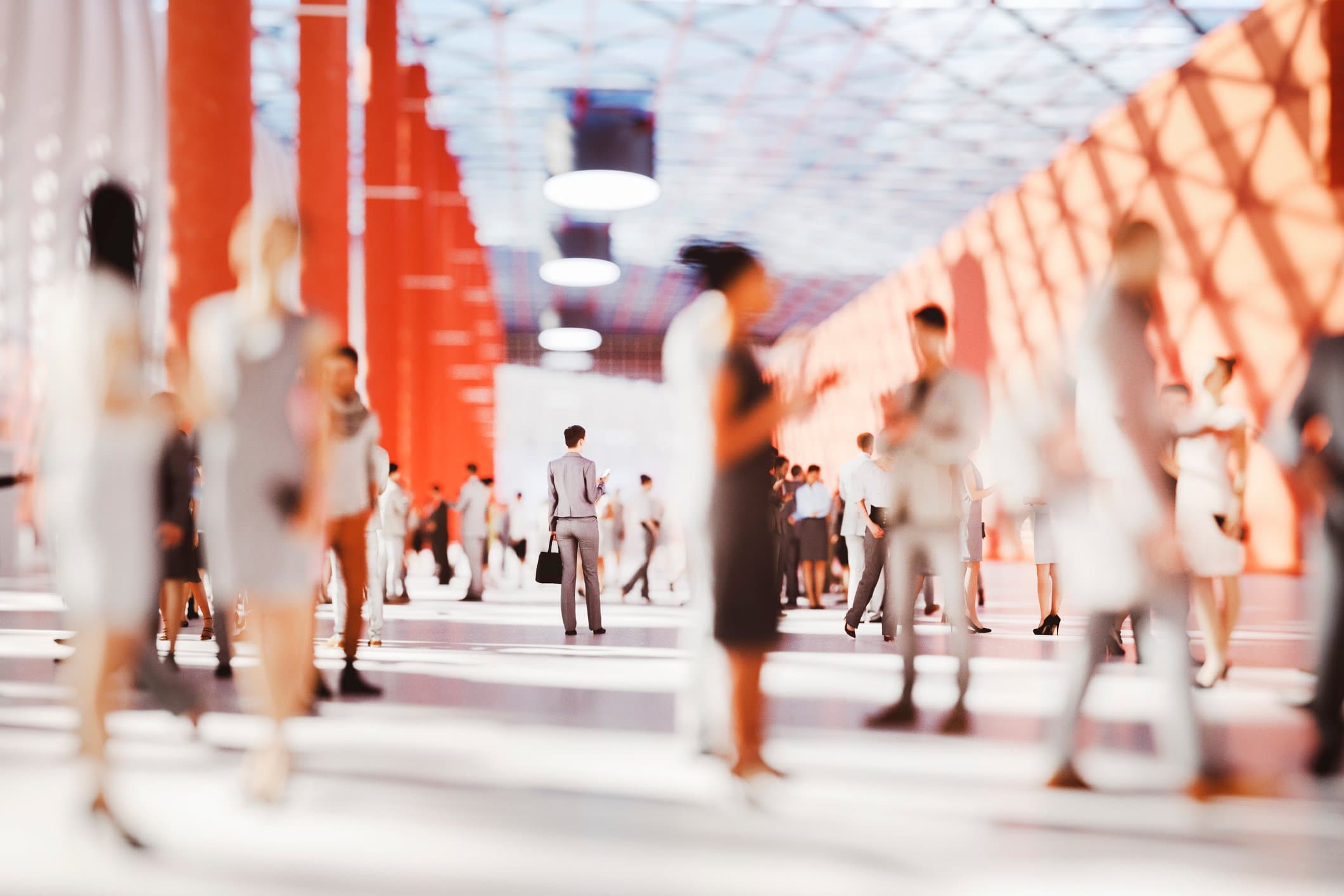 EDUCAUSE Top 10 IT Issues for 2023, Part 1: Addressing the Great Resignation
All Blog Posts
It's been almost three years since the world first learned of COVID-19, and if this year's EDUCAUSE conference is anything to go by, higher education is among the many industries looking to put the pandemic behind them. Jenzabar was proud to once again sponsor EDUCAUSE's Top 10 IT issues for 2023, issues that were different from the past two years in that they were no longer focused on responding to the current pandemic or preparing for future disruptions. This year, one of the main themes that seemed to hover over conference sessions and could be seen throughout the Top 10 IT issues was institutional leadership's role in workforce retention and development.

Like many industries, higher education was hit hard by the great resignation. Now that employment numbers are beginning to return to normal, institutional leaders need to focus on retaining and building their workforce.
In this two-part series, we're breaking down the EDUCAUSE Top 10 IT issues of 2023 to understand how these might impact your campus and how you can best respond.
1. Giving IT Leadership a Seat at the Table
As education technology becomes an increasingly vital part of the student experience, CIOs and other IT leaders need to be involved in an institution's strategic planning. In fact, this was the very topic explored in the most recent Gartner report, "Modernization in Higher Education Means More Than Just Replacing Outdated Technology," which details the importance of CIO involvement in campus modernization efforts. You can download that report here.
IT departments work daily with students as well as faculty and staff from different departments. This means that they have a holistic view of day-to-day campus operations as well as the technical knowledge to help plan future modernization efforts. Leaders looking to secure institutional and student success will need to start including IT leadership in strategic planning efforts if they haven't already.
Read about how elevating IT's role helped Southeastern University improve experiences across campus.
2. Making Privacy and Security Part of the Curriculum
Ransomware attacks are increasing across higher education and are taking significant financial, operational, and emotional tolls on college campuses across the country. With their wealth of student and academic research data, and their reputation for being notoriously slow in adopting advanced information security measures, higher education institutions are ripe targets for cybercrime.
It doesn't help that campus networks host hundreds and thousands of users who aren't trained in the basics of identifying and preventing cyberattacks. To keep campuses safe, institutions will not only have to adopt stronger security measures, they'll have to make privacy and cybersecurity part of their curriculum.
Discover 10 low-cost ways for institutions to prevent cyberattacks.
3. Evolve, Adapt, or Lose Talent
While higher education has mostly rebounded from the great resignation, institutions now need to turn their attention to creating workplace environments that better support employees and create more opportunities for mobility.
Workers across industries are looking for more flexible and hybrid work environments. They also want more opportunities for promotion. Institutions looking to maintain a robust workforce should be considering ways they can accommodate their faculty and staff's professional goals and support a healthier work/life balance.
Read this blog to find out how modern technology can help institutions hire and retain more top-level talent.
4. Use Tech to Create a More Seamless Student Experience
As technology evolves, poor implementation, user training, and adoption can cause countless headaches for students, faculty, and staff. This doesn't have to be the case. Technology has a great deal of potential to dramatically improve student experiences.
Partnering with the right companies, training staff on new technology use, and accurately interpreting student data help institutions put practices in place to create more fluid, frictionless student experiences. All-in-one platforms are growing in popularity as they help unite departments as well as their data, which can ultimately provide students with a more connected technology experience.
Listen to this audiobook to learn about how the new digital campus can facilitate a more connected student experience.
5. Enriching the Leadership Playbook
Part of retaining a workforce comes down to leadership's ability to create flexible work environments and growth opportunities for faculty and staff. But another large part of retaining your workforce (particularly your IT department), is to create a congenial work environment—something that can only be done from the top down.
Institutional leaders want to focus on leading with humility and with candor, says EDUCAUSE, if they want to empower and retain their workforce. Leaders want to be transparent and collaborative with their decision-making. They need to be open to change and new viewpoints.
Click here to download The Chronicle Report: Navigating Uncertainty and Building Resilient Colleges.
Stay Tuned for Part 2
If 2022 taught those in higher education anything, it's how important the IT team can be to an institution's success. We've also learned how hard it is to recruit and retain strong IT staff—as many of these employees are lured away by higher-paying companies. IT departments oversee issues like security, privacy, and data aggregation and analysis, so as they plan for 2023, institutions will need to strategize ways to elevate the role of IT leadership on campus.
We'll return next week to dig further into the EDUCAUSE Top 10 IT issues.

Recent Blogs
Student Engagement
A 3-Step Process for Using Financial Aid to Boost Student Retention
March 22, 2023
These three steps can help institutions improve student retention rates.
Student Success
Improving Student Retention Rates by 200%? Here's How One College Did It.
March 15, 2023
United Tribes Technical College increased its student retention rates by nearly 200%. We examine the steps UTTC took to make this happen.