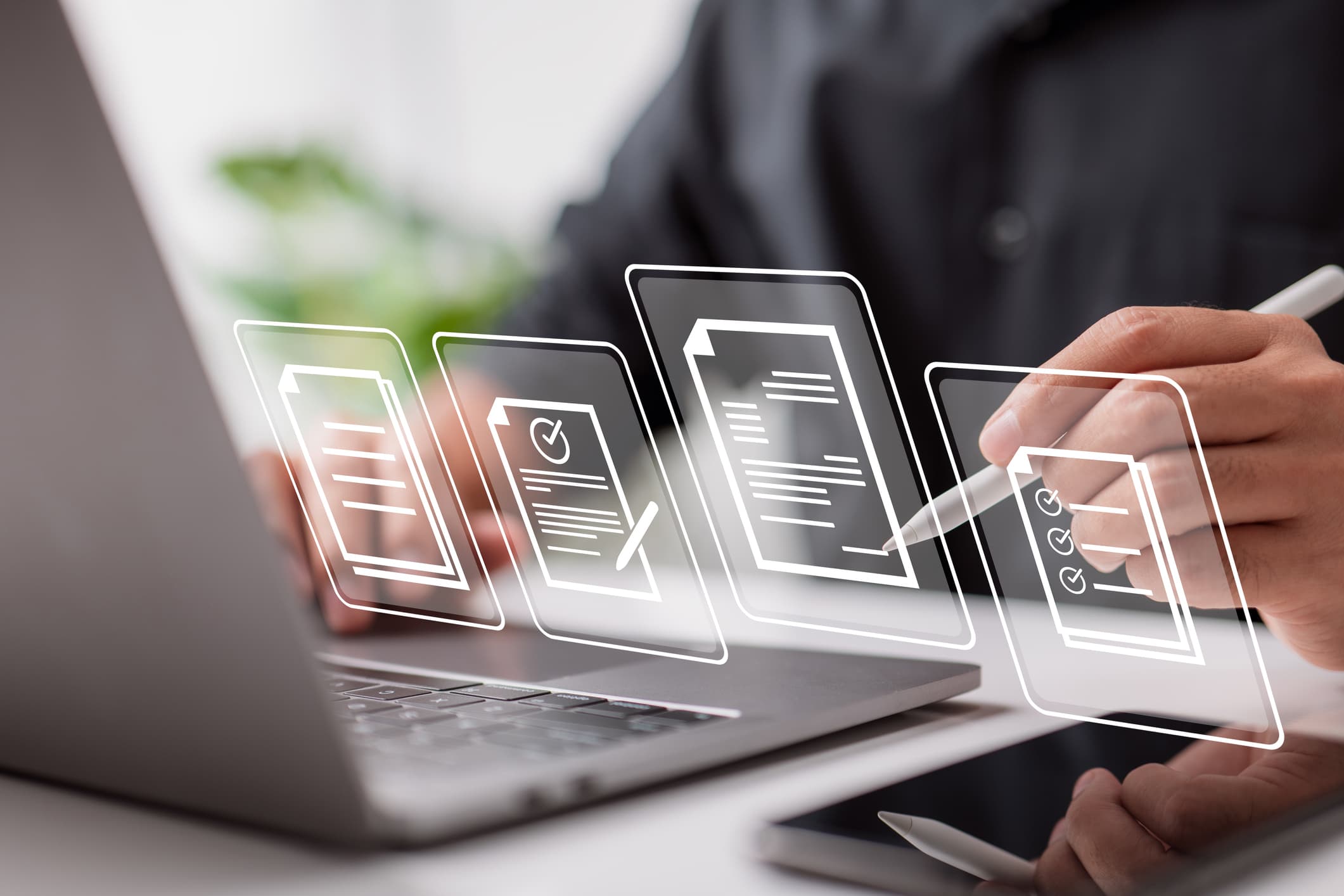 Document Management and Process Automation: Critical Components in Higher Education's Digital Transformation
All Blog Posts
Document management systems have long been table stakes in process-intensive institutions and organizations. The application of automation and AI in these platforms has expanded their role and accelerated adoption to achieve levels of organizational efficiency and productivity never seen before. Because colleges and universities are as process intensive as organizations can be, document management solutions are important tools that can help serve institutional stakeholders.
In fact, there may be no industry that benefits more from this new generation of document management systems than higher education, where with every enrollment period comes the repetitive cycles of collecting, processing, and securely storing large volumes of different types of documents, making those that have to deal with this firsthand remember the movie "Groundhog Day."
According to a BCG survey on digital maturity in the higher-education sector, there is substantial agreement among institutional and technology leaders in US higher education that moving on-premises IT systems to the cloud, centralizing and integrating data, and increasing the use of advanced analytics are high priorities.
Operating with reduced faculty and staff, remote work, and hybrid learning environments are a few of the challenges that need to be solved on an ongoing basis. Virtually every department on campus can benefit from a modern document management system. But how?
What Can Colleges and Universities Do With Modern Document Management Systems?
Let's start with the basics: At its core, a document management system is one that collects, tracks, and stores electronic documents like PDF files, word processing docs, and even scans of paper-based content. A campus-wide document management system enables the centralized collection of student, faculty, and staff records in an organized manner and provides highly secure access to those records. Information is made available to stakeholders at any time, from anywhere, as long as they have the proper permissions. These permissions can be highly specific, down to the individual document level if desired.
To top it off, all activity in the system is logged by event and can be audited at any time. This provides a level of organization and traceability not achievable by the ad-hoc "scan and store in the cloud" methods employed by many institutional departments. It sets a solid foundation from which to make information accessible throughout the institution.
Today's next-gen document management solutions also offer additional advanced functionality, which often prove invaluable to the institution's ability to meet its digital transformation objectives. These include electronic forms, cross-departmental workflow automation, and full electronic signature capabilities. These features unlock dynamic form-building capabilities that allow departments to quickly collect information and files, create and sign electronic documents, and route them to the right users quickly and with minimal manual intervention.
Likewise, workflows help automate file sharing between participants to streamline mundane repetitive tasks such as reviews and approvals. The result is a much more efficient delivery of services to the students and faculty and, ultimately, higher levels of satisfaction from stakeholders.
The Game-Changing Benefits of a Document Management System in Higher Education
The benefits of a campus-wide document management system are palpable across any institution's departments, particularly for those who manage process-intensive tasks involved with student intake (Admissions, Registrar, Financial Aid) and operations (HR, Finance, Advancement). Staff in these departments can make the most of a document management system to achieve game-changing benefits.
For example, by using electronic forms, staff can create admissions workflows that are user-friendly and independent of the back office. This can result in an excellent user experience for the applicants and could save the institution from paying costly back-office software license capacity for applicants who may never become students.
An analysis of the BCG survey mentioned earlier also indicates the following benefits of digital maturity, which apply easily to the use of a document management system:
Improved student journey
Increased operational efficiency
Scaling the power of computing in advanced research
Innovations in education delivery

Being able to capture and route information securely and quickly is also very useful in solving for the unexpected—for instance, in collecting vaccine or contact tracing cards and associating them to student records.
Whichever way you slice it, document management and the process automation that follows from it is a game-changer.
Be Ready for Tomorrow by Leveraging Today's Tools
The application of AI has opened the door to intelligent document processing, which departments can apply to handle large volumes of documents. This technology can take any document and analyze it based on rules (configured or self-learned). It can then either provide insights or take action, such as categorizing and routing by type of document and/or content within them.
For example, in order to expedite the labor-intensive transcript evaluation process, transcripts can be pre-analyzed automatically to determine base eligibility to the desired programs. In another use case, invoices can be automatically identified, analyzed, and routed to the correct department for approval.
Document Management and the Higher Ed Tech Stack
As depicted in Exhibit 3 of the BCG higher education tech stack, the systems of record serve as the "single source of truth" for campus-wide information. In this context, document management systems should exist neatly between the SIS and ERP, interconnected to both and providing a secure location to facilitate the flow of documents across departments.
Because of this tight interdependence between the back-office support systems, it is important to give due consideration to how the document management system will integrate with them. For this reason document management providers typically offer documented APIs to connect to other systems. However, because integrations of this type often require technical expertise, institutions benefit from solutions that have been previously integrated into their platform's ecosystem.
Systems of record (from Exhibit 3) with added Document Management Layer

The Future Is Approaching Faster Than You Think
The post-COVID environment has put additional pressure on institutions to accelerate their digital transformation plans, and the persistent threat of new variants makes it impossible to predict the future. Therefore, it's important that educational institutions make sure they have digital systems in place to support the needs of students, faculty, and staff into the future. A robust document management system is part of the digital core necessary to operate in this new environment.
To learn more about how a Document Management Solutions can benefit your institution, visit www.dbsgroup.net/education
This guest blog is authored by Ricardo Rengifo, President of DBS Software & Services. DBS Software & Services (DBS) is proud to be a long-standing Jenzabar Applications Partner offering document management, electronic forms, and electronic signature solutions that are integrated to the Jenzabar solution suite. For more information on the benefits of adding a Document Management system at your institution, contact Jenzabar.
Recent Blogs
Higher Education Trends
Demystifying AI-Powered Automation: A Practical Example in Higher Education
September 27, 2023
Many colleges and universities are worried about artificial intelligence, but how can AI benefit an institution?
New Student
Finding Students Where They Are: Fueling Enrollment and Building Brand Awareness Among Gen Z
September 20, 2023
What does Gen Z want, and how can institutions use this understanding to boost their digital footprint and enroll more students?