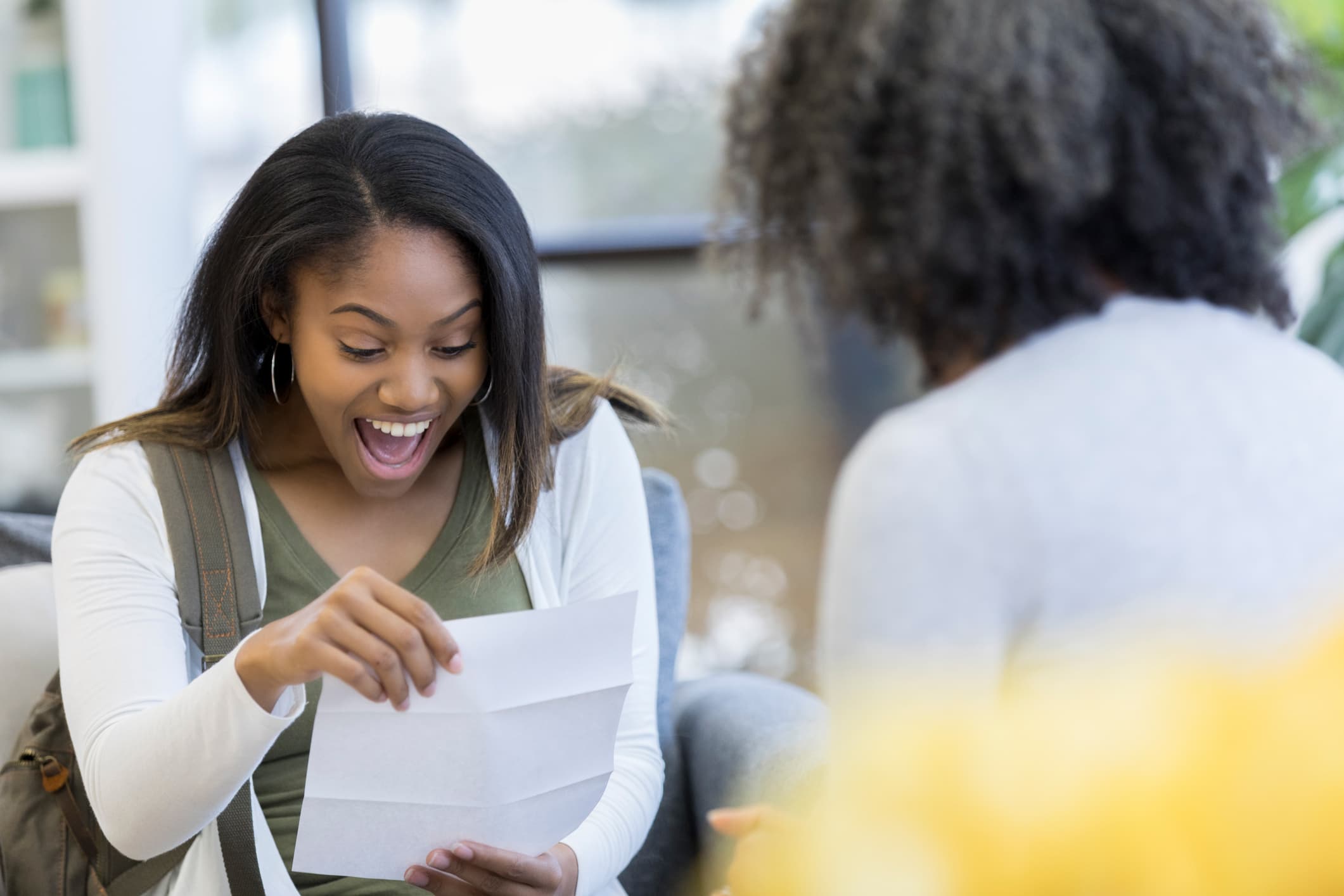 It's Acceptance Season: How to Get Your Best Yield
All Blog Posts
One of the most stressful times of the college application process has begun: acceptance season. Higher education institutions are making decisions about which students will be offered the opportunity to join their campus. As they go through this process, it's important that institutions consider how they can attract and enroll the right students.
According to the National Center for Education Statistics, approximately 3.7 million students graduated from high school in May 2019, and 2.9 million first-time, first-year students enrolled in post-secondary education in the fall of 2019. Yet with increased competition and students having more choice than ever before in where and how they pursue higher education, how can institutions meet or increase their yield?
Here are seven tips that can help institutions increase their yield.
1. Recruit "right-fit" students
Building strong relationships from the beginning of the search and application process is essential. The best prospective students are aggressively recruited by mail, email, internet campaigns, and social media channels. Institutions should use data analysis tools to
profile students that would be successful on their campus
. They should make it easy for prospects, students, parents, and alumni to search and register for interviews, campus tours, open houses, and other events. Institutions should make the application process easy and allow individuals to see a checklist of admissions requirements and track their progress.
2. Deliver financial aid packages with acceptance letters
Financial aid plays a huge role in a potential student's decision on where they will enroll. Institutions should deliver financial aid information with acceptance letters while excitement is at its highest. The longer schools wait, the easier it is for students to decide on other options.
3. Provide requested information immediately
In today's 24/7 online society, nobody likes to wait for information that could be readily available online. Institutions should be
ready to share as much information as possible
in order to display responsiveness and personalization.
4. Leverage social media to show culture and connect incoming students
Social media plays an important role for prospective students to connect with an institution. Prospective students want to ensure they are going to fit in with the student population. Most of today's students are eager to connect and explore their interests from a student's point of view.
5. Develop an admitted student engagement campaign
Once a student has been admitted, institutions should launch a campaign to
show them why they should attend their campus
through a variety of digital communications, including email, texts, and social media. Schools should invite students to an "Accepted Student's Day" or the like so they can see the institution in person.
6. Encourage campus visits
Institutions should offer incentives for prospects to visit campus. Holding a social event, inviting them to a sporting event, or hosting a special behind-the-scenes tour may be the tipping point that will encourage acceptance.
7. Eliminate friction
Institutions must look at the entire prospective student journey and identify areas where it can veer off course. Don't repeatedly ask for the same information; schools should make it easy for students to get and share the information they need when necessary.

The application process is constantly shifting, especially as new student demographics pursue higher education and bring forth unique expectations. Surveys can help institutions gather insight into which areas of their acceptance process is working, which areas can be improved, and which areas should be eliminated entirely. At the end of the day, engagement is critical for institutions to get their best yield during the application and acceptance process.

Recent Blogs
Higher Education Trends
Are You Ready for the FAFSA Simplification? Here's What You Need to Know.
November 29, 2023
The simplified FAFSA comes out on December 31. How can you prepare for its impact on your campus?
Higher Education Trends
Lessons Learned From Non-Enrolling Students
November 15, 2023
What can institutions learn from students who say "no," and how can this help future students say "yes."