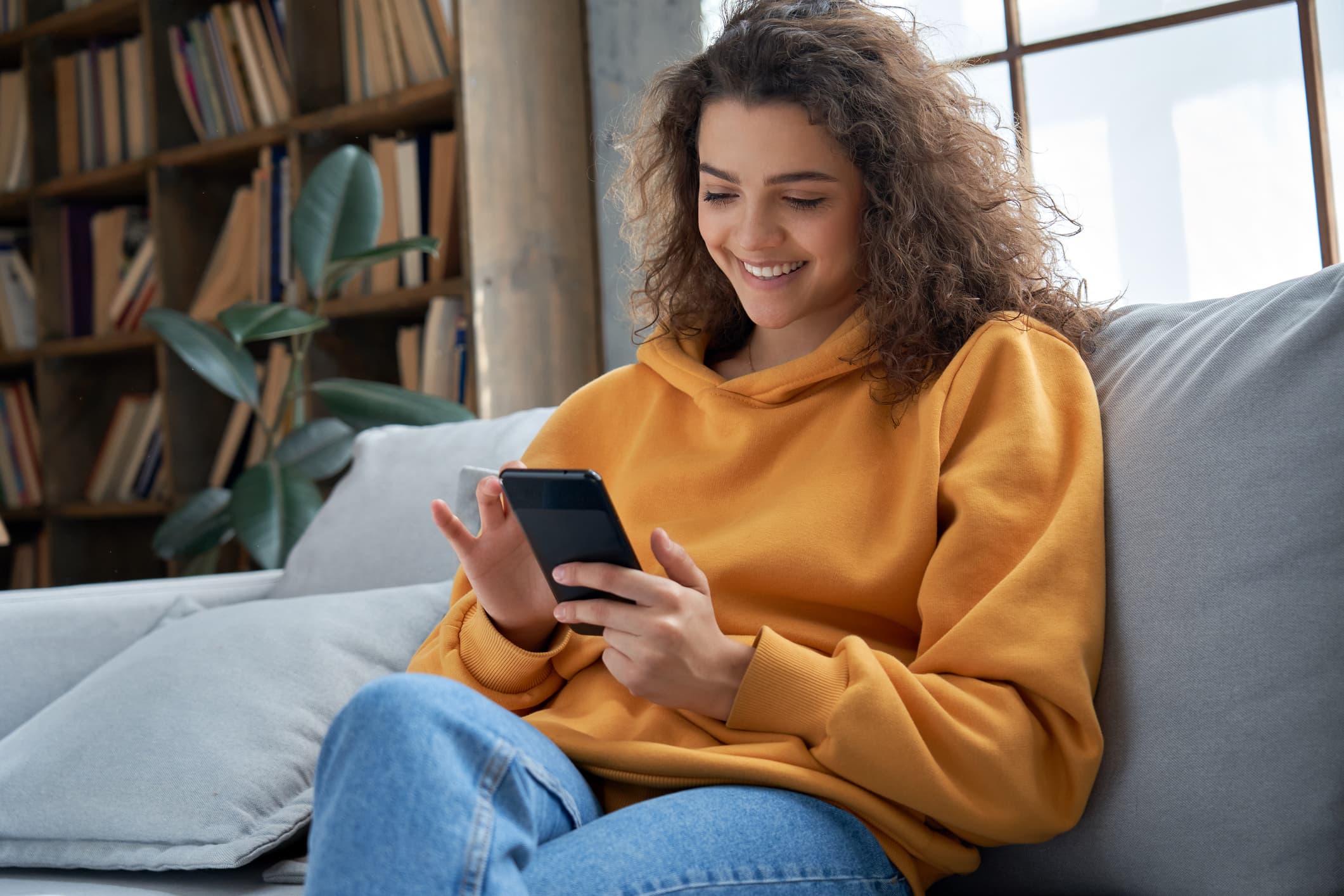 5 Tips to Personalize Your Financial Aid Communications
All Blog Posts
As the pool of prospective students shrinks and the cost of college climbs, getting the right financial aid package in the right student's hands becomes more and more critical. But this transaction isn't as simple as it seems. In a recent survey of higher education institutions, we heard one of the biggest challenges in financial aid offices was being able to interact and engage with students based on their preferred channels.
What makes the challenge of connecting with students particularly difficult is that there are so many channels to choose from—chat, email (mobile and laptop), chatbot, telephone. Today's learners are digital natives, surrounded by technology and social media that caters to them on a personal level. They expect all communication to occur electronically, and they expect to see a certain level of personalization in those communications. If it's not easy to interface, today's learners just won't connect.
The good news is that there are several things you can do to better communicate with financial aid recipients.
1. Determine the Best Mode of Communication
Several popular and scholarly studies have come to the same conclusions: teens and college-aged students prefer to communicate via text message on their phones. Text messages are far more likely to be read than emails.
While texting complex financial information might not be ideal, texting is a great way to direct student attention to larger documents, alerting them to approaching deadlines or missing information on the FAFSA, for example. Texting also allows financial aid officers to issue brief reminders, heightening the likelihood of a response.
Nuanced details are better explained in long-form content like emails or FAQs. However, it's important for schools to understand that many high school students aren't used to checking email regularly, and college students will often lose important emails in too-crowded inboxes. Others think that a large part of why college-aged students don't check email is because they rarely see personalized messages. Email may work to communicate complicated information, but those emails have a better chance of getting read and fully processed if they can engage students on a personal level.
2. Personalize All Communication, No Matter the Channel
Communication directed to a student should be personalized. Institutions compile a great deal of information about prospective and admitted students through the admissions application and the FAFSA form. One of the benefits of collecting so much information is that you can use it to personalize communications and connections with students as you put together financial aid packages. You can enact outreach plans that differ based on whether the students are first-year students, veterans, working mothers, first-generation students, etc.
This personalization will help make stronger connections and provide students with important information. This will help drive enrollment and student retention.
3. Simplify the Process
Part of the trouble in communicating complex financial information to students is that many of these students are inexperienced in dealing with the sorts of complex information and processes necessary for receiving financial aid. Students (and even parents) trying to work through financial aid procedures often find themselves frustrated and confused.

Modern financial aid solutions can make the process significantly easier for students and more effective for staff by automating workflows and enabling more user-friendly experiences. Modern systems can make finding the right form, completing it, and uploading it from a mobile device relatively easy. This greatly reduces the number of missing or incomplete forms, and staff don't have to follow up with students as frequently.
4. Enable Mobile-Friendly Experiences
Most students are reading almost everything on their phones these days. So, no matter what format you're using to reach your students—text, email, website links—every piece of communication that you send out should be optimized for mobile devices. If students can't read something on a phone, it likely will not be read.
Also, keep in mind that prospective and current students are deeply involved in social media and are likely to check out your social media channels. If your office has social media accounts, or if your institution has a Twitter, TikTok, or Instagram account, consider posting critical deadline and financial information.
5. The Way You Communicate Matters
Studies have shown that communications can be a make-or-break factor in the college decision process. Institutions looking to attract and retain more students need to consider making the financial aid application process more responsive and transparent. It's also not enough to send an email with all the current financial aid guidance if a student struggles to manage their inbox. Communication with today's students must be personalized and delivered through the channel in which students are the most active.
Recent Blogs
Higher Education Trends
Are You Ready for the FAFSA Simplification? Here's What You Need to Know.
November 29, 2023
The simplified FAFSA comes out on December 31. How can you prepare for its impact on your campus?
Higher Education Trends
Lessons Learned From Non-Enrolling Students
November 15, 2023
What can institutions learn from students who say "no," and how can this help future students say "yes."