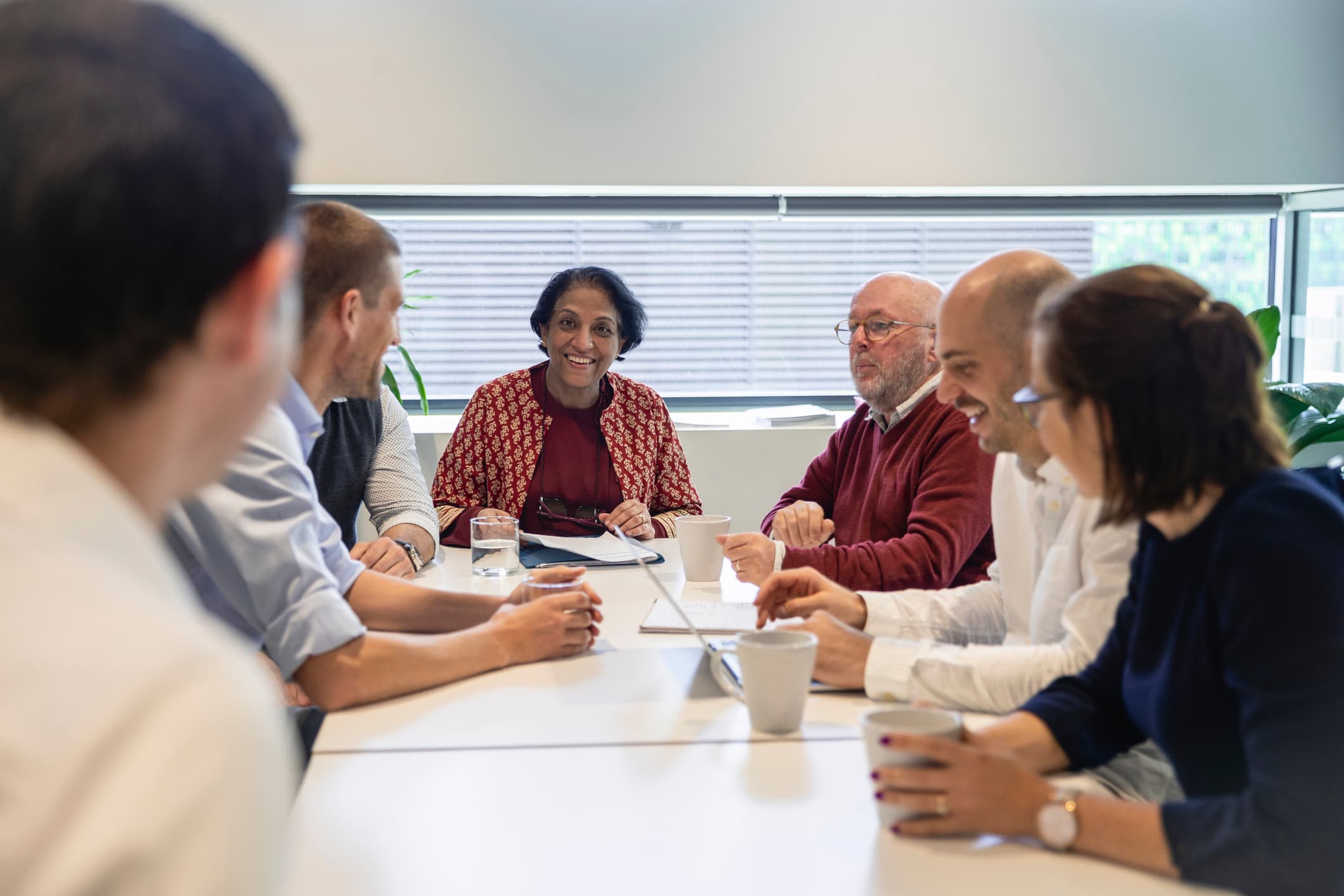 5 Tips for Selecting Your Higher Ed CRM
All Blog Posts
Like digital transformations happening across industries, higher education's evolution incorporates the adoption of new strategies and technologies, including the increased use of modern constituent relationship management (CRM) systems built for institutions. CRM solutions have long had a role in the business world, but colleges and universities are beginning to leverage the platforms to improve how they recruit, enroll, retain, and communicate with constituents.
Among the primary reasons why institutions are adopting modern CRM solutions include increased competition for students and the growing need to become more consumer-centric. Today's students have increased expectations and institutions need to be agile and innovative if they want to recruit and retain students.

Download our Higher Education CRM Buyer's Guide Today

With a CRM solution, institutions can better manage how they engage with constituents through the powers of consolidation, automation, decongestion, and personalization. A modern CRM system will enable colleges and universities to deliver consistent and personalized messaging and scale outreach to improve outcomes.
But implementing a CRM is not a one-and-done process; decision-makers need to map objectives to the bottom line, set realistic expectations, and be sure that all stakeholders share common goals. Below is an outline for how institutions can get started on their CRM purchase and implementation project.
1. Identify Your Stakeholders
Before selecting a CRM system, decision-makers need to identify which departments or staff on campus will leverage the system and how those folks will benefit most from implementing a modern solution. In many cases, getting these individuals—or at least a representative—on board early in the process will make the process easier in the long run.
In addition to knowing who will use the system, institutions must know who will maintain the system. While cloud-based CRM solutions are often updated on the back end by the software provider, there still needs to be stakeholders on campus who will keep expectations and functionality in check. This is doubly so for non-cloud-based systems.
Understanding who will be using the system and getting their buy-in and support will likely increase the value of the CRM system as well as its outcomes.
2. Outline Your Requirements
After getting buy-in from CRM stakeholders on campus, institutions can select a few key individuals who will be the primary evaluators when looking at different CRM solutions. For example, institutions may want to include the IT department to ensure the system will function well from a technical standpoint on campus. It may also be wise to include individuals from admissions departments or other teams that will leverage the system frequently.
The next step is ensuring that everyone on the evaluation team understands their responsibilities during the decision-making process. In some cases, getting an executive sponsor like a vice president will help move the purchasing process forward faster.
3. Understand and Communicate Your CRM's Value
Demonstrating the return on investment (ROI) for any technology purchase is critical – and there's nothing different when selecting a higher education CRM system. As noted above, getting executive support may help push the project forward, but stakeholders should be prepared to "sell" the system to what would be the users across campus.
Getting an in-depth demo, reading case studies, and hearing testimonials from other institutions using the CRM solution will likely help demonstrate the ROI of the system.
4. Map Your Budget
At the end of the day, an institution's CRM implementation needs to be properly budgeted. Stakeholders should do as much research up front to identify the actual cost of purchasing, deploying, and maintaining a modern CRM system. The price of a CRM solution will vary depending on its functionality. The good news is that a modern CRM will likely enable teams across campus to eliminate redundant software instances or disparate systems, which may factor into the budget and lead to greater ROI.
5. Formulate a Timeline
There is no single right way to select and deploy a CRM solution, but it's always important to set up a timeline early on and aim to hit critical milestones on time. However, it is also vital that institutions remain agile during the implementation, as there are bound to be unexpected challenges that arise. A trusted and experienced vendor can help institutions keep deployments on time and on budget, which will empower staff to leverage the CRM solution to its utmost potential.
Finding the right technology partner makes all the difference when selecting and implementing a modern solution. As the technology landscape evolves and student expectations continue to shift across higher education, leveraging a modern CRM solution from the right partner may make all the difference.

Recent Blogs
Higher Education Trends
5 Ways to Maximize the Value of Your Technology Investment
May 24, 2023
As institutions look to expand the role of technology on campuses, here are five ways they can ensure they are maximizing the use of that technology.
Higher Education Trends
HR Execs Want More Employee Training. What's Higher Ed's Role?
May 10, 2023
A survey of HR executives conducted by Campus.com found that businesses are turning to colleges and universities to upskill their workforce.