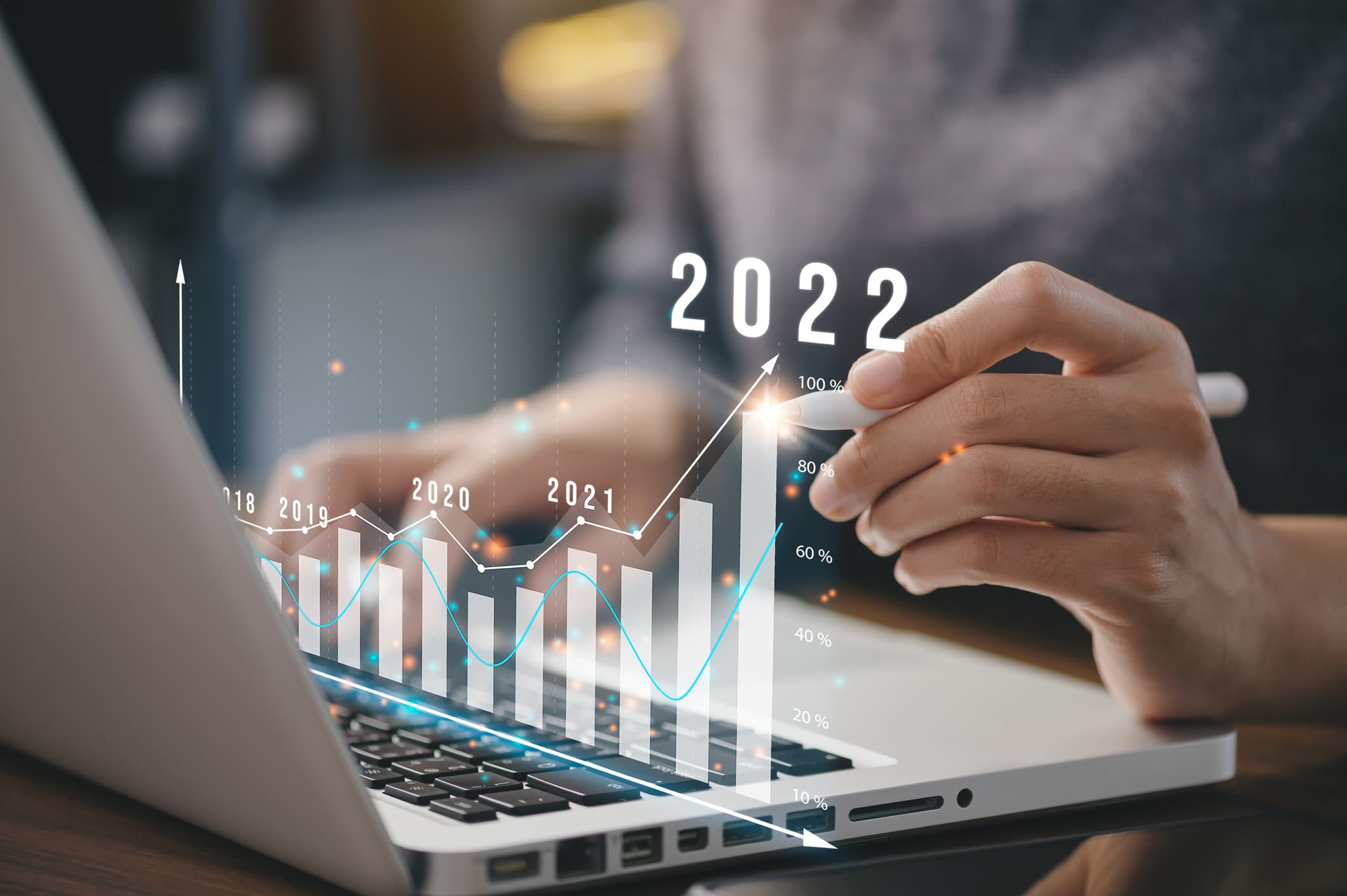 Your Competitors Are Modernizing Their Student Information Systems. Should You?
All Blog Posts
The higher education landscape is in flux: Student needs and student demographics are rapidly changing, enrollments continue their decade-long decline, and even the tenure system is in question. These aren't the only changes occurring in higher education; campus technology adoption is on the rise. In particular, institutions have begun to invest heavily in student information systems.
2021 saw the largest increase of student information system purchases in over a decade. The Tambellini Group reported that SIS investments have risen by 98 percent this past year (note: as the join leader in SIS solutions sold last year, Jenzabar contributed heavily to that rise). The sudden surge in modern SIS purchases suggests that institutions may be increasingly viewing this type of tech as critical to securing a viable future.
If you follow the money, there's little doubt that modern technology is fast becoming a critical part of an institution's infrastructure. Not only are schools spending more money on edtech, but so are investors. According to McKinsey and Company, edtech startups raised record amounts of venture capital the past two years, and market valuations for well-established tech companies has surged.
We know investors are investing, and we know that many institutions of higher learning are modernizing their systems. But what is the reason for the sudden surge? And should your institution be the next one to upgrade?
What Is Behind the Surge in Student Information System Purchases?
Answering this question definitively would require polling universities that recently upgraded. However, in examining the changes in higher education and the problems that modern student information systems solve, two main reasons for the SIS purchase surge arise: the ability of an SIS to help manage data and increase productivity.
As student needs, demographics, and enrollments change, institutions need ways to track and better understand that change. Modern student information systems provide ways for institutions to track and analyze student data. This allows them to better understand shifts and surges in student behavior and make decisions accordingly.
Modern student information systems also offer endless automations, which improve workflows, efficiency, and productivity. In a time when higher ed departments are finding it more and more difficult to fill vacant staffing positions, the productivity new tech enables has become critical to ensuring the day-to-day functionality of departments across campus. And while these systems can be expensive, they also do a great deal to cut operating costs.
For institutions worried over their bottom line, the ability to make data-informed decisions and increase tech-enabled productivity is a heavy incentive to invest in a modern SIS.
Is It Time for You to Modernize Your Student Information System?
If you wish to stay competitive, the answer is yes—the main reason being that modern student information systems vastly improve the student experience. By giving institutions the ability to make sense of student data and better understand student behavior, a modern SIS can help institutions make program decisions that attract students and better cater to their needs.
Additionally, the ability to increase staff productivity within departments across campus means that staff can devote more time to the student experience. They have more time to interface with students, to build relationships, advise, and solve problems.
It's also important not to underestimate the impact that new tech interfaces have on students. Today's learners are digital natives who are paying high costs to attend college and expect a correspondingly high-end user experience. Whether they realize it or not, students selecting an institution most likely consider whether the technology on campus rises to the level of their experience.
New Tech Matters
Technology has become an inseparable part of a campuses' infrastructure, and how a college or university invests in its infrastructure can signal a great deal about how it invests in its students. As technology has become an important and nearly inseparable aspect of daily life, institutions who are investing in their technology appear more obviously to be investing in students' success.
What the recent surge in edtech investments and the increase in SIS purchases suggest is that institutions across the country recognize this reality and are doing their utmost to serve students and stay competitive in a steadily shrinking higher ed market. Is it time for institutions who have not modernized to do so? Absolutely.



Recent Blogs
Higher Education Trends
Demystifying AI-Powered Automation: A Practical Example in Higher Education
September 27, 2023
Many colleges and universities are worried about artificial intelligence, but how can AI benefit an institution?
New Student
Finding Students Where They Are: Fueling Enrollment and Building Brand Awareness Among Gen Z
September 20, 2023
What does Gen Z want, and how can institutions use this understanding to boost their digital footprint and enroll more students?