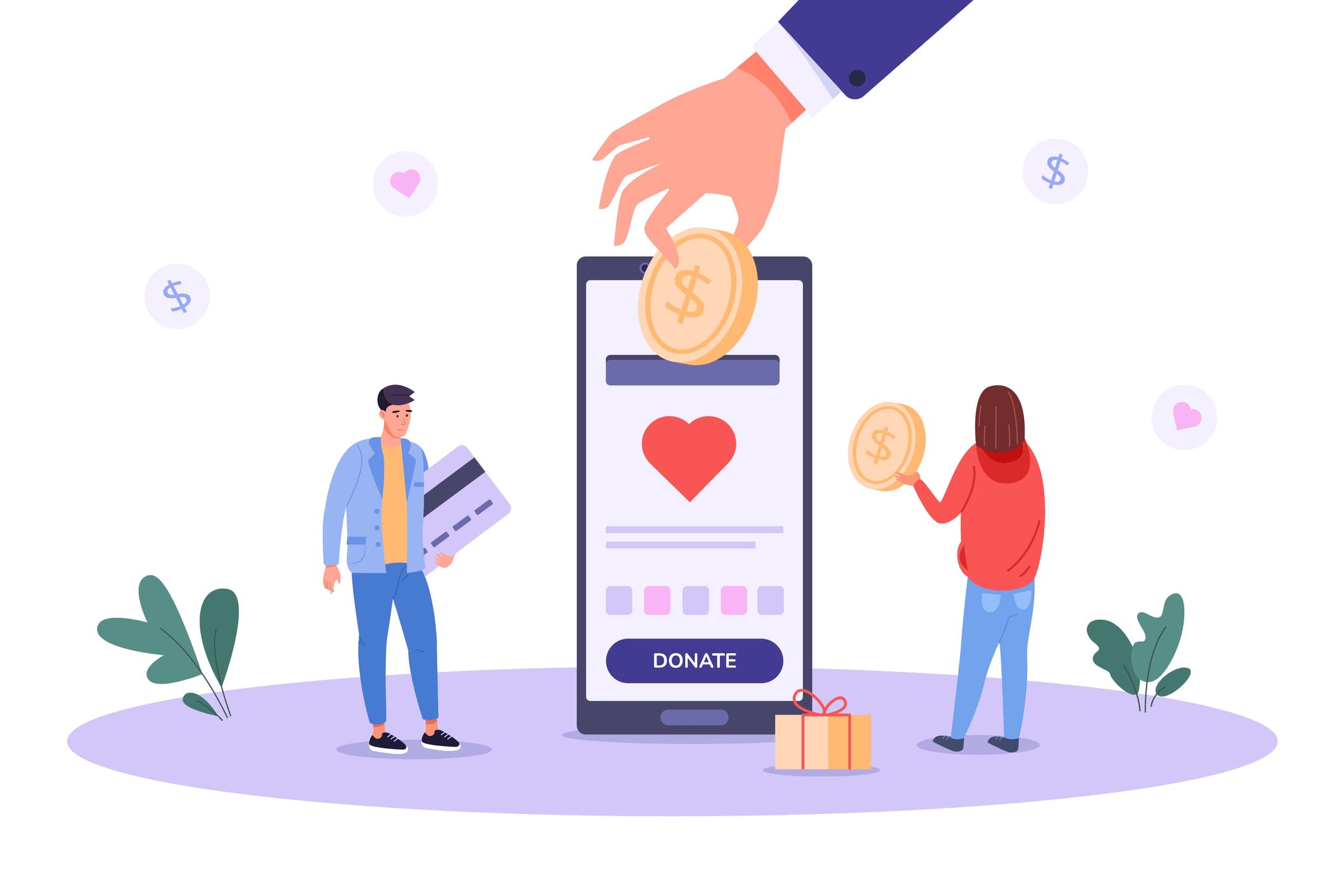 Who Cares? Optimizing Digital Fundraising With Data Quality Solutions
All Blog Posts
It has become cliché to say that the world has been changed by the Coronavirus pandemic, but it has, particularly with respect to digital communications and eCommerce.
The pandemic has radically altered both social and shopping patterns. McKinsey reports that 65% of customer interactions are now digital in nature versus 41% before. And it's not just that, 60% of products and services are now digital. They also estimate that the pandemic has increased the pace of digital adoption by at least three years—wow!
Investment in digital technology has seen a sharp uptick, indicating that while the move towards digital might be thought to be short-lived, the reality is that technology has moved on. In many cases, going back to old habits won't be attractive or even feasible. For example, even my son's boy scout troop moved its fundraising sales online and will no longer ask scouts to go door-to-door. Anyone who wants to buy their items can only purchase them online from now on. As 9/11 bought permanent changes to our lives, so will the COVID-19 pandemic.
Growing Donations
For non-profit organizations and alumni associations adapting rapidly to the new reality is a critical success factor, especially with fundraising. Think about this: Prior to the pandemic events were a key component of many organizations' efforts. They were a way to personally meet with major donors and to leverage those donors' contacts to expand their reach and increase revenues. Lockdowns and regulated crowds have eliminated most interest in gatherings and generated new health and hygiene sensitivities. In fact, donors' habits have permanently changed as they've found increasing trust in the availability and transparency of online information, via websites and social media pages, and experienced the convenience and control provided by online payment methods.
In 2020, donations to US non-profit organizations grew by over 5% to hit a total of $4.71 billion. Yes, Americans are incredibly generous! Charities that already provided online services for fundraising were not only able to sustain revenue but also discover new ways to interact with donors—crowdfunding, mutual aid, and other non-traditional approaches like online volunteer sign-up and social media campaigns played an important role. For example, the highest non-profit growth segment was religion which grew by 28% year-over-year. Online giving for religious organizations was already available from 84% of congregations at or before the pandemic began. In general, organizations that were agile, adapted their programs to support online donations, and communicated well (transparently) benefited enormously.
Personalize Your Donation Campaign
The key to successful fundraising is to know your donors—and to know who cares. McKinsey retail research reveals that 71% of consumers expect the brands they deal with to personalize their interactions, knowing who they are, their preferences and transaction histories. 76% of consumers get frustrated when they don't find it and 78% of consumers are more likely to make a repeat purchase from companies that do personalize. The message is clear, it's important for non-profit organizations to know who their current donors are and why they donate. Then to use that knowledge to create more personalized messaging when communicating with both their existing donors as well as with prospective new ones.
Personalization doesn't mean writing hundreds or thousands of individual letters or emails, but it does mean segmenting your audience into distinct cohorts where a targeted message will resonate.
For example, some alumni members want to contribute back to their college or university because of the value they received from their education. They may make an annual gift. Others may only be spurred to give to a specific project or cause like a new building or providing scholarships for the underserved. Then there's a big difference between age groups—with younger groups seeking the convenience of payments and a digital experience whereas older groups need to know that the cause they believe in continues to be addressed.
Similarly, there can be differences driven by income, location (supporting local businesses, farmers), gender, and family situation (marriage status, children, pets). The giving experience you provide to each of your cohorts will also be important. Interestingly, according to Giving USA, males have a higher interest in being part of a community, whereas female donors are more concerned about supporting favorite causes and learning more about them.
Message personalization is important for fundraising. According to McKinsey, eCommerce leaders have been able to drive 5 to 15 percent increases in revenue and 10 to 30 percent increases in marketing spend efficiency by employing personalization in their messaging. Sometimes it's by making a personalized recommendation, sometimes by just knowing which communication channel each prospect prefers.
For fundraisers, it's also important to distinguish between existing donors and prospective ones. Demonstrating transparently that past donations have been used effectively is important for retention, that's what makes donors feel good. To attract new donors, all communications must engender the trust that donations requested will be used as expected—to support the cause.
Where to Start: Data Accuracy
Trust is clearly key to fundraising. Knowing who your donors are and being able to communicate with them in a way that resonates personally helps create trust.
Personalized communication starts with data accuracy. Did you collect the correct contact information when at the first encounter? Messages don't feel very personal when the name or address is misspelled. Of course, when you have an inaccurate address, email, or phone number your message may simply not arrive at all. Plus, when your contact data is inaccurate it becomes harder to enrich. There are numerous third-party sources of data, including Experian, that can be used to expand knowledge of your donors by adding the demographic and psychographic (attitudinal) attributes that help you better understand who they are. However, to get a good match within those data sources requires valid contact data. Poor quality contact data yields few matches and is of little value.
Armed with good contact information and knowing more about your donors and prospective donors allows the optimal use of your marketing resources. Whether you are sending letters or emails, leveraging social media or TV advertising, or leveraging crowdfunding, your messages need to hit home and that means recognizing the needs and desires of your audience. The more targeted your messaging, the greater the impact, and the more cost-effective the use of your promotional funds and human resources.
Learn more about Jenzabar's partner Experian can help improve your data quality.
This blog was written by our partner Experian and was originally posted here. Learn more about how Jenzabar's partner Experian can help improve your data quality.
Recent Blogs
Higher Education Trends
Are You Ready for the FAFSA Simplification? Here's What You Need to Know.
November 29, 2023
The simplified FAFSA comes out on December 31. How can you prepare for its impact on your campus?
Higher Education Trends
Lessons Learned From Non-Enrolling Students
November 15, 2023
What can institutions learn from students who say "no," and how can this help future students say "yes."