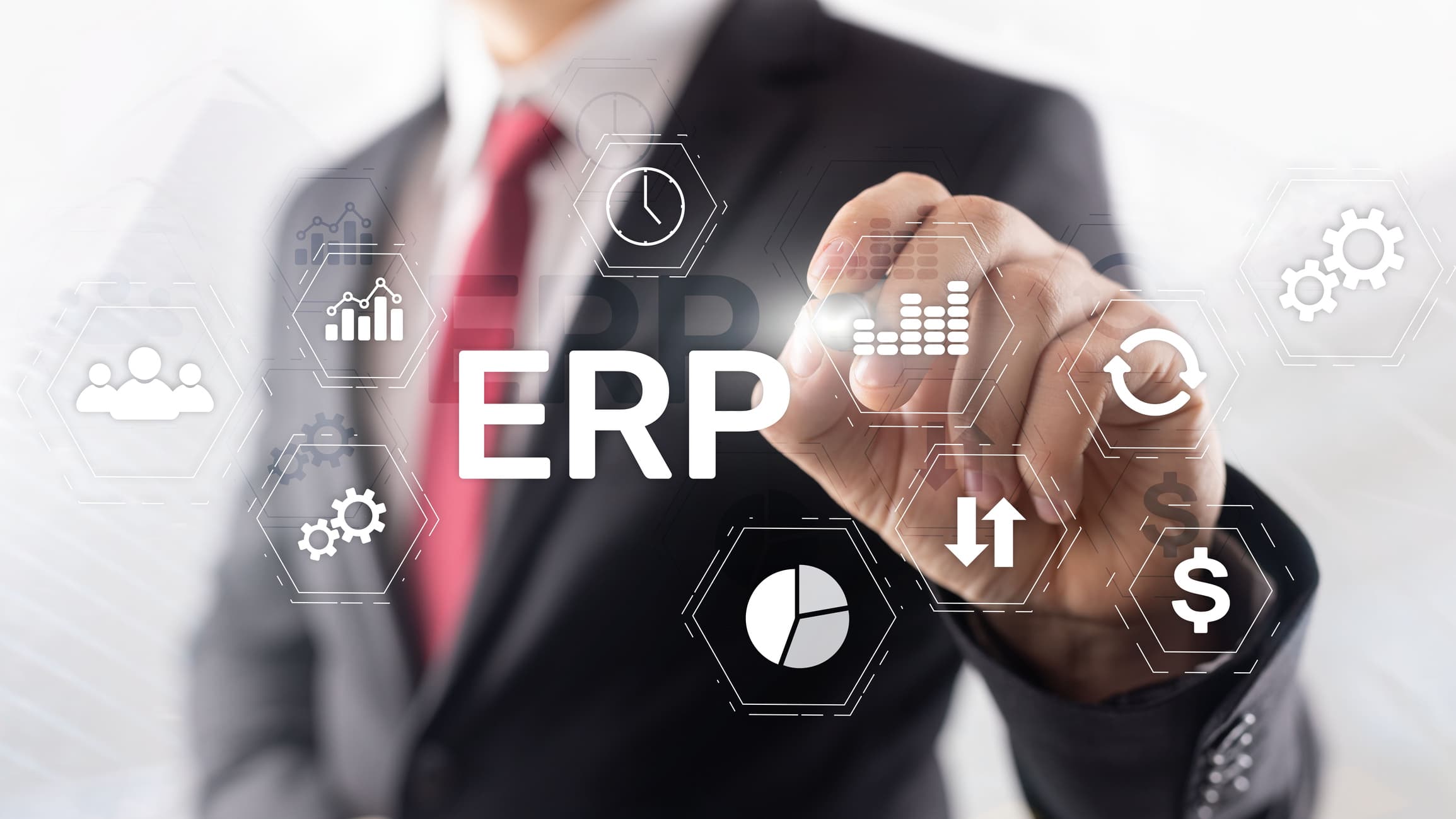 What to Look for in a Next-Gen ERP System
All Blog Posts
Higher education institutions need a robust, scalable enterprise resource planning (ERP) system to enable a digitally driven, innovative, and agile future. The ERP platform is among the most comprehensive software applications adopted on campus, which means decision-makers need to ensure their desired solution meets their short- and long-term objectives and improves operational efficiency. Here are a few considerations when looking into a higher education ERP system.
Cloud Platform
There are many reasons to pursue a cloud-based ERP system, including that deploying an on-premises ERP solution can be a much more time-consuming process, often requiring selection and approval on hardware, buy-in from additional stakeholders, and valuable time allocation of IT teams. Cloud-based ERP solutions, on the other hand, require fewer hardware configurations, which can result in faster deployments and lower long-term operational expenses.
Once deployed, maintaining an on-premises solution can be taxing to your IT staff. When the ERP is hosted in the cloud and managed by a trusted partner, the maintenance burden is lessened on an institution's IT team, allowing CIOs and IT staff to turn their focus to the school's mission of learning and research. These freed-up resources allow institutions to concentrate on delivering unique, differentiating services that enable academic and administrative innovation.
Centralized Data Management
Traditionally, institutions have been forced to cope with siloed systems driven by departments across the campus using unique applications and processes. With a consolidated ERP system that centralizes institutional and student data, folks in finance, HR, and even student-facing teams can collaborate more effectively. Moreover, centralized data management reduces duplicate efforts, helping mitigate complications brought about by staff entering the same data in disparate systems. An ERP solution with centralized data management can help institutions encounter fewer mistakes and streamline mission-critical operations.
Advanced Reporting and Analytics Capabilities
Data is one of the foundational components for enabling more agile operations and delivering better experiences to all users across campus, including students and staff. A modern higher education ERP system needs sophisticated reporting and analytics tools that can convert mountains of complex data into real-time, understandable insight that enables data-driven decision-making. An ERP can bring together data associated with budgets, personnel, students, facilities, and more. With the right analysis and visualization technologies in place, institutions can spot relevant trends quickly, make accurate projections, and discover hidden opportunities.
Compliance With Industry Standards and Regulations
Industry standards and regulations are constantly evolving in higher education. An institution's ERP system needs to keep up to date with these changes to minimize risk. When looking for a modern ERP system, decision-makers should work with partners and vendors that are familiar with the shifting rules and practices to ensure the solution caters to today's needs and tomorrow's expectations.
Strategic Planning and Budgeting Functionality
With an unpredictable economic future and shrinking institutional budgets, having over critical financial information is vital. An ERP system should support a comprehensive, secure, and integrated approach to budgeting. Solutions should enable transparency and efficiency and effectively manage student and vendor activity, cash flow, capital assets, and more.
Advanced budgeting capabilities that support costing and performance evaluations enable staff to distinguish between unavoidable and controllable costs. This can help institutions strategically plan for the future while being on the lookout for immediate financial challenges.
Usability for All
Thanks to the proliferation of mobile devices and social channels, today's students and staff are accustomed to working with familiar, simple user interfaces. A modern ERP system needs to follow suit and provide a convenient user experience that applies proven best practices that will ease adoption and make performing critical business functions intuitive and straightforward.
Similarly, higher education ERP systems need to be accessible for everyone, regardless of any disabilities. This accessibility and usability will be critical in ensuring all users can leverage the information they require when they need it.
Robust Security
Security is top of mind for decision-makers today. Higher education ERP systems need robust data protection and security capabilities that will keep financial, institutional, student, and other highly sensitive information safe. This may mean leveraging a solution with advanced user-permission settings, encryption, and redundancy capabilities, which can ensure institutions' ability to restore operations in the event of a disaster.
Cloud ERP systems can offer advantages in the realm of security. With advanced security measures, data backup and disaster recovery capabilities, as well as compliance with industry regulations, a cloud ERP solution can help higher education institutions minimize risk.
Mobile Access
In today's world, mobile access is critical, and the higher education ERP system is no exception. A modern ERP system should support the same easy access to information on any device that users have with their other online applications. An ERP solution should boast a mobile-first experience, which means it was designed with mobile features in mind from its inception.
SIS Integration
A next-gen ERP system should offer robust integration with the student information system (SIS). An environment with a unified SIS and ERP can help staff, students, and faculty work together more effectively. Unified systems connect the entire institution through an integrated database, which can eliminate data silos and improve visibility across campus. This can empower institutions to deliver student-centric experiences, ensuring students can easily communicate with faculty and administration about financial aid, course registration, payroll, student life resources, and more.
As the higher education landscape evolves, institutions are under pressure to implement tools and technologies that enhance efficiency, improve operations, reduce costs, and more—all while remaining focused on their mission and delivering unique and differentiating student experiences. A modern higher education ERP system can help institutions achieve these goals and introduce more stability in an otherwise unpredictable environment.



Recent Blogs
Higher Education Trends
Reframing the Graduate Student Enrollment Journey
December 6, 2023
Graduate students don't follow traditional enrollment cycles. How can you shift your enrollment strategy to reach prospective grad students?
Higher Education Trends
Are You Ready for the FAFSA Simplification? Here's What You Need to Know.
November 29, 2023
The simplified FAFSA comes out on December 31. How can you prepare for its impact on your campus?