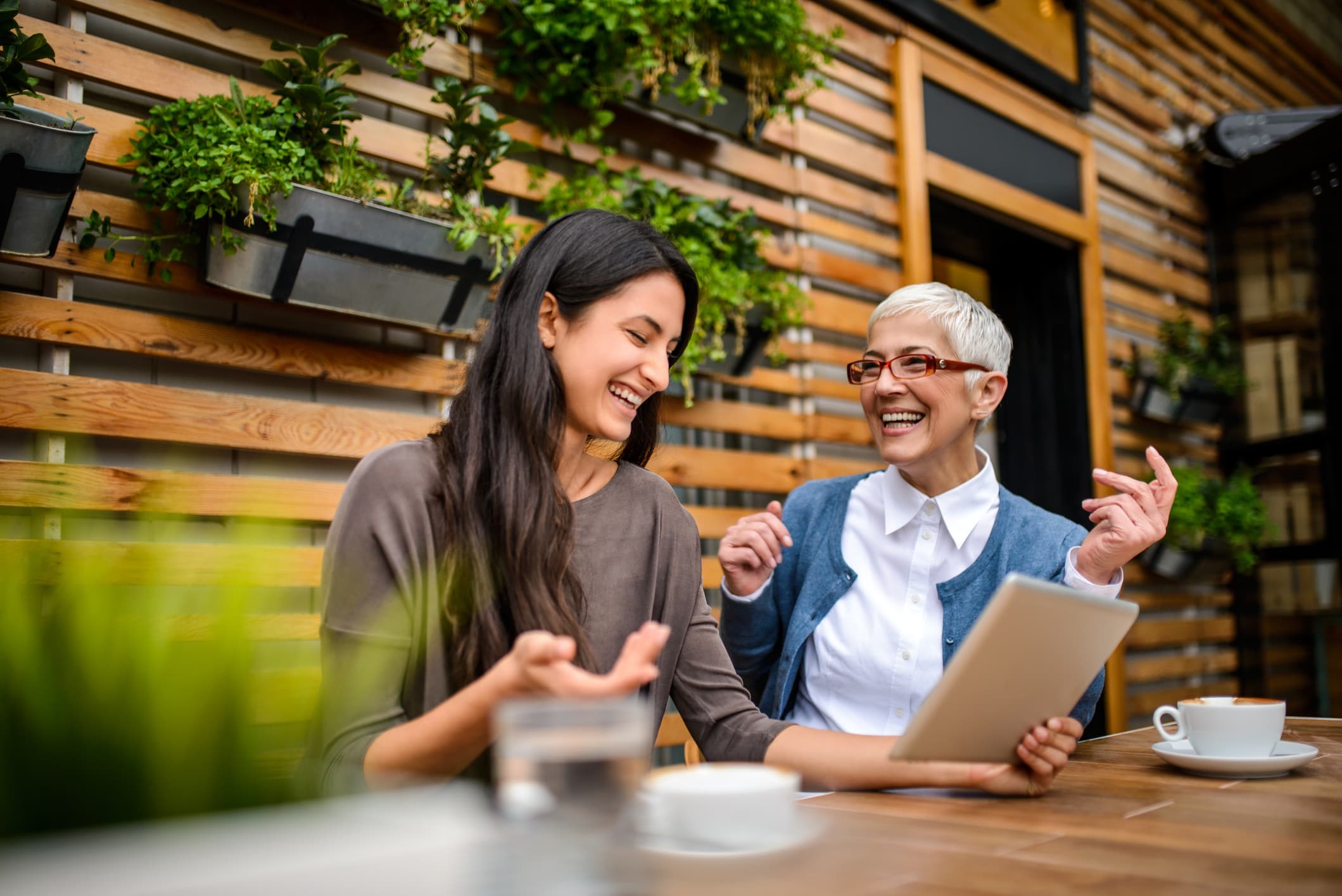 How to Re-Engage Donors? Create Stronger Connections.
All Blog Posts
Alumni engagement and phone-a-thons often go hand in hand, since these fundraisers can help advancement offices raise thousands of dollars every year. But—though mega-donors continue to give—the number of college alums answering the phones and donating to their alma maters is dropping. In fact, many colleges are reconsidering the phone-a-thon as the best way to solicit donations and are instead asking themselves "How can we re-engage disengaged donors?"

This was the very question advancement officers at Wilmington College, a small private college in Wilmington, Ohio, were asking in 2019. The college had traditionally used phone-a-thons as a part of their alumni outreach, but phone-a-thons were broad-ranging and not very targeted. The college wanted to create a more targeted outreach program.
Then the pandemic hit, and concern for alumni replaced concern for alumni donations. Wilmington College found itself connecting with alumni in new and impactful ways. Post-pandemic, the advancement team is using what they learned to change their outreach strategy. Below, we examine how lessons learned in the pandemic as well as modern advancement solutions have helped Wilmington College improve their donor engagement.
How Pre-Pandemic Strategies Worked to Re-Engage Donors
Even before the pandemic, Wilmington College was putting together a strategy to re-engage alums, using both students and recent graduates to conduct outreach in a more personalized manner. The end goal was to get alumni to either attend a campus event or to donate money.
The advancement team decided to break down their outreach by demographic and, in 2019, began to re-engage older alumni. They started by alerting select alumni via post or email that a student would be reaching out. A student worker would then send a follow-up letter to schedule the phone call, and the alum could choose whether or not to participate. During the phone call, the student would volunteer to meet the alum on campus or out in the community for coffee, and conversations would proceed from there.
How The Pandemic Impacted Alumni Outreach
The following year, the advancement team was set to begin outreach on a different demographic of alumni. However, as the pandemic progressed, it became apparent that the group most in need of outreach were those elderly alumni who'd been isolated by COVID-19 quarantines.

"We had a series of alumni in elderly and assisted living centers," said Tammy Shadley-Hutton, Senior Director of Advancement Operations. "They were in bad shape. Nobody was allowed in or out of their buildings and they didn't have anyone to talk to."

Concerned with the mental and physical health of this demographic, the advancement office tweaked their script and put their student callers to work doing wellness checks. They also sent COVID-safe care packages. "We wanted them to know that we were thinking of them," said Shadley-Hutton. "We wanted them to know that we were going to keep calling them, but also, if they needed, they could call us."

As the pandemic made on-campus visits impossible, it also forced Shadley-Hutton and her team to find new ways to create engagement with the campus community and its alumni. "Our ultimate goal is to establish more firm connections between alumni and our campus," said Shadley-Hutton. "Advancement isn't only about alumni helping their schools. It's about schools helping alumni, too."

In addition to personalizing their approach to outreach, the advancement office at Wilmington College put out a monthly newsletter which featured alumni-run businesses and ran several online events so that even alumni who couldn't visit campus could stay involved. They also began a program called Wilmington Wednesdays in which an alum or a professor gives virtual lectures.
How a Modern Advancement Software Enables Stronger Connections With Alumni
Ultimately, this new approach to alumni outreach has proven successful. For Wilmington's advancement office, being able to manage and utilize their alumni data has been critical to their success. "We need to know if what we're doing is working," said Shadley-Hutton. "And our advancement software allows us to gain insight into our progress."
Using the Jenzabar Advancement solution has enabled Wilmington College to track its interactions with donors as well as determine which donors have become unengaged. Analyzing the system's data has helped the advancement office identify which donors might respond to outreach. It has also helped the team determine the best methods of outreach for different demographics.
"Our older alumni seem to really engage well on the phone," Shadley-Hutton explained. "Our younger alums—not so much. Every year we're going to regroup, look at the information our system is providing us, and figure out our new target market."
To learn more about how Jenzabar Advancement has helped the Wilmington College advancement team identify prospects and strengthen donor relationships, be sure to read our case study.



Recent Blogs
Higher Education Trends
Are You Ready for the FAFSA Simplification? Here's What You Need to Know.
November 29, 2023
The simplified FAFSA comes out on December 31. How can you prepare for its impact on your campus?
Higher Education Trends
Lessons Learned From Non-Enrolling Students
November 15, 2023
What can institutions learn from students who say "no," and how can this help future students say "yes."