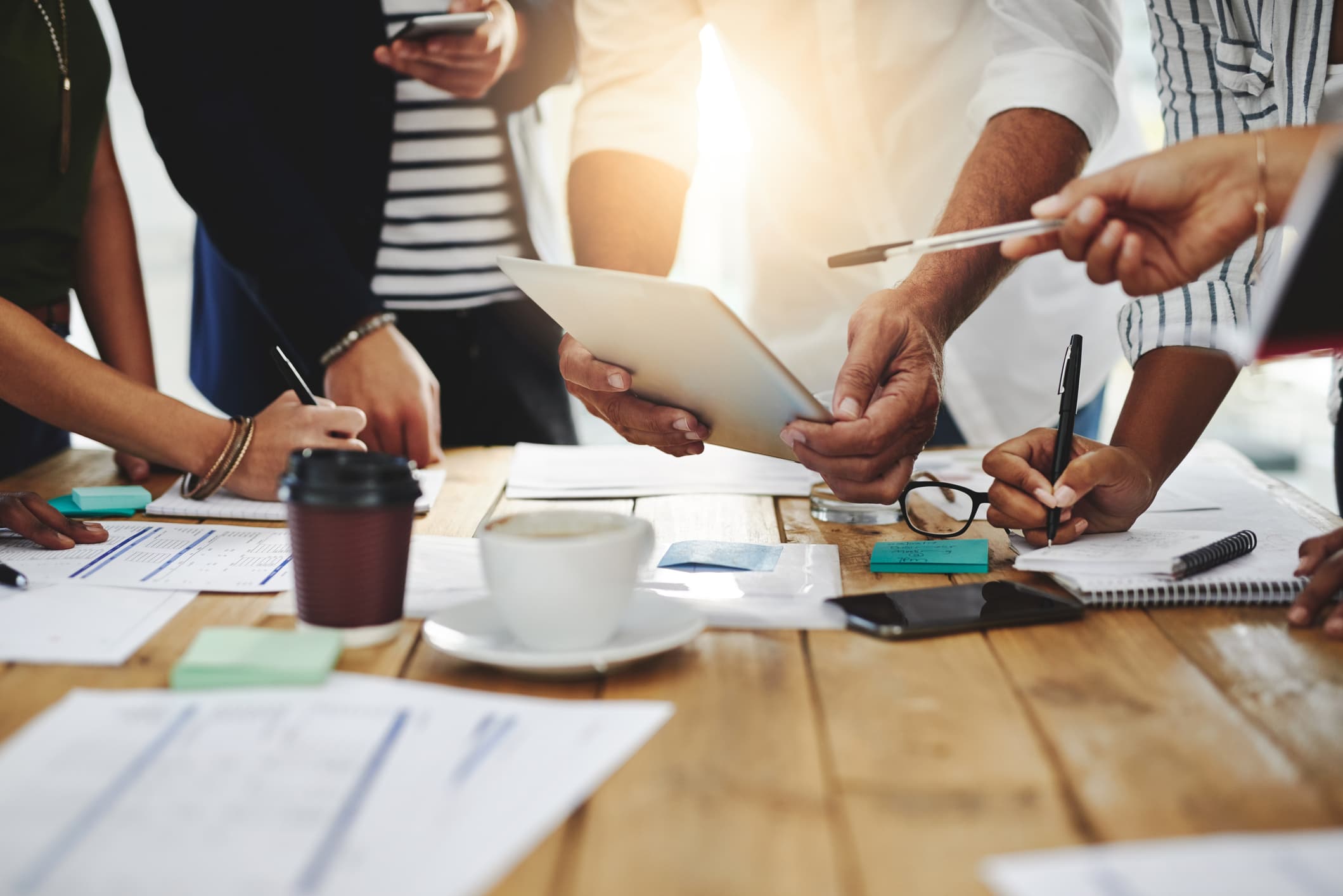 How to Get the Most Out of IT Projects in 2020
All Blog Posts
Strategic alignment with objectives, new leadership tactics, standardization, and increased risk management can help higher education institutions capitalize on their 2020 IT strategies. With the expectation that higher education institutions will increase IT spend significantly over the next several years, the success of those IT initiatives will rely on several factors.
Here are four things institutions should consider while planning and carrying out their IT projects for 2020.
1. Align IT Projects to Strategic Priorities
IT's role in an organization has traditionally been either supportive or administrative, with its primary focus to keep everyone's computers running. Today, IT is a much larger contributor to the overall strategy of an organization. IT leaders now have a seat at the table with other higher ed executives and act as an enabler of change, redesigning work processes with IT-driven solutions.
As new technologies gain traction in higher ed, IT leaders need to align IT projects with the institution's key initiatives. IT leaders need to identify technology priorities and ensure that the institution is spending resources on projects that will help the institution be more competitive, increase revenue, and drive overall growth.
2. Move From Transactional to Transformational Leadership
The CIO as a change leader is a major cultural shift. If IT leadership wants to drive change across the institution, they need to establish and maintain strong partnerships with other key stakeholders.
Traditionally, complex technologies were managed by the IT department. Today, progressive CIOs are eliminating silos by sharing the use of IT across the institution. Data analysis and analytics tools are good examples. By giving all organizations access to analytics and data that has traditionally been siloed to specific departments, IT is driving transformational change in the way intuitions make decisions.
Generally, institutions that adopt data-driven decision-making can achieve:
Better operational performance by identifying patterns and opportunities to cut costs and streamline operations
Increased agility by gathering insight to be more nimble and able to adjust to market changes
Higher student success by gaining deeper insights into the needs of students, allowing institutions to intervene before a moment of crisis
3. Standardize Service Management
Service management defines how an institution designs, delivers, manages, and improves IT services. It aligns IT processes and services with business objectives to give institutions the tools and infrastructure to grow. Standardizing IT management and delivery helps stakeholders understand the process and what they can expect from IT.
IT leadership should meet with all stakeholders in each department and understand the specific services each organization needs to meet objectives. This information should then be socialized with the executive team.
By standardizing service management and delivery, institutions can enhance efficiency; reduce operational costs; increase control and governance; improve student, faculty, and administrator experience; and enable more collaboration across all organizations.
4. Take an Enterprise Approach to Risk Management
Higher education IT teams should follow the examples set by the enterprise market when tackling risk management, cybersecurity, and disaster recovery. As universities become more digitalized, exposure to cybersecurity breaches increase. Institutions need to think more holistically about identity and access management, data protection, application security, and incident response capabilities across all domains.
With higher education becoming increasingly dependent on technology, it is critical to have a formal disaster recovery plan to protect data and technology. Whether it is a natural disaster such as a hurricane or a flood, or a cyber attack, institutions need a documented plan to get back up and running as quickly as possible.
Looking into 2020 and beyond, institutions should consider incorporating some of these ideas into their IT strategies, as doing so can help organizations better capitalize on their 2020 plans without compromising integrity, operations, or overall efficiency.

Recent Blogs
Higher Education Trends
Demystifying AI-Powered Automation: A Practical Example in Higher Education
September 27, 2023
Many colleges and universities are worried about artificial intelligence, but how can AI benefit an institution?
New Student
Finding Students Where They Are: Fueling Enrollment and Building Brand Awareness Among Gen Z
September 20, 2023
What does Gen Z want, and how can institutions use this understanding to boost their digital footprint and enroll more students?