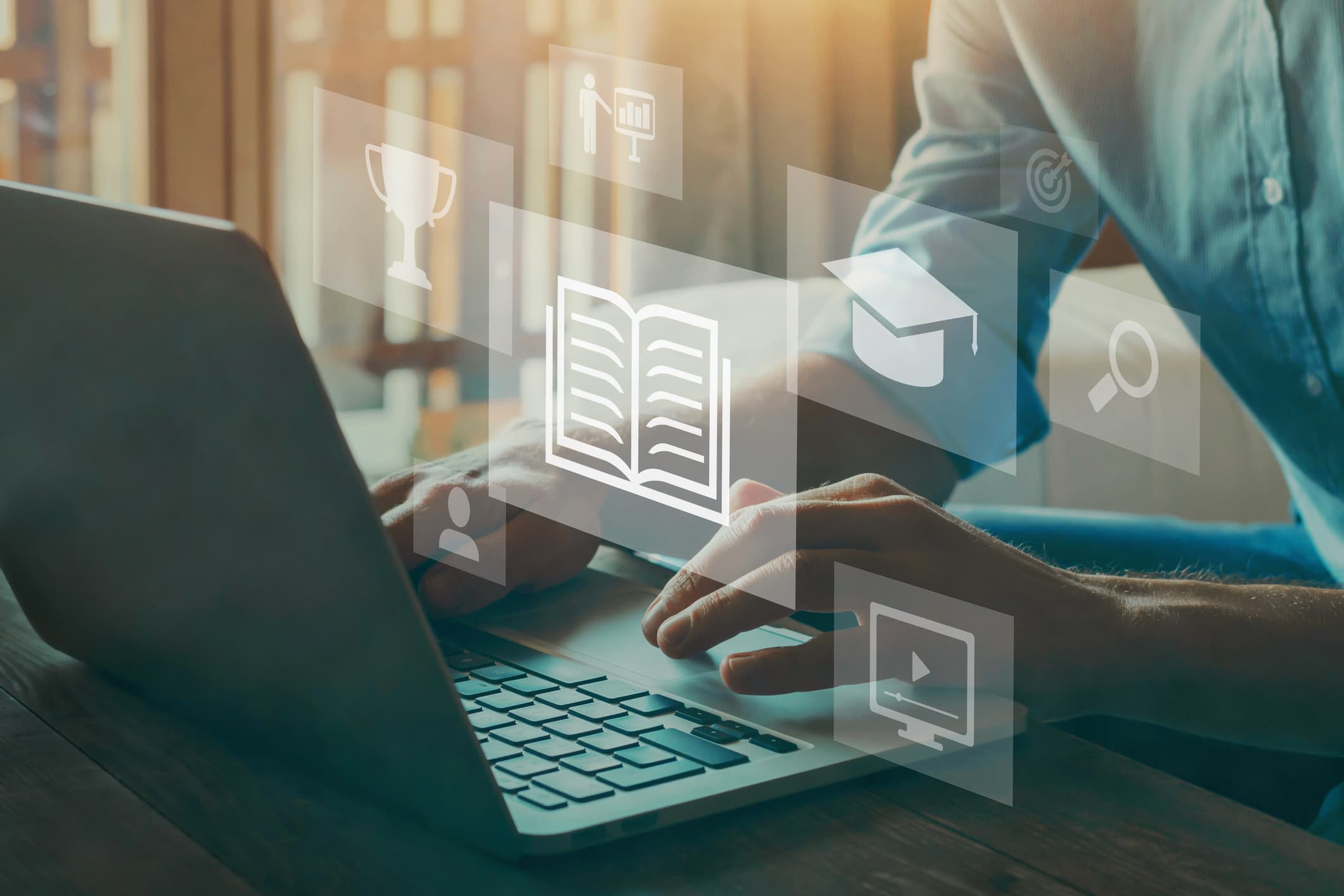 How Higher Education ERPs Maximize Institutional Resources
All Blog Posts
Higher education has had its share of challenges in the past few years, all of which have left many institutions with their resources stretched thin. Looking into an uncertain future, institutions may be wondering how they'll be able to continue to best serve student interests, let alone grow their campuses. Investing in new technology during a period of uncertainty might seem counterintuitive, but modern ERPs offer colleges and universities many of the solutions they need to maximize what resources they have.
Inside Higher Ed reported that colleges and universities stand to lose $1.8 billion by the end of the pandemic; institutions need to be considering all the ways they can maximize what resources they possess. But maximizing resources can be very difficult to do if institutions are operating on legacy technology, outdated processes, or traditional mindsets. Modernizing technology and investing in innovative solutions—like an ERP designed specifically for higher education—is one very immediate way that schools can begin to optimize the value of their campus resources.
What Is an ERP for Higher Education?
A commercial enterprise resource planning (ERP) solution comprises finance and human capital management (HCM) systems—those that help companies manage day-to-day business operations. An ERP solution designed specifically for higher education unites finance and HCM systems with student information systems, bringing together an institution's student data with its finance and HCM data.
By uniting your campus operations on a single platform, ERPs for higher education break down silos and streamline the flow of information between departments, enabling your institution to collaborate better and work smarter.
1. A Modern ERP Improves Workflows and Saves You Time
Institutions looking to digitally transform are often looking to minimize time-consuming manual tasks—those that monopolize the attention of your faculty and staff, slowing productivity and causing burnout and frustration.
Faculty and staff are some of the biggest resources on a college campus. An ERP for higher education automates tasks, which can help staff increase productivity, accuracy, and efficiency. Tasks that were previously manual and time consuming are now automated and triggered by system data. These efficiencies add value in a variety of ways. For one, they reduce frustration and burnout, enabling staff to be more productive on those tasks they undertake. For another, they free up staff to reinvest their time in higher-value tasks such as building relationships or thinking strategically.
2. A Modern ERP Centralizes Data and Enables Informed Decision-Making
Your data is a substantial resource, but institutions gather so much information that it's often difficult to make sense of it. An ERP can help you increase the value of your data by eliminating data silos and providing innovative tools that allow you better leverage that data to identify trends and make projections.
Because they are a single system of record, ERPs centralize your data, allowing you to understand your student data against your financial and HCM data. Do your academic programs align with your student body? Are you meeting your key performance indicators? Centralizing data makes it easier to answer these types of questions, allowing you to extract the most value from information you already possess.
By having better control over their data, institutions can better utilize that data toward making informed decisions about academic program planning, financial health, retention, and more.
3. A Modern ERP Unites Your Campus and Promotes Innovation
The diversity of thought and experience that exists across your campus is another great resource to tap into, but it's also one that can be hard to take full advantage of on a siloed campus. Communication silos that exist at many institutions often inhibit cross-departmental collaboration. Members of one department can be unaware of what goes on in another, or how other departments interact with students.
Your faculty and staff have diverse backgrounds that lend them unique insights into myriad topics or challenges that might arise. By eliminating campus silos, an ERP for higher education can increase consistency and visibility across departments, which not only lessens administrative friction, but also enables better collaboration between departments. In enabling this collaboration, modern ERPs can introduce new opportunities for innovation, which can often lead to more efficient campus practices and processes.
By Maximizing Your Resources, a Modern ERP Contributes to Student Success
There are many ways an ERP for higher education can help institutions maximize campus resources. The most important facet of a modern ERP, however, is the way its ability to maximize resources impacts students.
With simplified and automated workflows, faculty and staff have more time to devote to a student's overall education and well-being. Enabling data-driven decision-making can help institutions deliver and support the most impactful policies and programs to drive student success. By creating pathways for clearer communication, modern ERPs allow departments to collaborate, especially on student concerns. This opens myriad opportunities for faculty and staff to be more coordinated in their efforts to help students succeed.
It's difficult to fix a problem when you don't have the right tools. Modern ERPs provide higher education institutions the tools they need to tackle many issues that might arise in the near or distant future.

Recent Blogs
Higher Education Trends
Demystifying AI-Powered Automation: A Practical Example in Higher Education
September 27, 2023
Many colleges and universities are worried about artificial intelligence, but how can AI benefit an institution?
New Student
Finding Students Where They Are: Fueling Enrollment and Building Brand Awareness Among Gen Z
September 20, 2023
What does Gen Z want, and how can institutions use this understanding to boost their digital footprint and enroll more students?