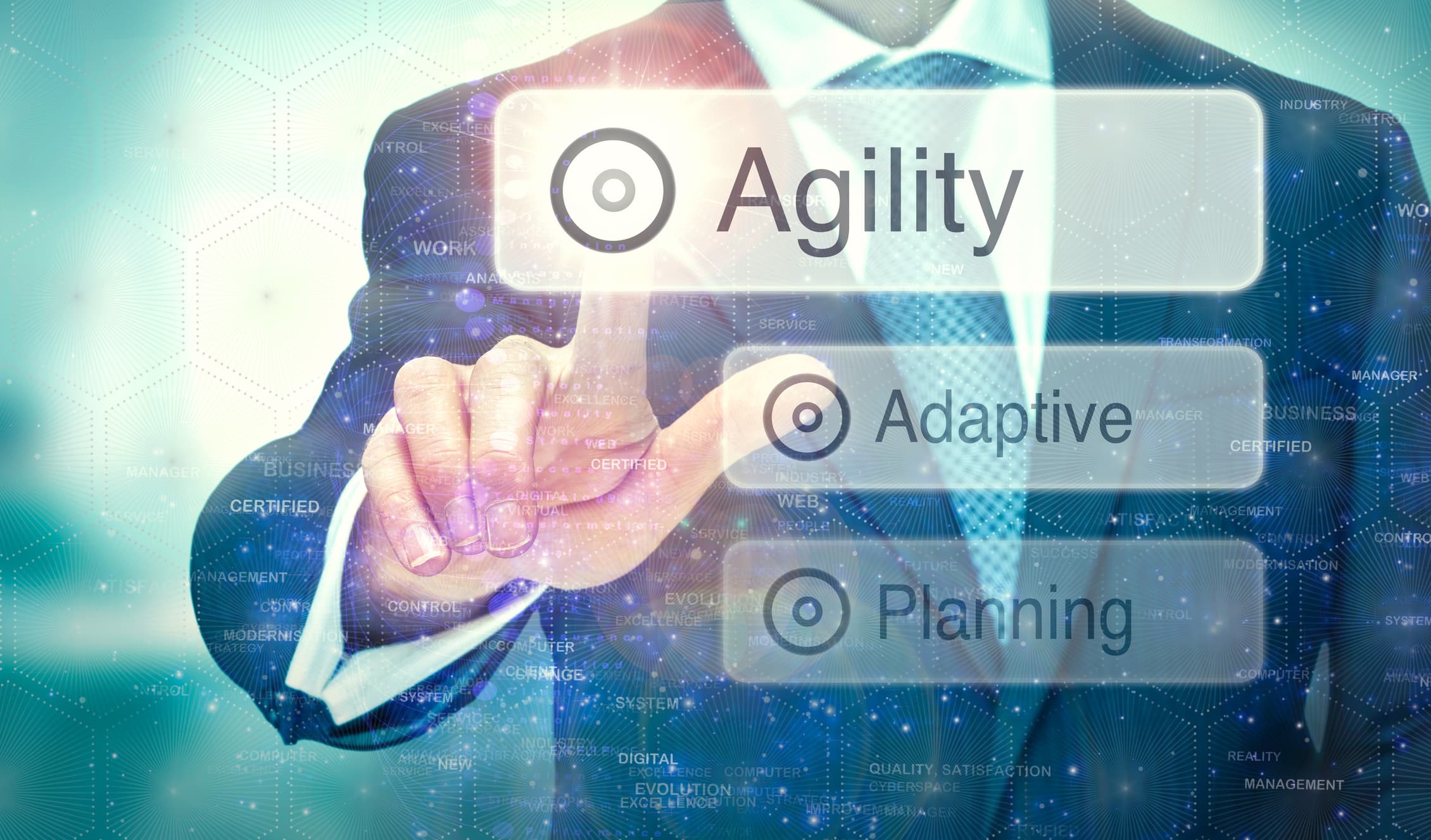 Higher Education's Next Big Step: Improving Agility
All Blog Posts
Similar to the enterprise sector, the higher education landscape is facing a great deal of uncertainty thanks to myriad trends colliding and introducing new challenges. What can institutions do today to remain competitive when there isn't a clear path to success in the future? Despite this unpredictability, one thing is for certain: Institutions need to become more agile and responsive.
Higher education isn't the only industry facing uncertainty. Outside academia, businesses are facing similar challenges and are taking steps to reshape their organizations so they can adapt quickly to market changes or reinvent themselves if needed. Institutions can follow suit and implement similar strategies to become more agile organizations.
Why Embrace Business Agility?
Businesses that embrace agile tactics can adapt faster to external and internal changes outside of their control. Becoming more agile allows organizations to respond quickly to customer demands, enable greater levels of productivity, and remain competitive in unpredictable settings.
Although there's no clear-cut definition for an "agile organization," there are several hallmark characteristics that institutions should target, including:
Having a shared vision across the entire organization
Supporting a networked team structure with clear and accountable goals
Experimenting with and learning from action-oriented decisions
Nurturing a cohesive and passionate culture
Using next-generation technology and solutions
Transforming into a more agile organization can take years due to the evolution's scope, which covers strategy, culture, people, process, and technology. Technology is a critical pillar, as it sits at the foundation of any agile organization and plays a pivotal role in modernization and digital transformation endeavors.
How Does the Cloud Support Agility?
Cloud computing and cloud-based services can help higher education institutions develop an adaptable IT infrastructure that enables greater flexibility, scalability, and anytime, anywhere access. Cloud computing adoption rates are expected to spike among institutions as organizations look to support remote learning opportunities, reduce operating expenses, and enable new levels of efficiency.
Here is how the cloud can help institutions become more agile.
Enable Self-Service Scalability
Scalability is one of the cloud's core characteristics, as it can enable institutions to scale computing resources up or down when needed. For example, during registration periods, schools may want to temporarily add more resources to handle peak registration times. Conversely, during the quieter summer months when many students are on break, institutions may want to scale down.
Standardize and Centralize Operations
Cloud helps organizations standardize computing resources. By consolidating computing resources in the cloud, institutions can reduce their need to support a variety of servers or legacy platforms, allowing teams to allocate more of their time to mission-critical projects.

Likewise, a cloud infrastructure allows institutions to centralize computing systems

among geographically dispersed campuses without having to duplicate staff in all five locations. Centralized systems provide opportunities to become cost-effective and nimbler in reacting to support needs.
"Future-Proof" Infrastructure
Technology is constantly evolving and will continue to change and mature over time. As such, it's impossible to guarantee that infrastructure is future-proofed. However, cloud service providers are at the leading edge

of technology and are continuously upgrading the infrastructure, which puts institutions using the cloud in a better position to leverage the most agile solutions and services.
Implement a Data-Centric Strategy
The cloud helps institutions embrace a data-centric strategy, rather than one that is focused on applications. A data-centric approach classifies data as the primary asset, not the application. A data-centric approach can help organizations eliminate data silos and facilitate collaboration across departments. It also ensures that faculty and staff are always accessing the most accurate and up-to-date information, regardless of the application they are using.
The days of predictability in higher education are coming to an end. Institutions must be responsive to unforeseen changes and must be agile enough to navigate uncharted terrain. Adopting an agile mindset and technology strategy is one of the best ways for higher education institutions to thrive in an age of uncertainty.

Recent Blogs
Higher Education Trends
Demystifying AI-Powered Automation: A Practical Example in Higher Education
September 27, 2023
Many colleges and universities are worried about artificial intelligence, but how can AI benefit an institution?
New Student
Finding Students Where They Are: Fueling Enrollment and Building Brand Awareness Among Gen Z
September 20, 2023
What does Gen Z want, and how can institutions use this understanding to boost their digital footprint and enroll more students?