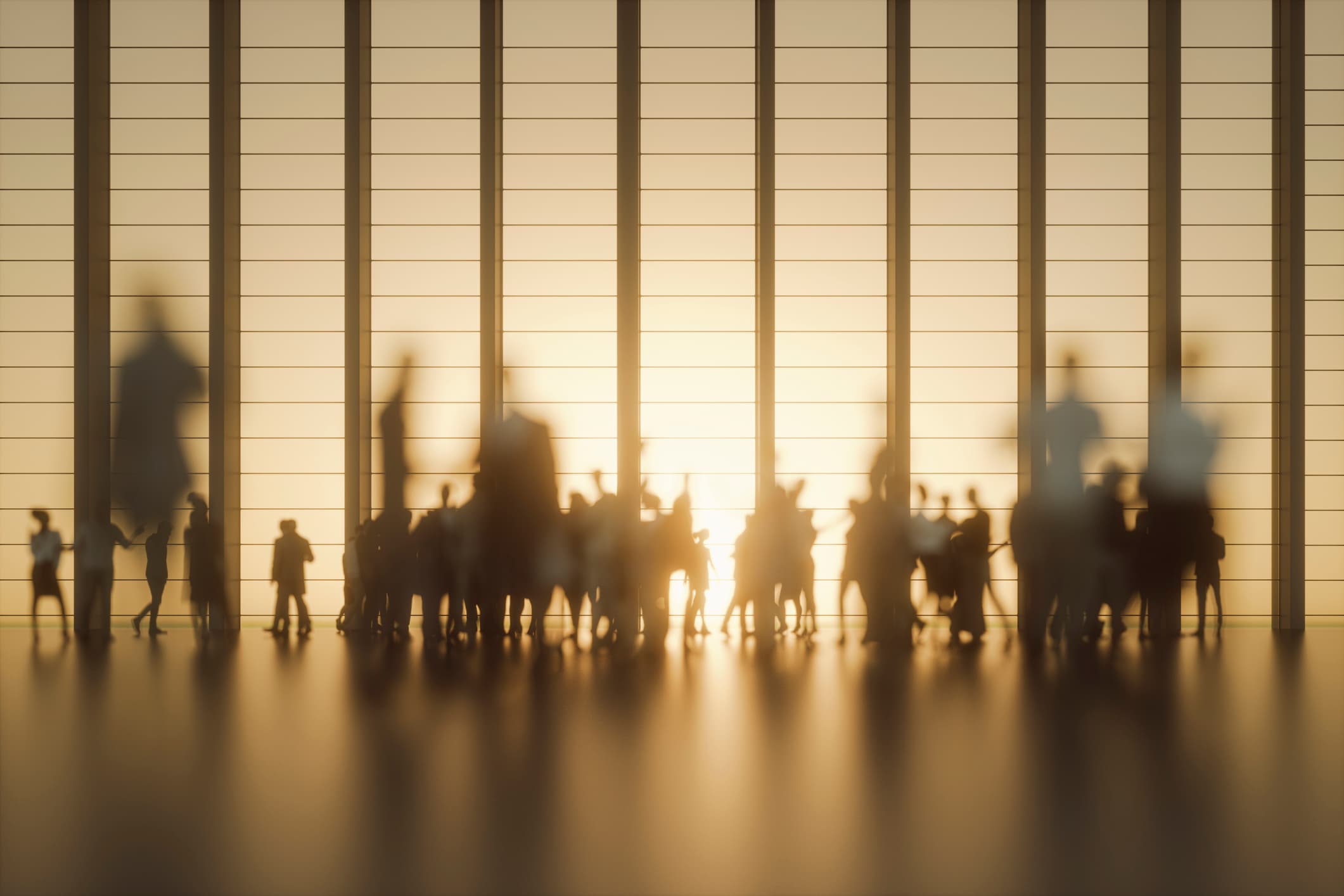 EDUCAUSE Top IT Issues for 2022 Top 10, Part 3: Breaking Down Silos and Staying Agile
All Blog Posts
"Agile" isn't a term commonly employed in a college classroom or departmental meeting. And yet, the need for institutions to stay agile and flexible was an underlying theme in EDUCAUSE's 2022 Top IT concerns.
Institutions experienced the value of staying agile during the pandemic. Circumstances necessitated creative uses of legacy technology and implementations of new solutions to get students online. But as the sense of urgency and crisis wanes, will institutions leverage lessons learned and continue planning for the future? What might "staying agile" look like on college campuses? And how can the concept be applied not only to the business of higher education, but to classroom practices?
In the third segment of this series, we're continuing to break down EDUCAUSE's Top IT issues of 2022 to understand what they might mean for you and your campus.
7. The Shrinking World of Higher Education or an Expanded Opportunity?
Enrollments have fallen sharply in the past two years, but even if they returned to pre-pandemic rates, this wouldn't necessarily be good news. College enrollments have been experiencing a steady decline for the past decade. While the future of higher education might seem bleak to some, many view these new trends as a much-needed impetus for colleges to rethink their operations and expand higher education's access and reach.
There's a good deal of demand for more flexible, reasonably priced education options. In an independent survey commissioned by Jenzabar, 80% of participants believed that colleges and universities need to be more affordable and help students secure well-paying jobs. Additionally, 59% said that, were they to continue with their education, they'd want hybrid and online learning modalities.
Now that even smaller institutions have infrastructure in place to support remote work, schools can begin to rethink who their student bodies might be. Online and hybrid functionality enables colleges and universities to enroll students across the country and throughout the world. Many schools are starting to offer micro-credentialing courses to engage the millions of Americans now seeking career changes. New technologies have also allowed institutions to start implementing more equitable learning spaces for all students.
Exciting as these new opportunities are, to take advantage of them, institutions will have to address the unease and pushback that often accompanies suggestions of permanent change. They must find a way to unite departments and break down the silos that have typically separated staff from faculty and discipline from discipline.
8. Weathering the Shift to the Cloud
Most people in higher education technology agree that shifting to the cloud is the next, necessary step for institutions. Because the cloud allows institutions to stay agile and scale systems up and down, it promises to enable institutions to weather future crises.

Switching to the cloud can save institutions a considerable amount of money. As institutions begin to think or rethink their cloud strategies, they're going to want to ensure they work with a provider they trust. Another cloud consideration: Institutions will need to think about the type of training their IT teams will need to make the most out of cloud infrastructure.
9. Can We Learn From a Crisis?
As the immediate crisis of the pandemic's onset has waned, now is the opportunity for institutions to assess what they learned from their early experiences. They also want to think about how they may have prevented early transition pains in case a similar event should happen again in the future.

It's difficult to prepare for future disasters, however, if institutions can't agree on a unified response. As many colleges and universities still operate on siloed technology systems that lack integrated communications capabilities, mustering the academic troops to face the next onslaught becomes next-to-impossible.

In extracting lessons learned from a chaotic March 2020, the main message to heed: Communication is key. Good communications strategies mean colleges can quickly reach consensus on important decisions and quickly notify students, faculty, and staff. Enacting a variety of communication strategies can also ensure that, should schools ever need to pull all classes online, colleges can keep in touch with vulnerable student populations and make sure they have the resources they need.

10. Radical Creativity
One of the key takeaways from Jenzabar's independent survey was that college graduates see a large discrepancy between the educations they receive and the jobs they want. And they're not happy with their return on investment. Out of the respondents surveyed, 32% with college degrees thought their educations did not prepare them for the workforce, 33% are still paying off student loan debts, and 23% believe their college loan debt was not worth it relative to the job opportunities they were able to secure.

Examining these numbers, it becomes increasingly evident that the educations students receive may be important, but that education isn't helping them get good-paying jobs. Part of the challenge in addressing this issue is that because the jobs industry is changing so rapidly, colleges and universities aren't going to be able to bridge this gap. They can't predict what jobs will look like 5-10 years down the line.

What institutions need to start doing is figuring out how to foster the type of creativity students will need to prepare themselves for the job market. A point featured in several panels during EDUCAUSE 2021 was the need to implement a "systems thinking" approach to the business of higher education and to classroom learning. Students need to engage in multimodal projects (over papers and tests), as these allow more opportunity to learn and engage with various mediums. Students (and their professors) also need to start working cross-departmentally.

But the real challenge of fostering creativity will be in instituting spaces where it's okay to fail. For students, and for institutions, there are heavy stakes to education and not much space where failure can occur without real consequence. To build creative practices, partnerships, and spaces will not only take time, but also a dedication to failure.
The Top 10's Takeaways
In some ways, rapid change, staying agile, and practicing failure feel as though they contradict the ethos of higher education. How can we innovate and build new systems before we learn the foundations of a discipline, its theories, past practices, and the historical mistakes that led to contemporary progress? How can we turn to finding solutions when we haven't sufficiently studied the problem?

These are certainly questions to consider, but if we ponder these questions at the expense of action, we may very well leave ourselves unprepared for the next catastrophic event. There are a multitude of tools that allow institutions to break silos and stay agile. These tools provide options to teach in new ways, to problem solve, innovate, and respond to a rapidly changing world. Now may be the perfect time to rethink not only how institutions operate as businesses, but how their programs of study prepare their students to take on future challenges.
Recent Blogs
Higher Education Trends
Reframing the Graduate Student Enrollment Journey
December 6, 2023
Graduate students don't follow traditional enrollment cycles. How can you shift your enrollment strategy to reach prospective grad students?
Higher Education Trends
Are You Ready for the FAFSA Simplification? Here's What You Need to Know.
November 29, 2023
The simplified FAFSA comes out on December 31. How can you prepare for its impact on your campus?