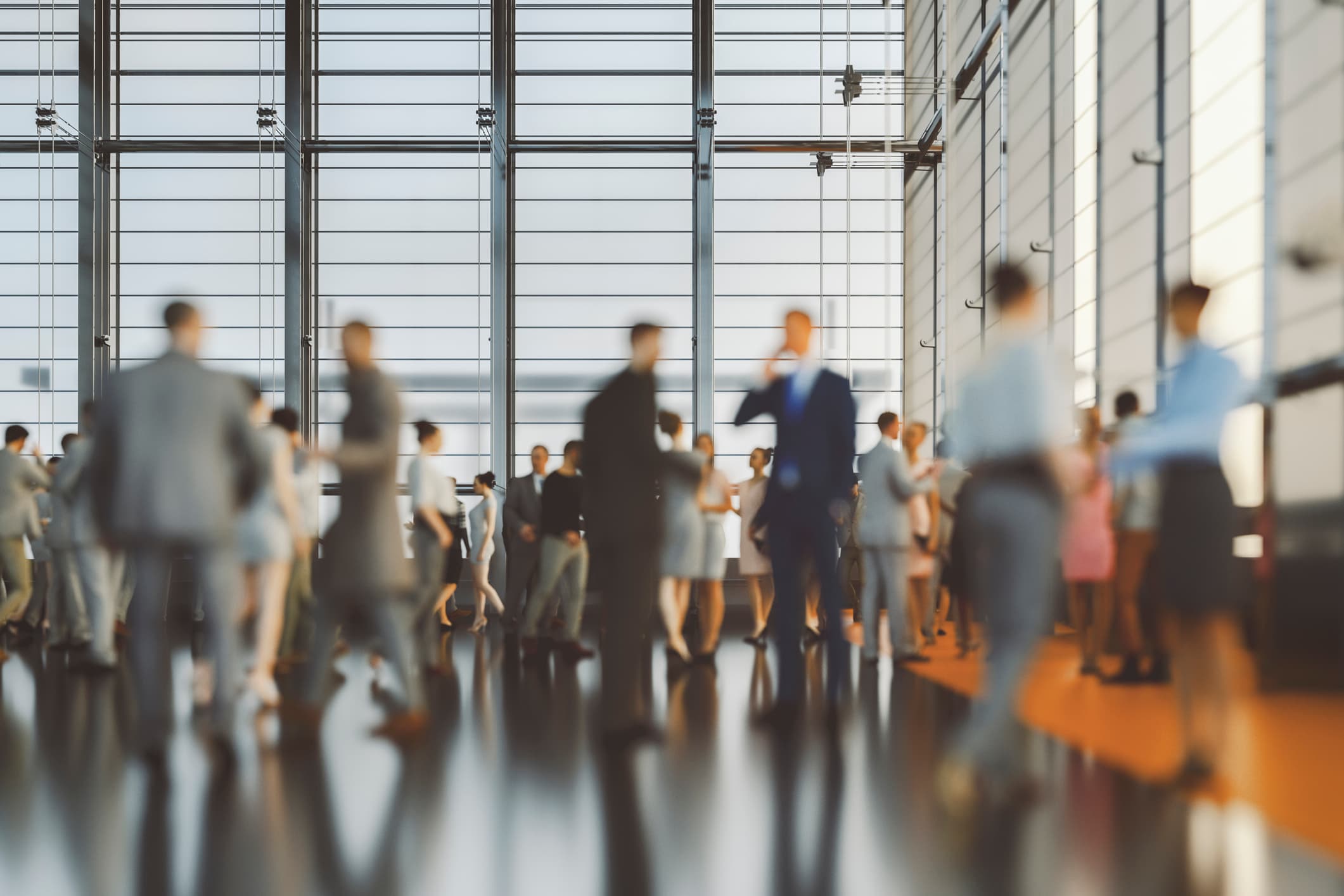 EDUCAUSE Top IT Issues for 2022 Top 10, Part 1: Embrace the Digital Future
All Blog Posts
During EDUCAUSE's 2021 conference, a question that underscored the event seemed to be: Are the changes COVID-19 wrought on college campuses here to stay? Not only have institutions seen a continued demand for hybrid and online classes, but they've found that implementing modern higher education technology has in some ways relieved the burdens mounting for faculty and staff.
The digital transformation begun on many college campuses has been long overdue. The pandemic may have heightened higher education's enrollment and financial issues, but the reality is that enrollments have been decreasing for a decade, and many colleges and universities have struggled to connect with their students and stay financially viable.
While institutions are embracing new higher ed technology, they are also eager to return to some sense of "normal." Currently, they are grappling with what sort of technology their campus really needs and are asking IT departments for help assessing and then implementing new technology.
These topics, and their dichotomies and challenges, were featured as the top IT issues at the EDUCAUSE 2021 conference. In this three-part series, we're breaking down EDUCAUSE's Top IT issues of 2022 to understand what they might mean for you and your campus.
1. Cyber Everywhere! Are We Prepared?
The top issue at EDUCAUSE 2021 this year was—no surprise—cybersecurity. Ransomware attacks are on the rise in higher education as colleges and universities are ideal targets for cybercrime. Campuses are rife with untrained users—students, faculty, staff, and visitors—who possess login credentials and emails through which hackers can access an institution's system and data: often valuable user information or proprietary research.
Just this year, colleges and universities in California, Illinois, Michigan, and Utah have either had to pay ransoms or had their user information leaked online. In September, Howard University had to cancel its online and hybrid classes when they discovered a ransomware attack.
Part of the reason colleges and universities are targets for cybercrime is that many institutions remain on legacy systems. Since these systems have been around longer than newer ones, cybercriminals have more time to study, find, and exploit system vulnerabilities. Legacy systems can also be hard to patch when bugs are found, and when institutions attach new technologies to these systems, they create more potential doorways through which hackers can access data.
Institutions need to make sure they are training system users and deploying robust security protocols. Institutions might also start thinking about updating legacy systems to cloud-ready systems, as these allow for heightened security, clearer visibility and system management, as well as easier vulnerability repair.
2. Evolve or Become Extinct
As they look forward to 2022, many institutions are eager to return to business-as-usual. Speaking with industry expert and Director of The Campus Computing Project Casey Green during the inaugural episode of the Jenzabar Podcast, Jenzabar's Director of Product Management Jeff Elliott relayed that he's spoken with many campus executives who want some sense of normalcy. But for many colleges and universities, "normal" wasn't working before the pandemic, and returning to business-as-usual may hurt the future business of higher education.
"Part of the challenge is [that institutions] want that same old 'campus normal,' but they know they have to do something different," said Elliott. "So how do you do something different when you're doing 'normal?'"
It's natural, after such an intense upheaval, to want to tread more familiar ground, but letting this desire halt the progress of a very necessary digital transformation may be problematic for institutions down the line.
Casey Green believes that part of institutions' digital evolution involves leveraging the data and analytics that new higher education technologies provide. In Green's conversations with campus executives, most admit to struggling when dealing with what Green calls the "data gumbo"—the massive amounts of disparate data pulled from various sources. Making sense of this data could help institutions determine what moves they need to make to secure a viable future.
Another factor in an institution's evolution is the unification of its disparate systems. Modern enterprise resource planning (ERP) solutions that bring together HCM, finance, and student information systems can help institutions prioritize student success, which is at the core of institutional sustainability strategies.
3. Digital Faculty for a Digital Future
The pressure the pandemic put on IT departments can't be overstated, especially when it came to ensuring that faculty had the training necessary to use new digital classroom tools. Some institutions already had robust online course offerings, as well as teams and programs put in place to help faculty teach online. But other institutions had to rely solely on their IT departments to get up to speed with new technology and train faculty in its use.
As institutions continue to grow their hybrid and online course offerings, and as software continues to improve to meet online learning demands, IT departments will continue to support faculty as they gain digital fluency.
This is no small job. Today's students are digital natives, used to navigating online spaces and expecting the information they receive to be engaging, easy to access, and fast to digest. Institutions are doing their utmost to provide faculty with the digital technology necessary to their students' success. For IT departments, this means more implementations and more staff training.
IT departments looking to lighten their workloads while continuing to support campus faculty have a lot of options available: self-paced training courses and modules, instructional videos, how-to documents, diagrammed webpages, etc. These tools can help keep assistance requests down so IT staff can devote resources elsewhere. As institutions accelerate their digital transformation, they might also think about moving to all-in-one systems, especially those with integrated LMS. This may save IT departments a great deal of implementation time and allow them to shift their focus to other matters.
Moving Toward a Digital Transformation
As the past two years have shown us, it's difficult to predict what the future has in store for higher education. But it's relatively easy to predict that society won't see less digitalization in the future. Notoriously slow to adopt change, institutions now have an opportunity to further the digital transformation they began during the pandemic. Technologies continue to improve, and if colleges and universities commit to leveraging that technology, they'll be better able to ensure student success and sustained institutional growth.
Stay tuned as we continue our series on the EDUCAUSE Top IT Issues for 2022.
Recent Blogs
Higher Education Trends
5 Ways to Maximize the Value of Your Technology Investment
May 24, 2023
As institutions look to expand the role of technology on campuses, here are five ways they can ensure they are maximizing the use of that technology.
Higher Education Trends
HR Execs Want More Employee Training. What's Higher Ed's Role?
May 10, 2023
A survey of HR executives conducted by Campus.com found that businesses are turning to colleges and universities to upskill their workforce.