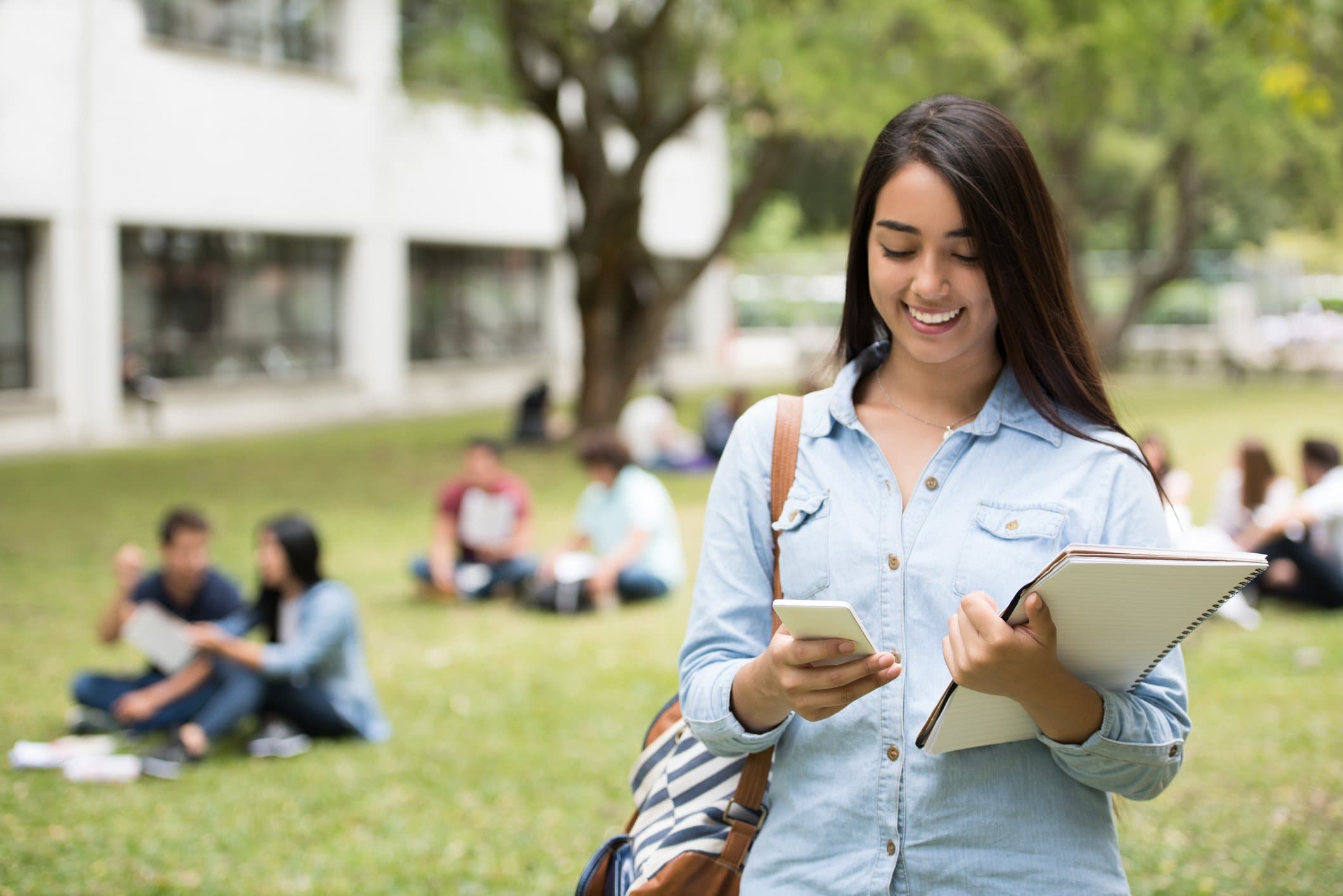 3 Reasons to Implement Texting Into Your Student Communications Strategy
All Blog Posts
Ask any faculty, staff, or administrator and they'll tell you: Colleges and universities are struggling to communicate with their students. Employees with student-facing jobs can readily list dozens of incidents where missed communication with a student resulted in everything from failing a class to failing to graduate. While it's ultimately a student's job to pay attention to communication channels, it's also an institution's job to create communication channels that reach their students.
Reaching a student isn't easy. Students are busy. The average college student (taking four classes per semester) spends about 3-4 hours a day in class, 3-6 hours a day on schoolwork, and 2-4 hours on extracurricular activities. Add to that the fact that the average Gen-Z student now spends between 6-8 hours on their phones, and it's no wonder students struggle to remember once-per-semester advisory meetings, let alone keep track of important deadlines, campus events, or the credits they need to complete a major track.
So how can institutions help their students stay on top of important information? To start, colleges and universities can augment their student communication plan to incorporate texting.
1. Why Text? Because Students Read Text Messages
Most polls show that the average college-aged adult spends 6-8 hours of their day looking at screens. While that data includes all screen time—playing video games, watching movies, etc.—most of these activities are done through a student's smartphone. When it comes to communicating, students use their phones almost exclusively (as opposed to laptops or tablets). And when students use their phones to communicate, they text.
Students are also more likely to read texts than they are to read emails. In fact, most people prefer to read a text over an email. According to Sinch's 2020 Mobile Consumer Engagement report, 40% of consumers surveyed admitted to having at least 50 unread emails in their inbox, but only 4% admitted to having the same number of unread mobile messages.
In Mobilesquared's Conversation Advertising report, the company noted that 90% of all text messages are read within three minutes or less of being delivered. If colleges and universities want to reach students quickly, then they need to make sure their messages can be delivered via text.
2. Students Expect to Communicate With Institutions via Text
Students today have come to expect notifications on their phones. This is especially true for non-traditional-aged college students—those over the age of 25—who make up nearly half of all students attending four-year undergraduate institutions.
Millennial students are willing to spend more time checking email than their Gen-Z counterparts, but they are also growing used to using text messaging to communicate with their favorite companies. Cloud-communication platform Twilio's 2021 Guide to Customer Messaging notes that 62% of Millennial customers prefer to use text to communicate with businesses.
Businesses now send customers texts when new products come out or when a package ships. Many businesses also use texting in place of customer service phone calls. Why? Because time and time again studies have shown: Texting is the best way to reach consumers.
With friends, family, and now businesses sending dozens of messages a day, institutions may worry that their texts could get lost in the mix. But students want their institutions to text them. The Connected Student's Report, created by Salesforce.org and The Chronicle of Higher Education, noted that students are looking for more communication outreach from their institutions. In fact, 39% of those surveyed said they'd like their schools to send out more reminders and alerts.
3. Texting Information Increases Rates of Student Success
If students see the latest registration deadline, tuition payment, or advising appointment pop up in a text message, there's a high probability they'll respond to these "nudges." A higher response rate directly translates to increased completion of important tasks. Something as mundane as remembering a meeting with an advisor can help students address a host of issues (midterms, work-life balance, mental wellbeing) that, if left unaddressed, might negatively impact their college experience.
Definitions of student success might differ depending on the institution. However you define success, if students respond to text reminders, this may mean they are reapplying for financial aid, adding or dropping courses on schedule, making key meetings with professors, attending campus events, and registering for courses on time.
Incorporating Texting Into Your Student Communications Strategy
For colleges and universities, offering a holistic communication program has traditionally meant utilizing multiple systems that are not properly integrated. Many institutions have had to take a disjointed approach to communicating with students, faculty, and staff.
But as schools continue to digitally transform their campus, they should look for solutions that contain modern communication tools, which offer texting capabilities and other messaging options, including video and voice applications.
Once institutions have the necessary software, they can build a modern student communications strategy. Which departments need texting capabilities? Who is responsible for drafting and sending out messages? Once that governance is in place, and your institution understands best practices, texting can become one of the most efficient and effective ways to convey information to students.
If institutions wish to reach their students, they need to make sure they're communicating on the same platforms their students use. Texting ensures students receive information, and it dramatically improves the chances the students will take whatever action is necessary to their success.

Recent Blogs
Higher Education Trends
Reframing the Graduate Student Enrollment Journey
December 6, 2023
Graduate students don't follow traditional enrollment cycles. How can you shift your enrollment strategy to reach prospective grad students?
Higher Education Trends
Are You Ready for the FAFSA Simplification? Here's What You Need to Know.
November 29, 2023
The simplified FAFSA comes out on December 31. How can you prepare for its impact on your campus?