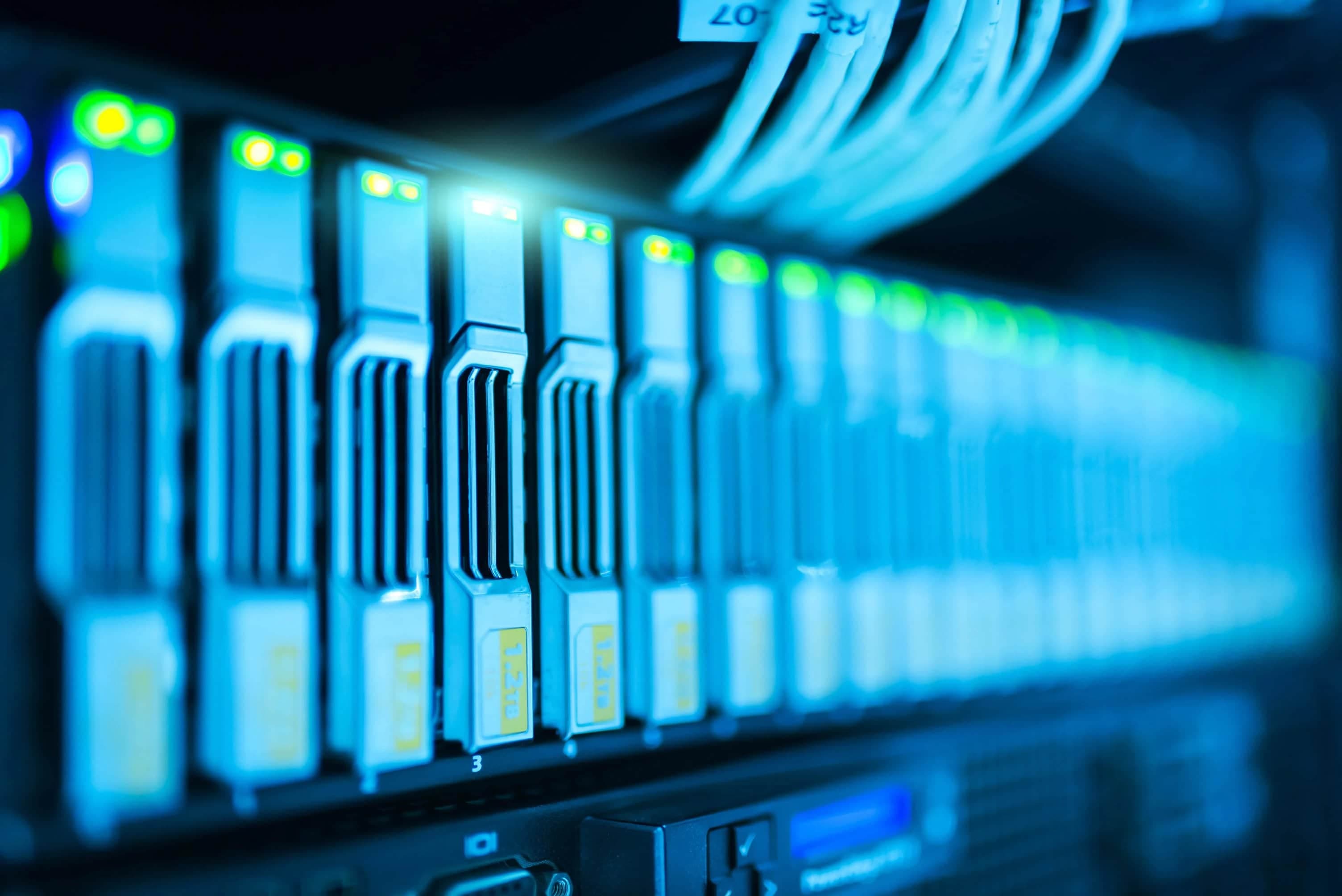 How Managed Services are Key for Successful Higher Ed Digital Transformation
All Blog Posts
Succeeding in today's competitive higher education market is undoubtedly challenging. Today's students require more and more technological capabilities. They want to learn where, when and how they want. And they expect to be able to collaborate and connect with other students, faculty, and staff over any mobile device. To support new learning styles and delivery methods institutions need to become more responsive and agile. Academic institutions must adapt to new students demands or fail.
Additional factors such as inconsistent enrollment, changing economic times, and decreases in funding are also necessitating institutional change. Radical and aggressive changes at the core business level on how the campus innovates, competes and runs are required.
To stay competitive, administration requires tools to attract future students, retain current students, engage alumni and efficiently run the business side of academia. The pace of innovation and technology disruption continues to accelerate, and the gap is widening between early adopter institutions and those struggling to keep up. To survive and grow in higher education institutions have no option but to transform their core processes, and a digital transformation is a requisite to success.
If you don't have the necessary equipment, technology or expertise, this all can feel like a herculean feat.
Digital Transformation Required
Transforming business process across the campus that support flexible education and monetize learning assets requires an IT revolution. The first step in this revolution is to move to cloud technology. Forward-thinking colleges and universities are transitioning their business systems to the cloud. They are seeing cloud's benefits including streamlined workflows, reduced cost, and improved student satisfaction. Across higher education, the question is no longer "whether you should move to the cloud?" but "when are you moving?"
Other progressive campuses are taking a different route in their digital transformation by using a Managed Services model where they outsource their IT services to a service provider known as a Managed Services Provider (MSP).
The Role of Managed Services
Managed Services allows an institution to offload IT operations to a MSP. The MSP assumes ongoing responsibility for 24-hour monitoring, managing, troubleshooting and problem resolution for IT systems within an institution. This includes managing all equipment, refreshing the environment when required and upgrading and replacing infrastructure and software as needed.
MSPs live and breathe technology. They are not only technological experts but higher education specialists. Being on the forefront of new technologies, their partnership provides an important role in your digital transformation.
There are two options for working with an MSP. One is that they handle the day-to-day managing of your software and hardware and you handle all the transformation planning and strategy. A second option is to partner with the MSP on the strategic elements of your digital transformation as they have extensive industry and technical expertise to help facilitate the transition. Leveraging MSP's expertise allows you to dedicate your internal resources on more strategic projects that support the institutions' core business.
Why Campuses Need Managed Services
Technological innovation coupled with the need to support decentralized learning has resulted in an increasingly complex IT environment. Equally, in this competitive market, higher education IT departments are facing budget cuts and difficulty hiring staff which results in trouble keeping up with version upgrades, backups, patches installs and security maintained. All which can increase the odds of having a major IT outage affecting the entire campus.
Philosophically, managed services differ from traditional IT departments, as they are more proactive in upgrading software and hardware. Rather than the conventional break-fix method which calls for fixing IT equipment or software issues when broken, a managed service has a preventive approach of addressing potential issues before they disrupt an institution.
Benefits of Managed Services for Higher Education
Managed Services provide endless benefits to higher education institutions looking to transform their institutions including:
Reduced Costs – Because of the high cost of maintaining hardware equipment and retaining competent IT personnel to run IT operations, overall costs are reduced with the Managed Services model.

CapEx Reduction – Institutions persistently face limited capital expenditures. Managed Services can free up capital by moving IT costs to operating expenses and provide predictable fixed monthly costs.

Efficiency & Service Increases – Because MSPs institute the latest best practices, standardization and automation customers experience high system efficiency, and tighter IT controls. 24/7/365 support and monitoring is provided, and promises of service quality are backed by contractual service level agreements.

B

usiness Continuity and Disaster Recovery – MSP's networks and data centers are designed for high availability, resiliency and redundancy for maintaining business continuity.

Improved IT Security – The risk of data theft and intrusion are reduced with MSPs. They also help maintain your IT Security compliance with industry and government regulations.

Version Control, Patch & Security Updates – MSPs handle all the time-consuming tasks of updating versions and patching systems that can often fall by the wayside. Especially security patches which when left undone can leave you vulnerable to hackers and other threats.

Access to Highly Knowledgeable Technology Professionals – Because technology is the core business of an MSP they retain a highly skilled IT staff with expertise in areas including networking and security which you have access.

Focus on Students, Staff and Administration – Outsourcing frees IT staff up to concentrate on strategic projects that fulfill institutional missions.
MSPs have a portfolio of services, technical expertise and years of experience working with higher educational institutions. Their extensive knowledge and capabilities enables them to serves as trusted partner to guide you in your transformational journey. To learn how Baker College successfully transitioned to the cloud, download the case study here.
Recent Blogs
Higher Education Trends
Are You Ready for the FAFSA Simplification? Here's What You Need to Know.
November 29, 2023
The simplified FAFSA comes out on December 31. How can you prepare for its impact on your campus?
Higher Education Trends
Lessons Learned From Non-Enrolling Students
November 15, 2023
What can institutions learn from students who say "no," and how can this help future students say "yes."