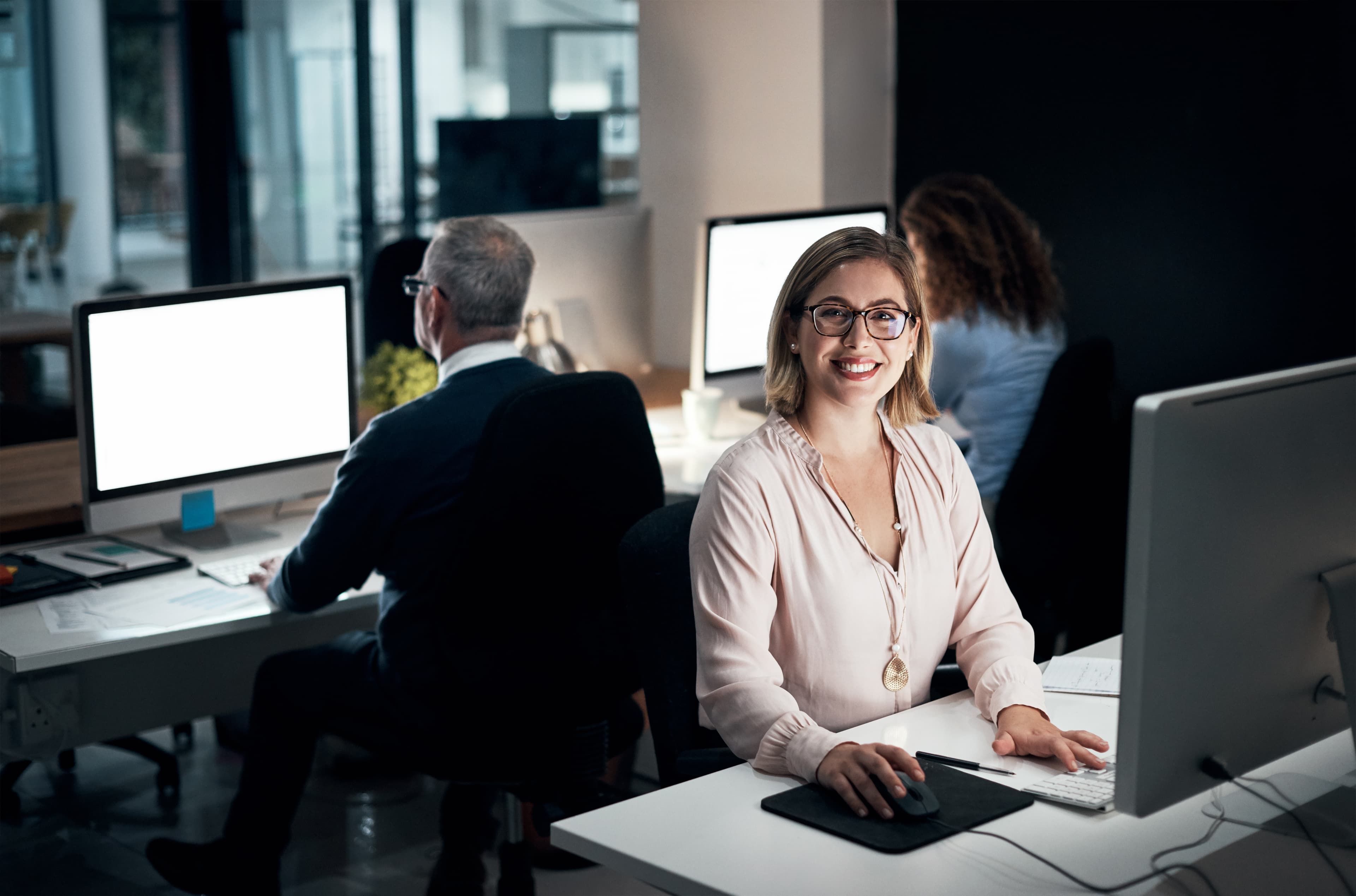 How Can Managed Services Support Higher Ed's Digital Transformation?
All Blog Posts
Just like commercial businesses, higher ed organizations must evolve and use technology more efficiently in order to improve operations and better address the needs of their customers—the students. But even as their reliance on IT grows, the resources to support an increasingly complex IT environment may not. In many colleges, IT resources are scarce and can be quickly overwhelmed with the day-to-day responsibilities of keeping mission-critical IT infrastructure up and running.
Here are some of the challenges facing higher ed IT organizations.
IT teams need experts in an increasingly diverse field of of advanced technologies. The complexity of technologies used to support students, such as mobile, communications, cloud, analytics, and security, has created new requirements in more IT specialties than ever before.
It is difficult to attract and retain the specialized talent that higher ed needs. Staffing can prove to be financially prohibitive when the majority of these specialized resources are needed fractionally.
Innovation is now constant. With the prevalence of the cloud, new applications roll out regularly, creating new and ongoing challenges for IT teams.
The Role of a Managed Services Provider
As they move forward with their digital transformations, many organizations are considering working with a managed services provider (MSP), as new elements of computing and integration require different skills. This is also true with higher ed institutions.
Innovation coupled with the need to support decentralized learning has resulted in a highly complex IT environment. Meanwhile, higher ed IT departments face budget cuts and struggle hiring staff in their highly competitive market. This has resulted in challenges when keeping up with IT "housekeeping" tasks, such as version upgrades, backups, patch installs, and security maintenance. Failing to properly address these tasks can increase the odds of encountering a major IT outage or security breach.
Managed services allow an institution to offload IT operations, freeing up resources for more strategic initiatives. MSPs are capable of the day-to-day operations of "keeping the lights on." When MSPs assume ongoing responsibility for day-to-day operations, they undertake 24-hour monitoring, managing, troubleshooting, and problem resolution for IT systems within an institution. This includes managing all equipment, refreshing the environment when required, upgrading, and replacing infrastructure and software as needed.
Experienced MSPs are on the forefront of digital transformation thanks to their expertise in the market. They have developed best practices and processes that reduce operational costs and provide excellent support. MSPs can give higher ed facilities access to diverse talent and experience, making these partnerships vital to the success of many digital transformations.
Benefits of Managed Services for Higher Education
Managed services provide many benefits to higher education institutions looking to digitally transform, including:
Proactive Support and Quick Response Times – MSPs are specialized and dedicated the operations of IT systems. With latest best practices, standardization, automation, 24/7/365 monitoring and support, and promises of service quality backed by contractual service-level agreements, clients can experience a high level of operational support.
Reduced Costs – Outsourcing operations to MSPs is generally less expensive, up to 36 percent less expensive according to IDG, than keeping it in house. Complexity is reduced and costs are predictable, which makes it easier for budgeting purposes.
Business Continuity and Disaster Recovery – An MSP's network and data center are designed for high availability, resiliency, and redundancy for maintaining business continuity.
Improved IT Security – Higher ed organizations can reduce the risk of data theft and intrusion when they work with MSPs. This is because experienced MSPs are up to date with the latest security threats and can help maintain security compliance with industry and government regulations.
Version Control, Patch, and Security Updates – MSPs can handle the time-consuming tasks of updating versions and patching systems that often fall by the wayside. This is especially important with security patches, as failures in this domain can leave organizations vulnerable to hackers and other threats.
Access to Experienced Technology Professionals – Because technology is the core business of MSPs, they retain highly skilled IT staff with expertise in emerging areas, including security, analytics, mobile technologies, and more.
More Time to Focus on Students and Staff – Outsourcing frees up IT staff to concentrate on strategic projects that fulfill institutional missions.
MSPs have a portfolio of services, technical expertise, and years of experience working with higher educational institutions. Their extensive knowledge and capabilities enables them to serve as trusted partners to guide critical digital transformation journeys.

Recent Blogs
Higher Education Trends
5 Ways to Maximize the Value of Your Technology Investment
May 24, 2023
As institutions look to expand the role of technology on campuses, here are five ways they can ensure they are maximizing the use of that technology.
Higher Education Trends
HR Execs Want More Employee Training. What's Higher Ed's Role?
May 10, 2023
A survey of HR executives conducted by Campus.com found that businesses are turning to colleges and universities to upskill their workforce.