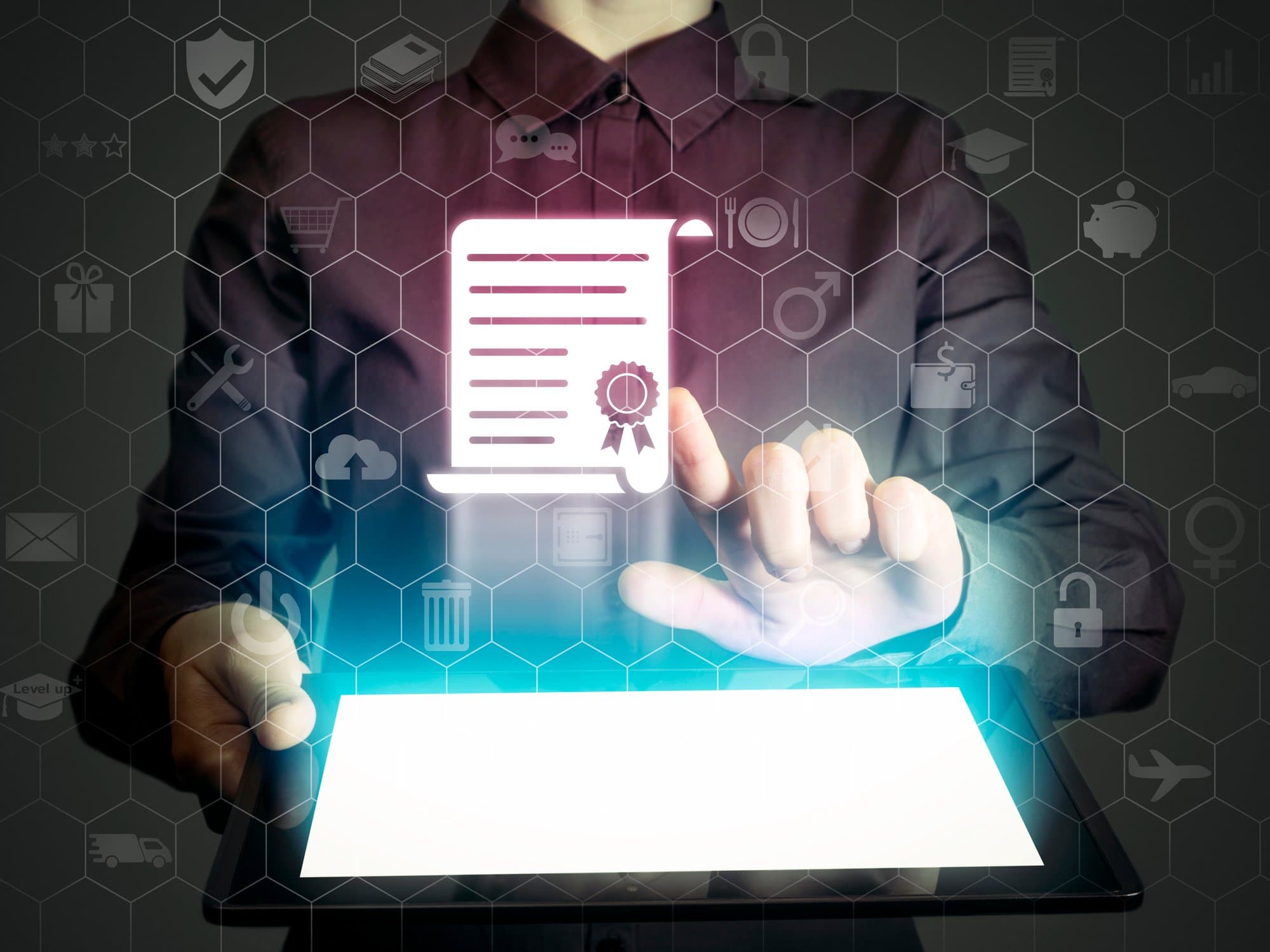 Higher Education Trend Alert: Graduate School Out. Certificate Programs In.
All Blog Posts
If colleges and universities learned anything from the 2008 recession, it was that enrollment rates are inherently linked to the job market. As the recession weakened the job market, college enrollments increased and were driven mostly by older learners who were facing employment difficulties. When the market started to rebound, these learners left school and returned to work. This trend continues today, so it's no surprise that a hotter-than-normal job market has coincided with fall 2022 enrollment numbers down almost entirely across the board. What is surprising: For the first time since the pandemic began, graduate school enrollments are down as well. In fact, the only area where enrollments are increasing is certificate programs.

The decrease in graduate school enrollments (master's, first professional, and doctoral) is startling because the past decade had seen graduate enrollments increase at an annual rate of 2.5%. But recent data from the National Student Clearinghouse shows graduate enrollments declined this fall by 0.3% in public institutions and 1.6% in private, not-for-profit institutions. Meanwhile, undergraduate certificate programs saw a 2.5% increase in enrollments and graduate certificate enrollments increased by 2.6%.
Given that, historically, a hot job market has meant low enrollments, why are schools seeing an increased interest in certificate programs? Below we examine this recent enrollment trend and what might be behind it.
The Demand for Skills-Based Learning
The demand for skills-based learning is most likely due in part to the dramatic increase in skills-based hiring. This increase has likely been driven by several things. First, many jobs—especially those in the lucrative tech and healthcare industries—require advanced skills, and many companies don't possess enough resources to continually upskill their workforce. Second, there are more open jobs than there are job seekers, and since only 35% of the U.S. labor force holds a bachelor's degree, employers have turned to skills-based hiring to fill open positions.
This means that job seekers don't need to invest in an associate's, bachelor's, or master's degree to land lucrative jobs; they can enroll in certificate programs. These programs tend to be skills-based in nature, shorter in duration, and less expensive to obtain. This last consideration is important because interest rates continue to rise. This means cost is a huge consideration for students who need to take out loans to pay for education.
The Need for Flexible Education Paths
The job market may be hot, and unemployment rates may be low, but resignation rates remain high and signal that workers are unsatisfied with their current careers. This is good news for higher education. Employees who need to progress in their chosen field need ways to upskill. Those who are currently employed but want to move into a different field are also looking for flexible programs that allow them to learn the skills to seek new employment opportunities without having to quit their current jobs.
In most cases, certificate programs are the most flexible education option available for students: Many of these programs are offered online, are geared toward working adults, and—if held synchronously—begin after normal working hours. The increased enrollment in certificate programs may well be due to their flexibility, accessibility, and affordability.
The Rise of Modern Technology
Online courses existed in 2008 but were not as abundant as they are now. Similarly, when the economy began to recover after the recession, most job seekers had to choose between employment and education. This is no longer the case.
The pandemic forced many institutions to implement technology that enabled remote and hybrid learning. Now that students have returned to campus, many institutions have capitalized on their new investments, implementing additional online education options like certificate programs, micro-credentials, and off-base courses. This increase in options has coincided with a growing demand for skills-based learning and is most likely influencing the current spike in certificate program enrollments.
Taking Advantage of New Trends in Higher Education
A recent survey conducted by Jenzabar found that more than half of those polled said their institutions were already working with local employers to create more skills-based opportunities for learners. But many institutions still haven't put these programs in place.
There are those in higher education who anticipate that, once the pandemic fully wanes and inflation and the job market cool down, enrollments will rebound. But higher education is approaching yet another demographic cliff (also connected to the 2008 recession), and experts suggest that birthrates won't bounce back anytime soon. Institutions that want to stay viable will need to find ways to entice older learners to campus. This will mean working with local businesses to offer the types of programs—like certificate programs—that draw working professionals back to the classroom.



Recent Blogs
Higher Education Trends
5 Ways to Maximize the Value of Your Technology Investment
May 24, 2023
As institutions look to expand the role of technology on campuses, here are five ways they can ensure they are maximizing the use of that technology.
Higher Education Trends
HR Execs Want More Employee Training. What's Higher Ed's Role?
May 10, 2023
A survey of HR executives conducted by Campus.com found that businesses are turning to colleges and universities to upskill their workforce.