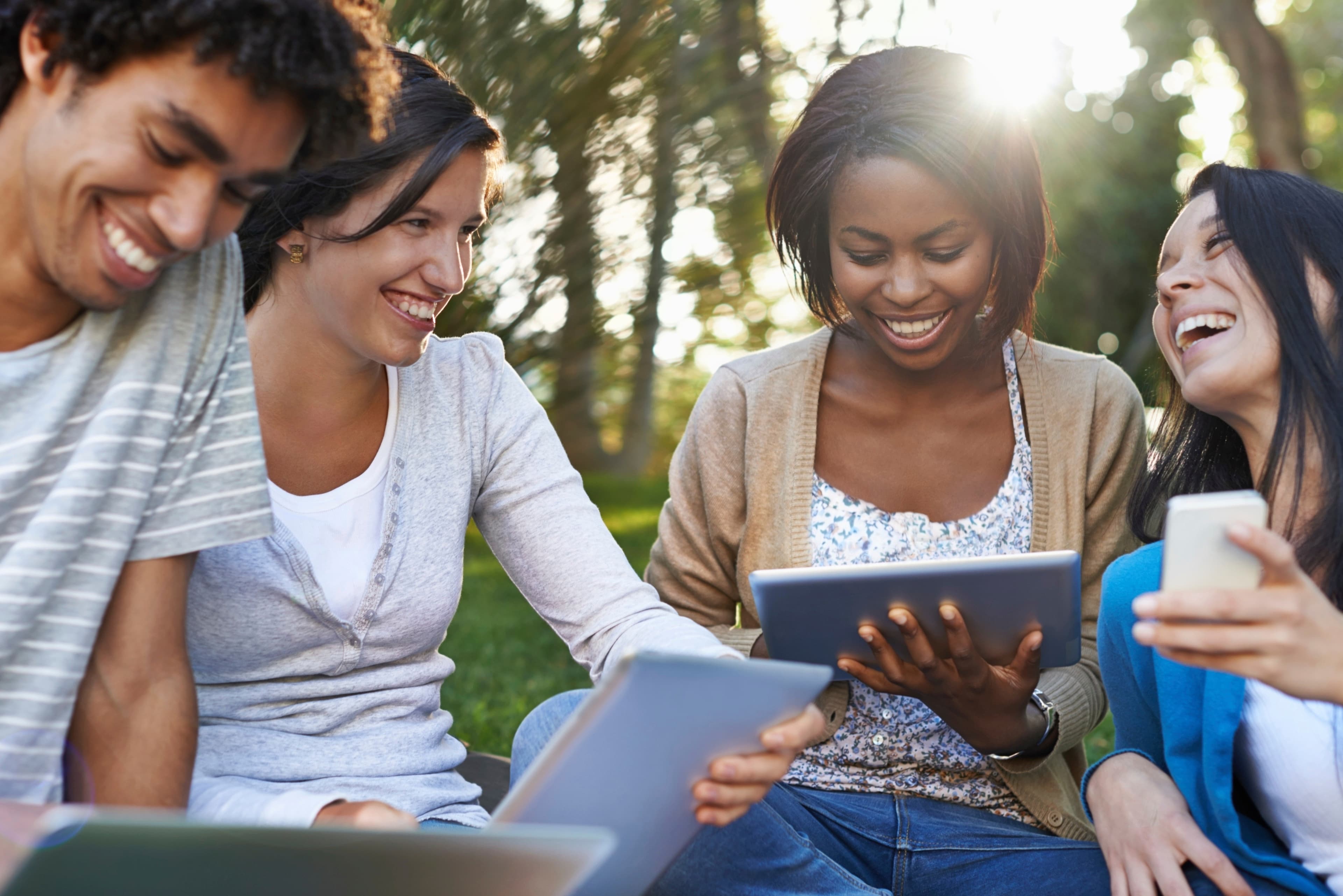 Five Trends Affecting Community Colleges
All Blog Posts
Community colleges are an essential component of our higher education system. Not only are they chosen as pathway to four-year institutions, but for technical training, skills for workforce readiness, and career advancement. Their open admission policies, proximity to home locations, and more affordable tuition rates (as compared to four-year institutions) provide a path to success for many learners.
In the United States, over 40% of all undergraduates and 25% of full-time undergraduates are enrolled in community colleges. Despite these numbers, community colleges face similar challenges as four-year-institutions as well as challenges that are distinctly their own.
Declining Enrollments
During the Great Recession of 2007 to 2008, enrollments at community colleges spiked as people looked to acquire and upgrade skills so they could compete in the depressed labor market. However, since the recession ended around 2010 and the national unemployment rate began falling, Inside Higher Ed reports that community colleges have struggled with declining enrollments.
The impact of the recession on enrollments lingers as projections reveal that the population of traditional-age college students (18- to 22-year-olds) will be much smaller beginning in 2025. The low birth rates that occurred during the recession will result in a steep decline in enrollments after 2025.
Not only are community colleges facing enrollment challenges from the conventional age students, but enrollments from adult learners (age 25 and older) are dropping. And, with the average age of community college students reported being 28, that is cause for concern. With today's economy improving, the adult population enrolled at community colleges is dwindling as many are opting to work instead of attend college. As of 2015, there were fewer adults over the age of 25 at two-year institutions than there were in 1995 when adult students outnumbered traditional-age students according to the National Center for Education Statistics.
Dismal Student Completion Rates and Outcomes
Data from the National Center for Education Statistics shows that only 13% of community college students graduate from a two-year program in two years. Within three years, approximately 22% of students graduate, and within four years, the rate stands at 28%. Comparatively, 58% of students earn a degree within six years at four-year institutions.
We know that many of the learners attending community college traditionally come from low-income families and are the first in the family to attend college. Often, they are working while in school or are caring for a child or another family member. Balancing school, work and family can be challenging and frequently results in students leaving school.
Issues Transferring to Four-Year Institutions
Although a majority of students entering community colleges say they ultimately plan transfer to a four-year college, research indicates that while 80% of community college students intend to transfer, only 14% earn a bachelor agree within six years.
The issue isn't that the students that transfer to four-year institutions aren't successful. A report from the Jack Kent Cooke Foundation reveals that community college students who transfer to selective four-year schools perform as well as, or even better than their peers who come directly from high school.
Students find multiple challenges in transferring to four-year institutions. Finances being the primary one, another is that some students are not receiving proper guidance on what they need to do to prepare for transfer. Are they pursuing a major that fits with a four-year school? Are their course credits relevant to the bachelor's degree they seek?
Partnerships Between Community Colleges and Four-Year Institutions
To address the dilemma of successful transfer from community college to four-year institutions, partnership between these two are emerging. Often known as 2+2 programs where students attend a community college for two years, then transfer to a college or university for another two years, earning both an associate degree and a bachelor's in four years.
Students select courses at the community college that will be transferable to their four-year institutions and applicable to the bachelor's degree. By working together, the institutions can offer compatible courses for a more seamless student transition. This approach provides students a clear path for transfer with the knowledge that the classes they will be transferable and credited to their degree program.
These partnerships also have value to the universities as they help support enrollments whereas the community college serves as a feeder of qualified students to the four-year institutions.
Dual Enrollments
Community colleges are also partnering with school districts. These collaborations enable high school students to take college classes, often online. This offer students a jump-start on their college education and the opportunity to save money while finishing college early. According to Walter Bumphus, president of the American Association of Community Colleges 30% of community college students are in dual-enrollment programs. Dual-enrollment helps to sustain many community colleges that are experiencing drops in enrollment.
Increased Distance and Online Learning
Distance and online learning are growing trends across all higher education. Nevertheless, data from National Center for Education Statistics revealed that community college students (30.9%) were more likely than undergraduates at four-year public institutions (29%) and four-year private colleges (25.6%) to be enrolled in at least one online course.
Many of today's students are looking for more adaptable education options rather than a conventional on-campus educational experiences which will continue to spur the growth of online learning.
To keep up with these evolving trends, community colleges need to be responsive and agile in order to meet student expectations and needs. Flexibility will be paramount to institutional success with continuous engagement with students from initial contact during recruitment, their educational journey, to advancement into their to careers. Retention systems provide institutions the tools and insights required to keep each student on their personal track to success – from matriculation all the way through to competition.
Recent Blogs
Higher Education Trends
Demystifying AI-Powered Automation: A Practical Example in Higher Education
September 27, 2023
Many colleges and universities are worried about artificial intelligence, but how can AI benefit an institution?
New Student
Finding Students Where They Are: Fueling Enrollment and Building Brand Awareness Among Gen Z
September 20, 2023
What does Gen Z want, and how can institutions use this understanding to boost their digital footprint and enroll more students?