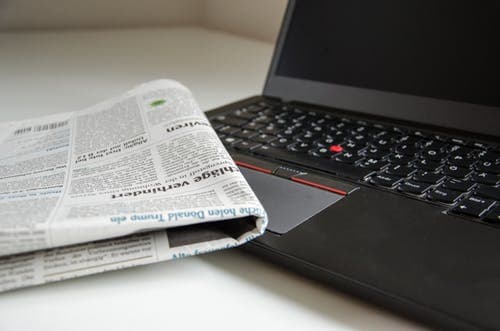 Headline Insights on Cloud Technology and Data Analytics
All Blog Posts
Editors of industry magazines often look to our experts for their views on trending business and technology issues in higher education. Recently, Gus Ortiz, Program Manager of Managed Services, Erik Nilsson, Director of Corporate Development, and Meghan Turjanica, Analytics Product Manager, shared their thoughts on such topics as transitioning to the cloud and data analytics.
"With the changing demographics of the new student, cuts in funding models, and declining completion rates colleges and universities are facing unprecedented challenges. To continue thriving, institutions must adapt to support new learning models and meet service expectations of students who expect the same high quality of service from their institutions that they are accustomed to with other big-ticket items. Supporting new innovative learning experiences and servicing digital native students requires a cloud strategy."
Erik Nilsson and Meghan Turjanica, in Tech Target, on analytics trends we'll see in higher education in 2019.

"We're seeing a big uptick in schools doing analytics," said Nilsson, Jenzabar's vice president of corporate development.

"The education industry has historically been slow to adopt new tools and techniques," said Turjanica, product manager for student success solutions at the Boston-based company.

It's an industry rooted in ideas that are thousands of years old, she said, and "it's very difficult for [educators] to respond to input" that challenges their view of the world.

But over the last several years, partly because BI tools are easier to use and partly because data has proven itself a useful tool in education, analytics has been slowly infiltrating the industry's somewhat outdated techniques.

"Analytics is going from just being in the hands of IT people on campus to being in the hands of the business users," Nilsson said. As that happens, he continued, its adoption rate will jump.
"Migrating to the cloud is key to educational institutions becoming agile in a fast-changing and unpredictable market," says Jenzabar's Gus Ortiz. "The cloud is changing the way society uses technology. Millennials' expectations, rising computing costs, and a lack of qualified IT personnel, are driving higher education's shift to cloud technology. Many in HE are facing an uphill struggle to keep pace with the rapid technology evolution and the shifting expectations of digital native students. Digital transformation is imperative for long term survival. It is no longer an option or something that can be delayed or designated as a future project; your ability to compete depends on it. Some institutions may be left behind if they don't embrace change and make the leap to the cloud."
Meghan, in Digital Journal, on why higher education needs data analytics.

DJ: What advantages can data analytics deliver for higher education?

Turjanica: The advantages that data analytics can provide are limitless – everything from which students we choose to recruit and how we best support them to ensuring that we're helping them achieve actual outcomes. These advantages can now be answered by looking at the data. Even what to teach students. That's a pretty big decision that needs to be made and many times these curriculum choices are made just on the basis of history and tradition. So by analyzing data, institutions can now deliver courses in a way that our students are able to learn, delivering topics that are relevant to their life and are inspiring. We now can further help move that needle on student success, making them successful while at school but also for their career and success. Higher ed has a wonderful mission statement, but now they can make strategic decisions based on their objectives – to educate the student for a specific outcome. The data not only helps inform us but also allows us to go after our goals in a strategic way. It is revolutionary for higher ed.

DJ: What services does Jenzabar provide?

Turjanica: The offerings of Jenzabar Analytics is through the Jenzabar Data Cloud, we pull together all of the data the institutions have and create data from that distinct analytics model for a particular business area. Jenzabar's Analytics package includes Jenzabar's Financial Model, Jenzabar's Program Economics Model, Jenzabar's Student Success Model, Jenzabar's Enrollment Model, and Jenzabar's Executive Dashboard Model. There are key KPIs we like institutions to look at across the board in relationship to their specific needs. We also offer workshops. When an institution is amongst a major change in funding or initiatives, Jenzabar can help provide how to utilize data to help make that change and apply data to decision making.

DJ: How did you develop your technology?

Turjanica: We have been working in data analytics for over a decade, what was a cutting-edge on-premise data analytics then is now predictive modeling for student success. Our technology has allowed us to grow and advance, and be nimble at a click of a button. It's an evolutionary way to keep up with technology. We use Spark processing and cloud computing quickly and cost efficiently so that we can do much more for much less cost.

Recent Blogs
Higher Education Trends
Demystifying AI-Powered Automation: A Practical Example in Higher Education
September 27, 2023
Many colleges and universities are worried about artificial intelligence, but how can AI benefit an institution?
New Student
Finding Students Where They Are: Fueling Enrollment and Building Brand Awareness Among Gen Z
September 20, 2023
What does Gen Z want, and how can institutions use this understanding to boost their digital footprint and enroll more students?