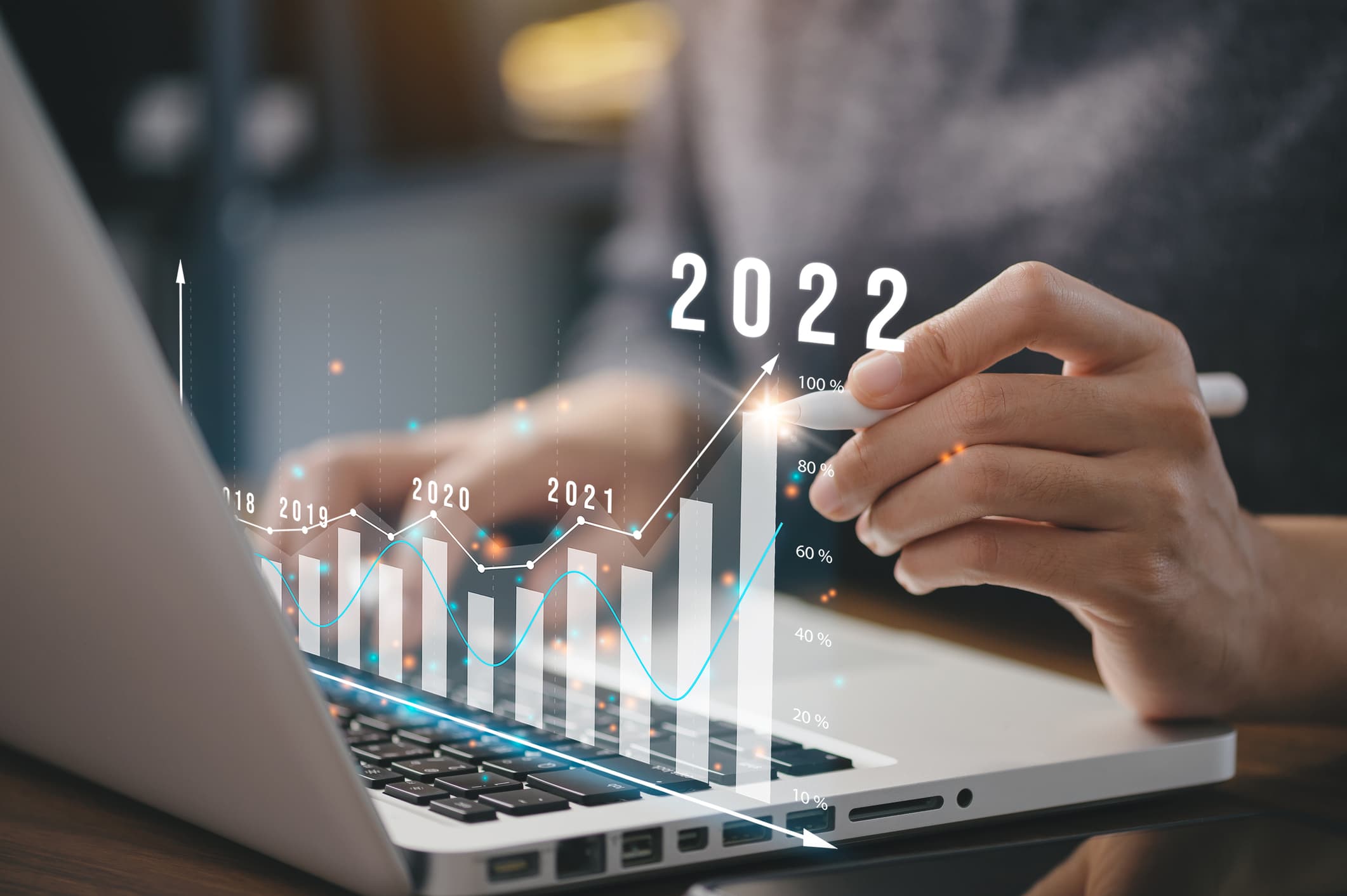 A Look Into the Gartner Top Business Trends Impacting Higher Education in 2022
All Blog Posts
As colleges and universities look for the best ways to put the worst days of the pandemic in their rearview, they should look to the Gartner® Top Business Trends Impacting Higher Education in 2022. The report details what factors are driving higher education's biggest trends, and how institutions can use technology to push the business of higher education forward.
1. Understanding and Addressing Enrollment Challenges
As enrollments continue to decline, institutions will see higher competition for students and increasing threats to institutional viability. It's important for colleges and universities to examine their current business models and implement strategies to address these challenges. But what steps can institutions take?
There are several strategies institutions can undertake to address enrollment issues. Implementing ways to better manage and make use of data will help institutions understand, and hopefully combat, their enrollment challenges. Addressing enrollment issues also necessitates a greater focus on student retention. Colleges and universities will want to adjust their business models to support strong retention efforts and should look to invest in retention-improving tools that utilize early alert systems and enable early intervention.
2. How to Tackle the Demand for Career-Focused Education
As the national skills gap continues to grow, higher education institutions find themselves with the challenging task of addressing the shifting demands of today's workforce. Across the board, more institutions are working to give students better career opportunities following graduation. Many institutions are also creating professional certificate and micro-credentialing programs, which enable students to learn important job-related skills in their field of study.
Institutions must also focus on creating learning environments and student experiences that place an emphasis on careers. Colleges and universities should create strategies around improving career services, like offering career-related advising services, as well as implementing or strengthening career-related learning initiatives like competency-based education programs.
3. Overcoming Digital Transformation Tensions
As many campuses return to in-person learning and look to support a more flexible curriculum, tensions are rising. For many colleges and universities, the ambition to transform is butting up against IT departments' ability to deliver on that transformation. There's also a difference between a digital upgrade and a digital transformation—the former referring to simply updating legacy systems, and the latter highlighting a transformation of institutional culture and processes. To have an effective digital transformation, institutions will need to focus not only on improving technology but on improving operating models and instituting new methods of learning delivery alongside remote-working practices.
Trustworthy business partners that offer cloud and managed services can help colleges and universities address IT capacity issues. But to reduce the tensions that can arise with digital transformation, institutions need to break down silos and involve stakeholders from across campus.
The Gartner Top Business Trends of 2022
As you begin to strategize ways to drive institutional success and sustainability, consider implementing technology that can directly address 2022's top business trends. Cloud-ready, modern ERPs and student information systems can help institutions bolster enrollment and retention, strengthen college-to-career pipelines, and ease operational tensions. Working with a trusted partner like Jenzabar can help your institution access the tools it needs to thrive in 2022 and beyond.
Gartner, Top Business Trends Impacting Higher Education in 2022, By Glenda Morgan, Tony Sheehan, Robert Yanckello, Terri-Lynn Thayer, Grace Farrell, Jan-Martin Lowendahl, Saher Mahmood, 11 February 2022
GARTNER is a registered trademark and service mark of Gartner, Inc. and/or its affiliates in the U.S. and internationally and is used herein with permission. All rights reserved.
Recent Blogs
Higher Education Trends
5 Ways to Maximize the Value of Your Technology Investment
May 24, 2023
As institutions look to expand the role of technology on campuses, here are five ways they can ensure they are maximizing the use of that technology.
Higher Education Trends
HR Execs Want More Employee Training. What's Higher Ed's Role?
May 10, 2023
A survey of HR executives conducted by Campus.com found that businesses are turning to colleges and universities to upskill their workforce.