Jenzabar Financial Aid
Provide Faster, Smarter Financial Aid Management
Jenzabar Financial Aid integrates with any ERP or SIS solution
Fast and Accurate Financial Aid Offers
Deliver compliant financial aid offers fast with group processing and auto-packaging.
Personalized Communications and Student Self-Service
Interact and engage with students based on their preferred communication channels.
Unmatched Flexibility for Increased Productivity
Configurable workflows and automation to work with your processes to provide awards for traditional, CBE, sub-sessions, and more.
Automate Your Entire Financial Aid Process
---
The number of graduating high school students is declining, resulting in increased competition among higher education programs. Financial Aid has become a deciding factor for many students, making it critical to the success of your institution. Getting your award package in the hands of a potential student first could mean the difference between meeting your enrollment goal or missing it. Jenzabar Financial Aid automates your entire financial aid process and eliminates hours of tedious paperwork. Your staff can spend their time helping students (not pushing paper).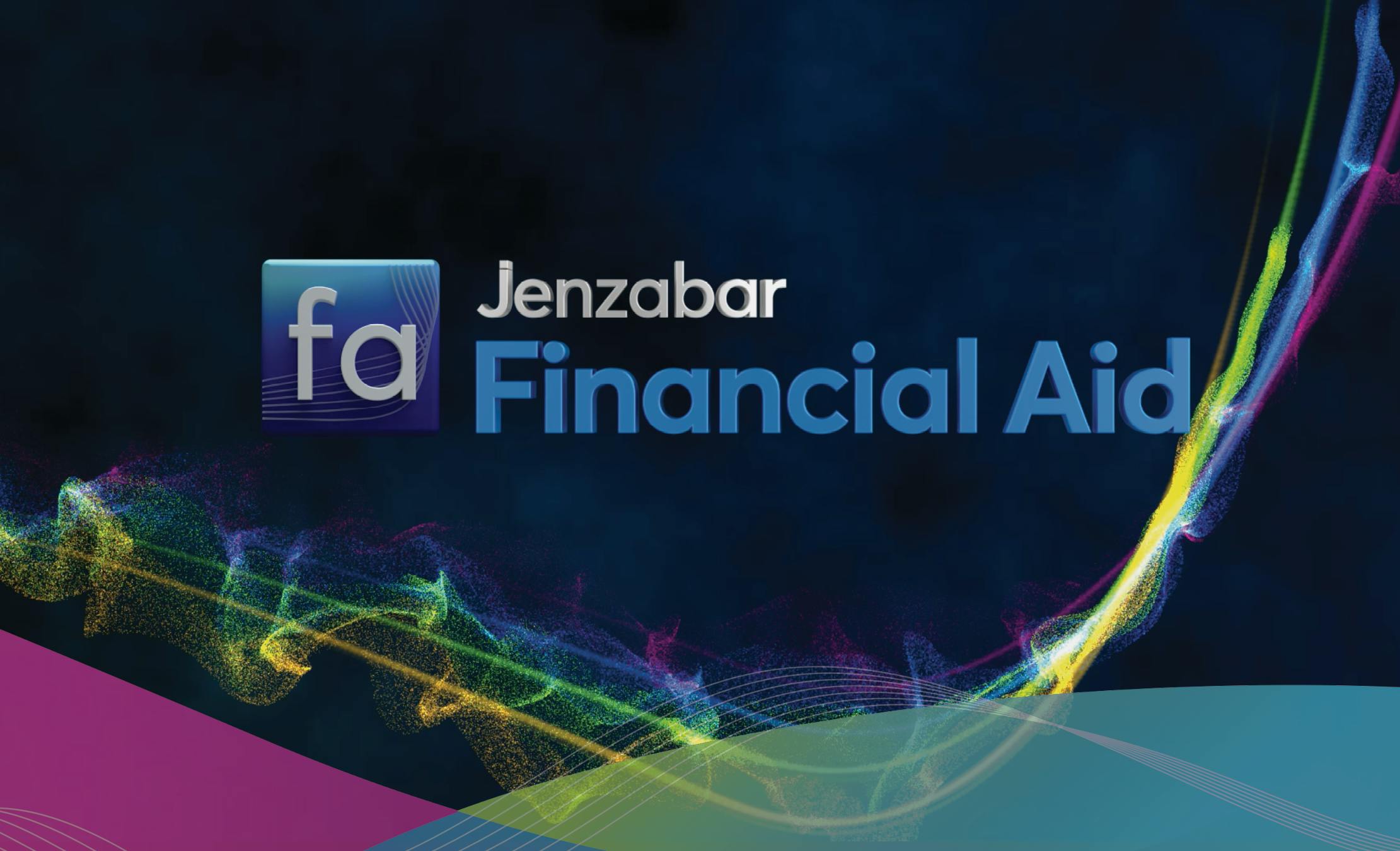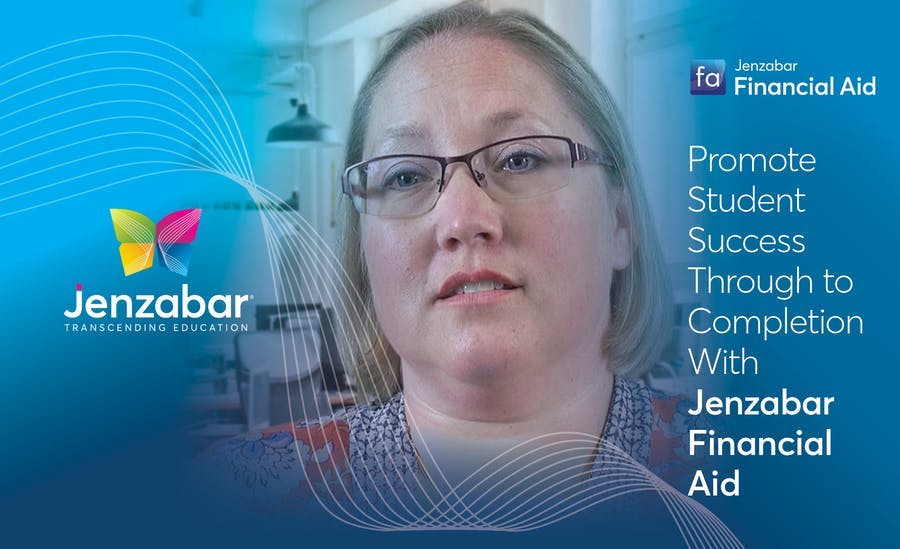 We built our processes to work within the software. Due to that flexibility, we got to retain some control in the work that we did. We also got to think about what we wanted to change and make the software compatible with the change we were making.
Nicole Boelk
Director of Financial Aid Services
Baker College
Fast and Automated Packaging
---
Jenzabar Financial Aid
Jenzabar Financial Aid is a state-of-the-art automation, packaging, and reporting system for higher education financial aid. Beat the competition and send out your award packages faster with built-in automation. Put together the best award packages for your students with reliable, exact information. Your monthly reconciliation is done in one click. Easily connect with your student information system and the Federal Common Origination and Disbursement (COD) System (Pell and Direct Loan).

Advantages
Group processing
Direct data imports from the Department of Education
Manage funds to and from the COD system
Flexibility to award using federal or institutional methodologies
Touch Points workflow management system
Real-time data
Automatic Cost of Attendance recalculation
Integrates with any ERP or SIS solution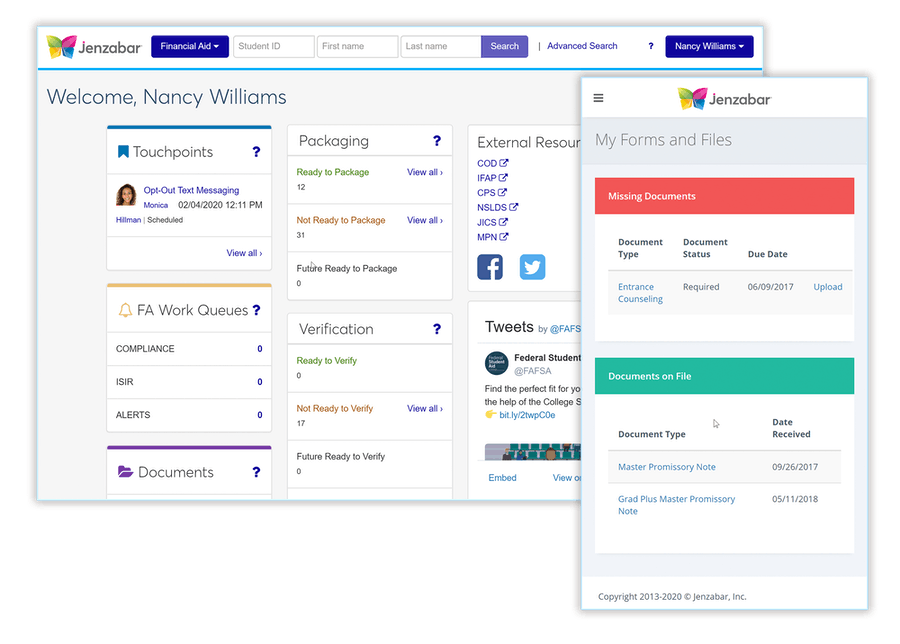 How can we help?
Ready to see it in action?