Modernize Your Campus with Jenzabar One
Using Jenzabar PX, your institution is in a unique position to leverage Jenzabar One.
---
Jenzabar One, built exclusively for higher education, can power your transformation into a digital campus. Leverage our unified, cloud platform to drive institutional and student success today.
In 2021, Jenzabar's Student Information Systems were selected more than any other vendor by private, not-for-profit institutions for the second year in a row.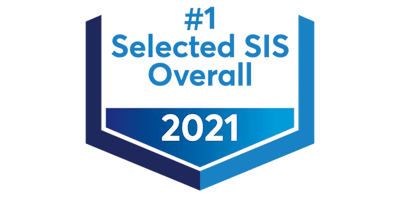 Transform Your Institution With Jenzabar One
---
Configurable: Jenzabar One is highly configurable, eliminating the need for customizations while making upgrades and updates easier.
Scalable: Designed for institutions of all sizes, Jenzabar One will scale with your growth.
Proven: Jenzabar's student information systems have been the most selected in the market for the past 10 years.
Innovative: Jenzabar's cloud platform is modern, web-based, and mobile-friendly.
No Client Left Behind: Jenzabar One is your path forward to innovation and success. Transform your campus today!
Read more about how to Transform Your Institution With Jenzabar One!
We upgraded from Jenzabar PX so that we could stay with Jenzabar and modernize our ERP within budget. With a seamless implementation, we went live on time and on budget. The trainers and support team have been so supportive and responsive. The Jenzabar solution is flexible, easy to use, and users can now run their own reports. And, because the solution was configured to our business practices, we didn't have to change our processes to accommodate the new system.
Tim Kirk, Chief Information Officier, South Arkansas Community College