Transform Your Entire Institution With Jenzabar One
As a Jenzabar CX institution, you are uniquely positioned to leverage Jenzabar One.
---
Jenzabar One is our unified, cloud platform built exclusively for higher education institutions. Power your transformation into a digital campus and drive institutional and student success with our modern solution.
In 2021, Jenzabar's Student Information Systems were selected more than any other vendor by private, not-for-profit institutions for the second year in a row.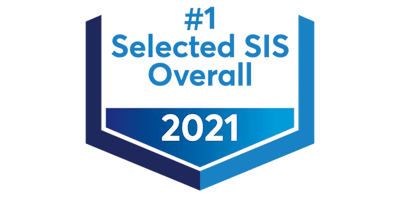 Modernize Your Campus With Jenzabar One
---
Configurable: Jenzabar One is highly configurable, eliminating the need for customizations while making upgrades and updates easier.
Scalable: Designed for institutions of all sizes, Jenzabar One will scale with your growth.
Proven: Jenzabar's student information systems have been the most selected in the market for the past 10 years.
Innovative: Jenzabar's cloud platform is modern, web-based, and mobile-friendly.
No Client Left Behind: Jenzabar One is your path forward to innovation and success. Transform your campus today!
Read more about how to Transform Your Institution With Jenzabar One.